M and A
NEC Deal Pushes Avaloq's Growth, Innovation Agenda - CEO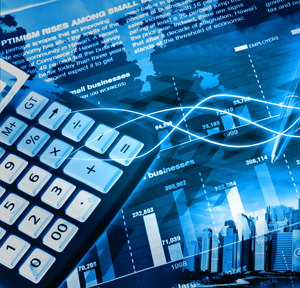 The international digital banking solutions firm, working in areas such as wealth management, gave more details about NEC's purchase, future strategy and how Avaloq will be affected.
NEC's purchase of Zurich-based Avaloq was driven by growth rather than cost considerations. Avaloq will keep its identity, and the firm will continue pushing into areas such as artificial intelligence and software-as-a-service channels for wealth management, the Swiss firm's chief executive said.
As reported here, the Japanese conglomerate has agreed to acquire Avaloq in a deal with an enterprise value of SFr2.05 billion ($2.23 billion), due to complete by April next year. Further financial terms were not disclosed yesterday. The enterprise value represents a multiple of 21.4 x 2020 adjusted earnings before interest, taxation, depreciation and amortisation, this publication understands. Last year's revenue was SFr609 million.
NEC bought all of Avaloq's shares, 45 per cent of which are owned by US private equity house Warburg Pincus and the remainder by Avaloq's management and employees.
Juerg Hunziker, CEO of Avaloq, said the firm's software-as-a-service and business SaaS models will continue to thrive and gain further momentum from the NEC deal, along with other areas of business.
This publication asked Hunziker during a media conference call if the SaaS model will increasingly take more share of its overall work, versus its on-site business.
Small and medium-sized banks and wealth managers realise that on-site installations are too expensive to run themselves. In Europe, the cloud-based SaaS model is the default choice, and also moving in that direction in Asia, Hunziker said. "This is how the market wants to do business," he said, arguing that clients increasingly don't want to pay a large up-front set of costs for a licence. With the SaaS approach "we only get paid once the software's up and running."
The Avaloq transaction may have surprised some in the choice of suitor, but there has been speculation for months about the Swiss firm's future. In November last year a media report said that Warburg Pincus was planning a sale in 2020 or an initial public offering.
Hunziker said it was notable how a deal had been arranged between a Swiss and Japanese organisation amid a global pandemic. "If I was to do it again I wouldn't choose doing this during COVID-19," he said. He said the equity market had responded positively – NEC shares rose by 2.48 per cent yesterday.
NEC did not disclose its purchase price. Yesterday NEC said it would give financial results for the second quarter of its financial year ending 31 March 2021, on 29 October. Until then, it would not give any details on financial results. Warburg Pincus did not disclose its returns on the investment stake.