M and A
Intesa Sanpaolo Buys REYL Majority Stake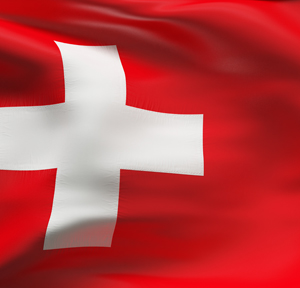 Following a number of reports that a deal was imminent, the Italian group announced that it has bought a controlling stake in Geneva-based REYL, the private banking group founded in 1973. Financial terms were not disclosed.
Fideuram - Intesa Sanpaolo Private Banking, part of Milan-based Intesa Sanpaolo group, has agreed to buy more than two-thirds (69 per cent) of Geneva-based REYL, confirming this publication's understanding that a deal was imminent.
Under terms of the strategic partnership, Fideuram - ISP PB will be merged into REYL, creating a private bank holding more than SFr18 billion ($19.7 billion) of assets under management and almost 400 staff. Besides Switzerland, the bank will be present in the European Union, Latin America, the Middle East and Far East. Financial terms were not disclosed.
"This is theoretically a smart deal for all concerned. The challenge will be - given the poor track record of European commercial/retail banking groups in pursuing the specialisation of wealth management outside their borders - to carefully support and foster the base that has been built by Francois Reyl into a more substantial balance sheet supported activity," Ray Soudah, chairman and founding partner, MilleniumAssociates, told WealthBriefing.
The agreement comes just over three years after Intesa Sanpaolo agreed to buy Swiss private bank Banque Morval SA. (The purchase was completed in 2018.)
"The partnership will enable Fideuram - ISP PB to strengthen its international private banking activities, especially in promising growth areas and to continue playing a leading role in the ongoing consolidation of the Swiss financial sector," the banks said in a statement yesterday.
Shares in Intesa Sanpaolo, which is based in Milan, were up by about 1.3 per cent around 15:00 Central European Time yesterday.
REYL, founded in 1973, will continue to operate across its five business lines: Wealth management, entrepreneur and family office services, corporate advisory and structuring, asset services and asset management.
"The transaction will bring benefits, including a reinforced institutional framework and balance sheet, cross-referrals across all business segments, seeding capital for new product initiatives, placement, syndication and co-advisory opportunities, as well a vastly expanded distribution network," the banks said.
REYL's partners François Reyl, Pasha Bakhtiar, Nicolas Duchêne, Thomas Fontaine, Christian Fringhin and Lorenzo Rocco di Torrepadula will retain "significant stakes" in the Swiss-based bank.
"The strategic partnership with REYL confirms the Intesa Sanpaolo Group's strategy, which has long been focused on building a wealth management and protection company, Tommaso Corcos, CEO of Fideuram – Intesa Sanpaolo Private Banking, said. "It also fits within the broader process of strengthening and repositioning our private banking division's foreign activities, especially in Switzerland, the leading market for international activities."
REYL, was advised on this transaction by Deloitte SA and Schellenberg Wittmer Ltd. Fideuram, was advised by Studio Pedersoli, PwC Strategy&, CFM.
In total, Fideuram – ISP PB had SFr259 billion of assets under management as of end-June. The acquired Morval business had SFr5.1 billion as at the end of 2019.
REYL has offices in Geneva, Zurich, Lugano, London, Luxembourg, Malta, Singapore and Dubai). As at 30 June, it managed more than SFr13 billion of client money.
(Editor's note: The M&A carousel is speeding up. Yesterday Japan's NEC and Avaloq started the week with a bang by announcing NEC's takeover of the latter. This Intesa Sanpaolo/REYL deal points to more consolidation of Europe's fragmented wealth management space - time will tell if clients and staff are happy with that change. And rumbling in the background are those rumours of a UBS/Credit Suisse hook-up next year. No wonder corporate advisors and lawyers are rubbing their hands. And it is noteworthy that these transactions are being executed during a pandemic.)