Banking Crisis
LIBOR – A $300 Trillion Problem. What Wealth Managers Must Do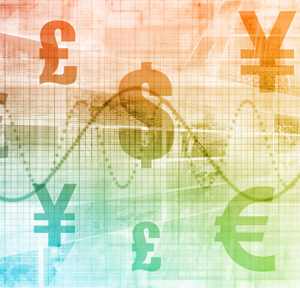 This is a second article by an author who asked the wealth management sector whether it was ready for the end of the LIBOR inter-bank interest rate regime. The article is a guide for firms on the practical steps they need to take in coming weeks and months.
A benchmark that provided the anchor for financial products around the world, counted in trillions of dollars, is falling out of use following a major scandal and reforms to how market interest rates are set. We welcome back an author on the subject to consider what practical steps wealth managers should take to adapt to the new landscape.
In this article, Tej Dosanjh, managing partner, UK, for Evolution Partners, explores specific ways that the wealth management industry can adapt to post-LIBOR ways of setting interbank interest rates. (See a previous article about the matter here.)
Evolution Partners is a managing consultancy which operates in a number of countries.
The editors of this news service are pleased to share these insights on such an important topic. As ever, the usual editorial disclaimers apply to comments from outside contributors. Join the debate! Email tom.burroughes@wealthbriefing.com and jackie.bennion@clearviewpublishing.com
Recently we discussed the effect of LIBOR cessation for the wealth management sector. To recap, all portfolios that hold a LIBOR related instrument will be affected. Whilst the most material risk lies with positions maturing after 31 December 2021, transactions with a shorter maturity are also at risk if LIBOR rates were to cease prior to the end of 2021 and any fallback mechanisms in contracts were to be triggered - sometimes these fallback rates result in a significant risk/valuation change to the relevant position. Impacted products include private debt, fixed income bonds, derivatives and other overlays.
The regulators are looking for evidence of exposure identification and management, client education and outreach, product management and conduct risk mitigation. Firms need to ensure that relationship managers, sales and distribution professionals, portfolio managers and operational staff are fully trained and sufficiently aware of the post-LIBOR operating environment.
In this short article we drop into some of the detail of what you need to do.
The first step is to get a project up and running, of which internal sponsorship is key to ensure focus, a sense of urgency and momentum. A common risk is that this is being handled by someone else, either a sell-side partner or another internal function - this assumption will be costly. The chief executive or member of the executive team should be the sponsor or at least be aware. Our experience suggests that advanced firms are ensuring that business management (i.e. the front office) takes ownership and accountability for driving change, whilst others will treat this as another regulatory project to be managed by technology, operations, legal and compliance. Either way the project needs strong governance and oversight, potentially at board level (or Senior LIBOR Steering Committee). Critically, a senior executive covered by the Senior Manager Regime (SMR) should be accountable for the transition.
The scope should include:
-- Client engagement and communication planning - Develop and implement an enterprise-wide strategy with clear objectives to proactively engage, communicate, and increase levels of education with impacted clients.
-- Identify and validate exposure - Quantify and develop a flexible approach to monitor LIBOR-linked assets and exposures through the transition period. Obtain or develop capabilities to value ARR-based products where transitioning to using those products.
-- Risk management - Identify, measure, monitor and control financial and non-financial risks of transition, establishing processes and oversight routines for ongoing management.
-- Contractual remediation impact - Understand the financial, customer, and legal effects resulting from transitioning from LIBOR via fallbacks, and plan mechanisms for implementing those fallback provisions.
-- Develop product and portfolio strategy - Develop a strategy for redesigning or transitioning the existing portfolio of LIBOR products, where needed, including considerating using new products based on ARR. For portfolios tied to LIBOR as a benchmark or investment guideline, understand implications for the forward portfolio and transition where appropriate.
-- Develop operational and technology readiness plan - Develop a plan to address the operating model, technology effects and data implications required as a result of LIBOR transition, including with respect to vendors.
-- Accounting and reporting - Determine the technical accounting considerations along with related reporting considerations, including fund performance and customer statements.
-- Taxation and regulation - Determine the applicable tax and regulatory considerations along with related reporting consideration.
-- Employee engagement and training – Ensure that the firm's staff are aware of key LIBOR issues including conduct risk.
Arguably, the two most critical tasks are client engagement and employee engagement - you have immediate control of both. Firstly, you have a fiduciary responsibility to discuss and manage the impact of this change and how your firm is going to ensure regulatory compliance in the best interests of your clients. And this must be clear. Similarly, you need to ensure that all employees are fully aware of the changes needed and trained for the future of the non-LIBOR world in your organisation. The regulator will be looking for evidence of this.
Now. The amount of work to be done across these areas will vary massively depending on the complexity of your firm. By this it could mean the product and service proposition; the number of external multi-manager arrangements you have compared with your own internal in-house investment team; the amount of lending or derivative products you offer; or whether your technology platforms are operated by a third party or internally built - amongst many other criteria.
The first task in the project is to understand the size of the problem by conducting an impact analysis or 'Diagnostic'. This consists of a short exercise with all organisational functions involved who can contribute to complete a list of "things" to change or fix. From here you can develop a broad idea of the type of skills you will need, be it legal, tech based, operational or other. Finally, you can develop a plan that addresses your LIBOR migration approach – organisation wide. Then, execute.
Once the project is underway, ensure complete transparency with senior stakeholders in terms of progress against plan and potential issues and blockers. The end date is fixed, so the sooner you can ask for help when needed the better your chances will be of getting over the line.
We said this in our last article. The clock is ticking and there is time to act, but you need to start now.