Non-Disclosure Agreements In The Family Setting
Zoe Porter and Samantha Newton, 28 September 2020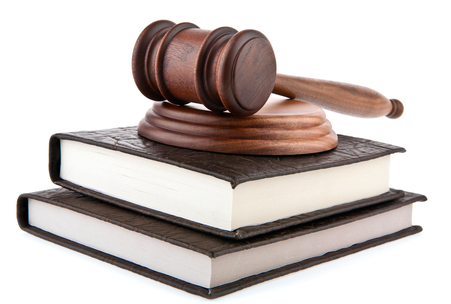 The authors of this article argue that there is a place for NDAs in family cases, but they must be considered carefully and will only be relevant in some cases. 
Non-disclosure agreements are common in the business world, but how do they apply in areas such as family law? Given that divorce and other cases sometimes involve confidential details, NDAs can be important. The authors of this article from law firm Ashfords discuss the terrain. The writers are Zoe Porter and Samantha Newton, partner and senior associate, respectively, in Ashfords' family team.

The editors of this news service are pleased to share these thoughts with readers and invite responses. The usual disclaimers apply to comments from outside contributors. Jump into the debate! Email tom.burroughes@wealthbriefing.com and jackie.bennion@clearviewpublishing.com
A non-disclosure agreement is a contract which prevents disclosure of sensitive or confidential information or to set out the purpose for which such information can be used. NDAs can only be used to limit the disclosure of information which is truly confidential, and not information already in the public domain. NDAs have been hot in the press, with the #Metoo movement exposing the potential negative side to silence wrongdoing. Commonly used in employment or commercial situations, they are less widely used in family cases. Is there a place for these agreements in relation to couples?

An NDA is not necessary for every couple, but there are cases where they are required. Often these go hand in hand with a pre-nuptial or a cohabitation agreement at the earlier stages of a relationship - which often also include confidentiality clauses. These are relationship agreements which set out how finances will be managed during a relationship, how assets might be divided if the relationship comes to an end and the process they wish to follow to adjudicate any dispute. It is easier to agree confidentiality restrictions when on the happier side of a relationship. When a relationship breaks down, one person may be more reticent to sign a document which seeks to impose restrictions of confidentiality.

If a couple do separate and start to talk about a financial settlement, there is an implied duty of confidentiality in respect of the information shared. However, when emotions are running high it is often misunderstood about who you should be talking to, or what you should (or shouldn't) be posting online. Proceedings in the family courts are generally held in private, documents disclosed within them should be kept confidential irrespective of any NDA – it is only with the permission of the court that such can be disclosed. If a couple separate and they are unmarried often these settlements will be negotiated without any involvement of a court. Even with an NDA privacy and confidence cannot always be guaranteed.

An NDA might be used where confidential information is being provided within disclosure. With the use of social media, they can also be used to restrict the sharing of photographs online or to prevent the sharing of details of a person within a relationship – particularly if one or both of the individuals are well known. They may also include provisions to require notification to the other if the media approaches them. Other situations may need to be included to keep an out-of-court settlement confidential, for example following a high profile break up or if one person is particularly wealthy and agrees to a settlement which is above what is legally required of them. Confidentiality is often key to those wanting to protect details of their finances, or the terms of a settlement and NDAs can add an extra layer of comfort to those embarking on a new relationship or departing one.

If one party breaches an NDA, what you can actually do with it will depend on whether it is enforceable as a matter of contract as well as whether it is in the public interest that the duty of confidence be breached. There are various human rights which have to be considered, including the right to privacy and family life. It is has been established that kiss and tell stories are not in the public interest. In a 2016 Supreme Court case which reminds us of this sentiment, Baroness Hale went further to confirm that the rights of privacy of children are separate from those of the parents.

If an NDA is breached, there are remedies available under the contract itself and it depends on the terms agreed – this might include things like the ability to claim for damages, an injunction to prevent further information being disclosed or to remove information. The biggest benefit of these documents is to act as a deterrent. The likelihood of a breach of an NDA impacting any financial or child arrangements is unlikely - however an award of damages outside a family case could have an impact on the assets available; conduct in family cases can sometimes crop up but this is rare. Court orders made following a divorce or dissolution can only be set aside in very limited circumstances and breach of an NDA is unlikely to be one of them.

Much concern has been raised about the use of NDAs to silence individuals - in reality, anyone entering into one should have had the benefit of independent legal advice. If they didn't, then the enforceability of them could well be called into question – for a contract to be enforceable various factors must apply – which includes the person having the capacity to enter into the agreement.

Court proceedings should always be a last resort, and there are many options for negotiating finances and settlements without the court's involvement. If an agreement cannot be negotiated, where confidence is an issue then alternatives such as arbitration may be sensible – the hearing will be held in private, with a choice of arbitrator, on a time and date to suit and it will be binding.

There is a place for NDAs in family cases, but they must be considered carefully and will only be relevant in some cases.