Summary Of Executive Moves In Global Wealth Management - July 2020
Editorial Staff, 29 September 2020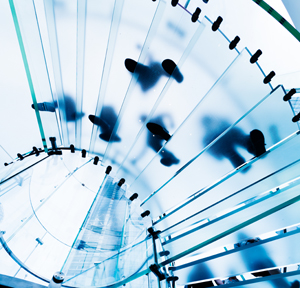 A roundup of senior moves in the world's wealth management industry.
Peru & Partners, a fund services provider concentrating on the French private equity market, appointed two new departmental heads to strengthen its leadership team. Christophe Pasquier leads the firm's chief financial officer secondment offering, while Lucie Bouard heads its fund administration practice.

Pasquier has more than 25 years of finance industry experience with particular expertise in group financial management and private equity. Previously, he spent 11 years as CFO of NextStage AM, a management company that specialises in growing French firms through private equity funds. Most recently, Pasquier founded Auxainole Conseil, providing outsourced CFO services to companies and family offices in France. Bouard joined Peru & Partners from a prominent international fund administration and accounting provider, where she was fund manager in the firm's Paris office and specialised in private equity.

Franklin Templeton appointed Julian Ide to join the leadership team and head EMEA distribution. Ide, who is based in Edinburgh, is staying on as CEO of specialist investment firm, Martin Currie. At Franklin Templeton, he reports to global advisory services head Adam Spector. Educated in law at Cambridge University, Ide joined Martin Currie in 2018 as head of distribution and strategy. Prior roles include CEO of ETF provider Source (sold to Invesco in 2017) and Old Mutual Global Investors. He has also held senior posts at Credit Suisse and ABN AMRO.

AnaCap Financial Partners, a private capital markets firm that holds financial firms, promoted three of its figures to partner level. It elevated Edward Green, Nassim Cherchali and Tassilo Arnhold.

Green joined AnaCap in 2007 as part of its business services team within private equity, leading operational engagement across various portfolio companies. Cherchali joined the firm in December 2008 as an associate and was subsequently promoted to manager in 2012, director in 2015 and managing director in 2018.

HSBC Global Asset Management appointed Luther Bryan Carter (Bryan) as head of global emerging markets debt (EMD). Based in London, he runs the global EMD team, investment process and portfolios, reporting to Xavier Baraton, global CIO of fixed income, private debt and alternatives. Carter moved from BNP Paribas Asset Management, where he was lead portfolio manager for EMD.

Credit Suisse appointed Marcello Chilov as head of international wealth management Brazil. He took over from Marco Abrahão, who stepped down after being in the post since 2018. Chilov has more than 20 years of experience in the Brazilian wealth management market, including more than 11 years with Credit Suisse.

Adam Brownlee was named executive director and wealth manager for Coutts' Private Office with the remit of growing the ultra-high net worth UK client base and deepening connections with NatWest's parent operations. Brownlee joined from LGT Vestra, the independent wealth business owned by the Princely Family of Liechtenstein, where he was the UK-based senior wealth manager from 2017. He began his career at Barclays Private Clients and also spent several years managing UHNW clients for Credit Suisse and for HSBC Private Bank.

Swiss private banking group Banque SYZ named Adrien Pichoud as chief economist. He reports to head of private banking Luc Filip and moved from the bank's asset management arm. Pichoud has been with the group since 2010, when he started as a fixed income fund manager.

Hawksmoor Investment Management appointed former risk and compliance director for Investec, Jess de Alwis as head of compliance. Prior to that she was compliance lead at Brewin Dolphin, where she worked for over 14 years. She succeeded Michael Knight, who retired after six years in the role, but stayed on serving the Hawksmoor board as company secretary.

Global wealthtech provider Avaloq expanded its UK team by appointing Peter Lamberti as strategic sales director. Based in London, Lamberti is in charge of promoting the firm's on-premise SaaS (software as a service) and BPasS (business process as a service) to wealth managers and private banks. He reports to Barry Frame, Avaloq's UK sales director and Bruno Kellenberger, group head of global accounts.

Bridget Guerin, an independent non-executive director, gave notice that she intended to resign from Charles Stanley. The brokerage and investment house named Anna Troup as an independent non-executive director. Troup was formerly a head of UK bespoke solutions at Legal and General Investment Management. She sits on the boards of Aberdeen Diversified Income and Growth Trust, MS Amlin Investment Management, The Pension Protection Fund and T Bailey Fund Services.

Crestbridge promoted a raft of its staff across its multi-jurisdictional teams, including a number at senior level. Danielle Cottignies (family office services), Zoe Dewhurst (corporate services) and Emmanuel Capraro (Luxembourg) were made associate directors, whilst Nina Gomes was also made head of learning and development.

Mirabaud Asset Management beefed up marketing efforts adding former marketing chief at Nueberger Berman, Pauline Bush, to head international marketing for the independent Swiss-based group. She is based in London and reports to Mirabaud AM CEO and partner Lionel Aeschlimann. Prior to Neuberger Berman, Bush was head of marketing and brand at Hermes Investment Management, and she has spent two decades in marketing roles at global asset management companies.

Plurimi Group, the international wealth management house, hired a raft of new team members in recent months. It appointed David Witzer as chief operating officer. Prior to this, he was COO, chief risk officer and chief compliance officer at Rogge Global Partners Limited. James Anderson joined Plurimi in November 2019 as director of talent acquisition. He has worked for the past 24 years in executive search within private wealth management. Prior to his career as a headhunter, he was a private banker at Merrill Lynch for 10 years. Martin Ash joined as a partner, based in London, having previously worked at Credit Suisse. He has 15 years' experience across UK and European resident non-dom markets. Plurimi appointed Nilesh Shah as a partner, reporting to Fahad Khan, London CEO. Shah has more than 20 years' experience within the wealth management industry as a private banker within the Credit Suisse group, with strong Middle East and African region experience. The firm also hired Oxana Belousova as a partner. Prior to that, she spent five years with Kleinwort Hambros Bank in London as head of Eastern Europe and global segment co-ordinator for Russia and CIS. She has more than 15 years of experience in private banking and wealth management gained with major financial institutions, including Societe Generale and Coutts.

Plurimi's Dubai business hired Taimur Satti from Julius Baer as a managing director. Taimur Satti has been a senior private banker in the Middle East for over a decade.

VP Bank appointed Patrick Bont as its group chief risk officer, taking over a vacancy created by a number of C-suite changes. Bont was previously head of the banking division at the Financial Market Authority Liechtenstein. Bont held various management positions at the FMA since 2009.

Aberdeen Standard Investments appointed John Bennett as a new addition to its UK distribution division. Based in London, Bennet supports ASI's investment sales team in bringing the firm's range of investment strategies to its clients in UK wholesale. He reports to Kristy Barr, UK distribution director. Bennett spent the last six years at BMO Global Asset Management, most recently as head of financial institutions group.

Julius Baer launched a new offering for direct private investments, pitched at its wealthiest clients interested in private equity, private debt, and other unlisted or illiquid assets. The unit is led by former UBS senior figure Giuseppe De Filippo. De Filippo had various roles at UBS, most recently leadership of the direct investments group and the corporate finance group, globally. Prior to this, he worked as an associate principal with McKinsey & Company in Zurich, Singapore, and Shanghai from 1999 to 2006. He holds a master's degree in physics from the University of Pisa and a PhD in physics from the University of Copenhagen.

Fidelity International appointed Salman Ahmed as global head of macro and strategic asset allocation. Salman joined from Lombard Odier Investment Managers, where he was chief investment strategist and co-chair of the global investment committee. Prior to this, he was head of global macro at EDF and a global economist at Goldman Sachs.

Michael Newton, head of institutional client operations, Crestbridge, moved to Luxembourg to support the firm's fund services team. Newton has more than 20 years' experience in fund services, and joined Crestbridge in 2017.

GAM Investments appointed Jeremy Roberts as global head of distribution. Roberts reports to Peter Sanderson, group chief executive. Before this, Sanderson worked at BlackRock where he was co-head of EMEA retail sales and head of the UK retail business. He has 20 years of experience in the investment management industry.

Barclays Private Bank added two personnel to its leadership ranks: Effie Datson as global head of family office and Melanie Aimer as global head of client experience. Datson moved to a newly-created role working alongside business and product heads to further define the global family office segment. Banking veteran Datson joined from managing UBP's hedge fund business. The Harvard MBA also held senior positions at Goldman Sachs and Deutsche Bank, and is a founder and former board chair of 100 Women in Finance (formerly 100 Women in Hedge Funds) in EMEA.

Close Brothers Asset Management added two managing directors to bolster high net worth services in the North West. Helen Gerrard and Nick Jackson joined from Rathbones in the North West, where they provided investment management services to the segment. Gerrard began in 1988 as a dealer at the UK firm, before moving to the investment side in 1994. Jackson joined in 2002, specialising in managing portfolios for private clients, trusts, charities and personal pensions.

VP Bank named Thomas von Hohenhau as head of client solutions. This business unit was newly-created under the private bank's Strategy 2025 programme.

Von Hohenhau has been chief client officer and CEO Switzerland since 2016 and a member of the global executive committee at deposit solutions, a fintech company for open banking solutions based in Hamburg. In his previous position he was responsible for the global sales strategy and all banking and non-banking partnerships. From 2009 to 2016 he worked for Julius Baer, where he held a number of international management positions, most recently head of international portfolio management.

Aegon Asset Management promoted Miranda Beacham and added two other members of its responsible investment team. Beacham was appointed as senior responsible investment manager, leading Aegon Asset Management's Edinburgh-based responsible investment specialists. Beacham has worked at Kames Capital, soon to become Aegon Asset Management, since 1995 and co-founded the UK responsible investment team.

Retno Kusumaningtyas joined the firm as a senior responsible investment associate, based in The Hague. Kusumaningtyas joins from an Amsterdam-based consultancy firm Profundo Research and Advice. Both Beacham and Kusumaningtyas report to Brunno Maradei, global head of responsible investment. Based in Edinburgh, Georgina Laird also joined the business as a sustainable investment analyst, reporting to Beacham. Laird joined from Uniting Ethical Investors in Australia, where she was ethics and impact manager.

Harneys' office in the Cayman Islands named Nick Hoffman as managing partner. He replaced Marco Martins, who stepped down from the legal firm after eight years in the role. Hoffman joined Harneys in 2017 as head of litigation, insolvency and restructuring, and practised on the island for almost 10 years.

JP Morgan Asset Management appointed Philip Fok as head of retail distribution in the firm's Hong Kong intermediary business. He is based in Hong Kong and reports to Elisa Ng, head of China and Hong Kong Funds. Fok is responsible for driving and expanding the firm's wholesale fund distribution business primarily with retail banks, insurance companies and platforms in Hong Kong.

Before joining JP Morgan Asset Management, Fok held senior positions in the sales and distribution departments of various asset managers and financial Institutions including E-TRADE, Zurich International Life, Eastspring, Manulife and Robeco.

Investec Wealth & Investment made four new senior hires for its Belfast office: two new investment directors, Ryan Cornett and Peter Rainey and two new senior investment directors, John Cubitt and Wayne Nickels. They manage discretionary and non-discretionary portfolios for private clients, trusts, pensions and limited companies. All four people joined from Cunningham Coates (Smith & Williamson).

REYL & Cie named Thomas Fontaine, head of the firm's entrepreneur and family office services business, as partner. He joined other partners François Reyl, Pasha Bakhtiar, Nicolas Duchêne, Christian Fringhian and Lorenzo Rocco di Torrepadula at the bank in Geneva. In a second change, Michael Welti was appointed deputy head of wealth management.

Fontaine, an attorney and PhD in law, has a background in corporate law, project finance and asset structuring. He joined REYL in 2011 as head of the legal and transactions business and also directs family office services for high net worths at the Swiss firm.

Christine Graeff was named as group head of corporate communications and deputy global head of human resources at Credit Suisse. She joined from the European Central Bank, where she has been director general of communications since 2013.

Schroders Personal Wealth hired the former CEO of Openwork, Mark Duckworth, to be chief executive. He replaced Peter Hetherington, who stepped down after having been in the role for eight months. Duckworth led Openwork's shift to becoming an independent firm, having detached from Zurich Insurance Group in 2018.

Standard Life Aberdeen's group chief executive Keith Skeoch stood down from its board after a five-year stint that included UK-listed Standard Life's purchase of Aberdeen in 2017, one of the major M&A deals in the UK asset management space. He was succeeded by former Citigroup C-suite figure Stephen Bird.