Who's Moving Where In Wealth Management? - PIMCO, 7IM, Others
Editorial Staff, 21 September 2020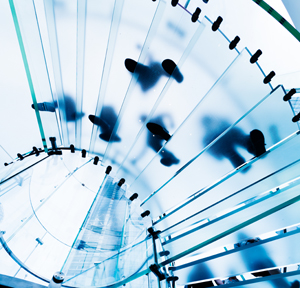 The latest senior wealth management moves in Europe.
PIMCO
PIMCO, the fixed income house based in the US, has appointed Mathieu Clavel as managing director and portfolio manager, head of private credit for Europe. Clavel, who will be based in London, will join the firm in 2021, PIMCO said in a statement late last week.

Clavel will manage PIMCO's European special situations business, working with the firm's portfolio management team in its traditional, hedge fund, and private strategy groups to identify and capitalise potential opportunities in private capital solutions, stressed and distressed corporate credit.

Previously, Clavel worked at Sculptor Capital, the multi-strategy hedge fund formerly known as Och-Ziff Capital Management, where he was head of European and Asian corporate credit and co-head of Europe. He worked at Och-Ziff for 11 years. Prior to this, Clavel served in a similar role originating investment opportunities in distressed credit for Silver Point Capital. Clavel has also worked in credit analysis roles for GSC Group and Schroder Salomon Smith Barney, both in London. He holds a Masters in accounting and finance from the London School of Economics and a Masters in political sciences from the Institut d'Etudes Politiques, in Aix en Provence, France.

Seven Investment Management
7IM, aka Seven Investment Management, has appointed Adrian Grace as chairman, replacing Ian Owen who is stepping down after approaching five years in the role.

Grace brings with him vast industry experience in a career spanning 40 years in financial services and technology companies. Most recently Grace was non-executive director and remuneration committee chair at Virgin Money and, until his retirement in March this year, was CEO of Aegon UK for almost 10 years.

Prior to this, Grace held senior leadership posts at HBOS, Barclays, Sage and GE Capital.

aixigo
aixigo, an Aachen, Germany-based software firm for wealth managers, has named André Brunner as head of product management.

Former career stints include responsibility for various business and IT transformation projects at Credit Suisse's asset management arm, as well as work in the consulting business at Capco in Switzerland. He initially worked for the management consultancy Accenture GmbH, supporting various projects for financial service providers throughout Europe.

The firm's customers include BNP Paribas, Commerzbank, Hargreaves Lansdown, Targobank and Vontobel.