Investment Strategies
Pictet Isn't Ready Yet To Raise Overall Equity Weightings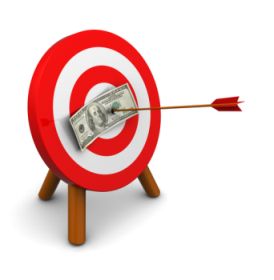 US Big Tech valuations have become overstretched, and there is a need for more proof of economic recovery before the Swiss private wealth manager is willing to add more risk to portfolios.
Pictet Wealth Management, the Swiss firm with SFr559 billion of managed assets, remains negative on equities because it wants to wait for more signs of growing economic momentum before taking on risks. Pictet has cut US equity holdings, concerned about stretched Big Tech valuations.
The recovery in equities this year has been led by a concentrated segment of Big Tech and healthcare firms, while US-China trade tensions create added uncertainties. For these reasons, Pictet said in a note that it is not willing to end its underweight stocks position.
Some inflation expectations have risen following the US Federal Reserve's commitment to "flexible inflation targeting". In the tug-of-war debate between inflation and deflation pressures, Pictet said it makes sense to hold gold. It is also positive on "defensive" currencies such as the Japanese yen and the Swiss franc against the dollar.
Although there's been a rise in COVID-19 cases in several countries, potentially hampering economic recovery, the impact of the virus is becoming more manageable and it is possible that there will be economic growth in the second half of this year, the Geneva-based firm said.
Explaining its cut to US equities, Pictet said that a possible Joe Biden presidency after the November US elections could hit the earnings recovery pencilled in for US corporations. It also said that US technology stocks "appear stretched". (The note was issued a few days after US equities skidded last week, amid talk over concerns about US equity valuations.)
Pictet also has a neutral position on developed market equities in general, and is underweight global emerging market equities. However, it is positive on northern Asia stocks, because it says economic and earnings dynamics are superior. The region has also made progress on fighting the virus.
"Some cyclical sectors staged a comeback in August, with strengthening demand helping consumer discretionary and industrials as well as US housing. We still await confirmation that the cheapest sectors can catch up on the performance of growth, often tech-related, sectors," the firm said.