CISI And CII Unite In The "Walkie Talkie"
Editorial Staff, 8 September 2020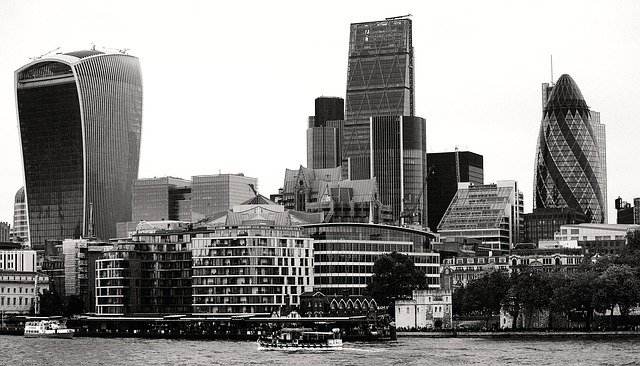 While the future of office space in the Square Mile continues to divide opinion, two large global financial services groups have announced that they will occupy the same floor of London's iconic building.
Already aligned in much of their member activity, the Chartered Institute for Securities & Investment and the Chartered Insurance Institute plan to redesign and share CISI's existing space at 20 Fenchurch Street, better known by Londoners as the 'walkie talkie' for its distinctive skyline shape (shown above far left). The decision to share a site starting from early next year follows a thorough review of circumstances in light of the pandemic.
The new arrangement will form the headquarters for both organisations and entail CISI remodelling its existing space to accommodate CII over a five-year lease period.
CII will vacate offices in South Woodford and Lombard Street in central London by the end of December, the parties said in a joint statement on Monday. Both groups will remain legally separate.
While CII already has "anytime anywhere" work practices enabling the move, CISI will introduce split remote/office schedules for its London-based staff as part of the agreement.
"This is collaboration and cooperation in action and a great opportunity for both organisations," Simon Culhane, CISI's chief executive said.
"During 2020 we have learnt the benefits of our staff being able to work remotely and how this positively contributes to productivity and wellbeing. Therefore we have taken a decision to remodel our existing property footprint by creating two separate offices on our floor."
CII CEO Sian Fisher said the walkie talkie would offer a modern and dynamic business hub, noting the importance of community space for staff and visitors. This includes "both on our floor and from other features of the building like the Mezzanine and Sky Garden," she said.