People Moves
BlL Suisse Bulks Up Asia Focus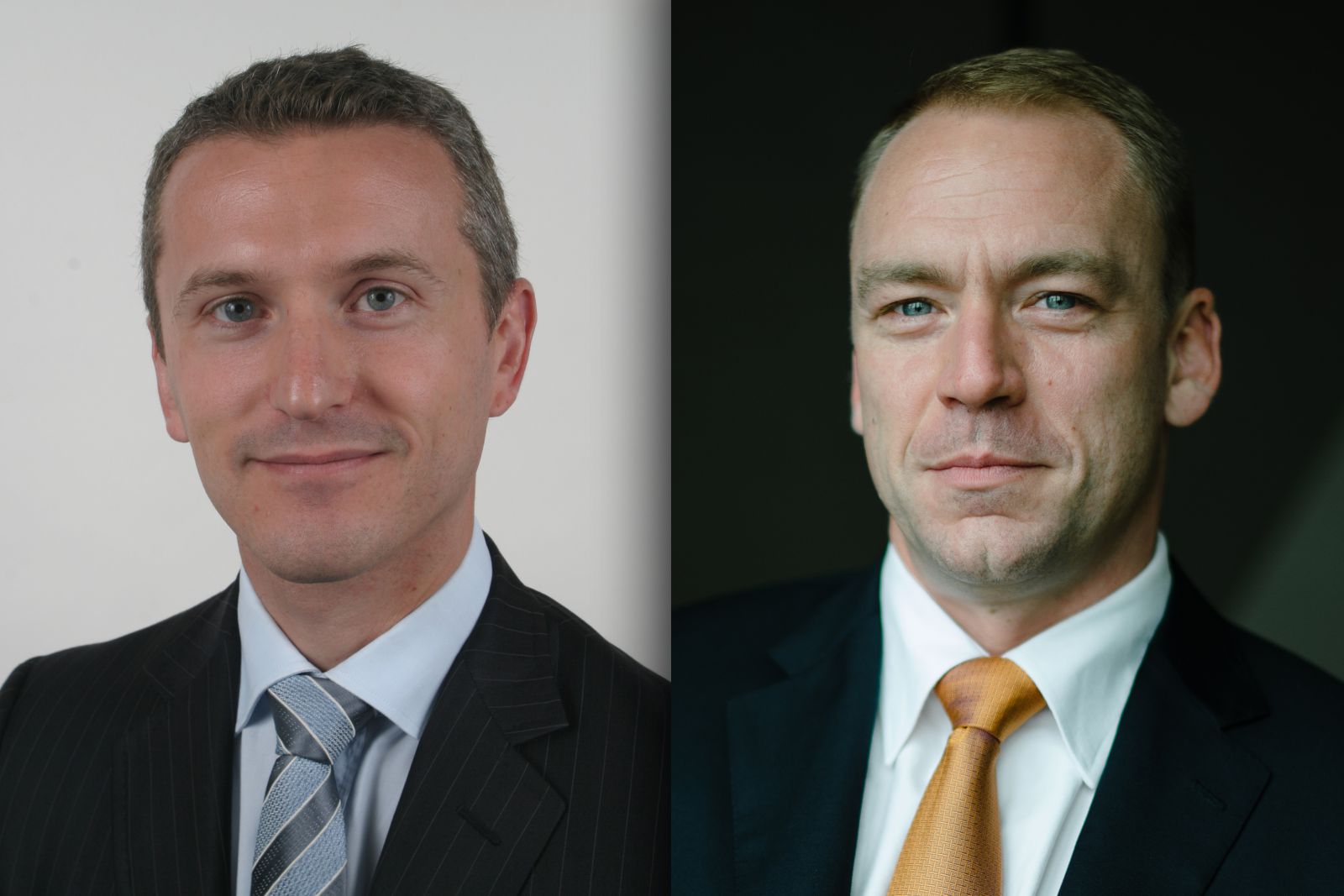 The private bank is adding to its leadership team by bringing in two senior figures - one to manage risk, and a second to head corporate and institutional banking from Europe.
BIL Suisse, the Zurich-based subsidiary of Banque Internationale à Luxembourg, has added two personnel to its senior ranks to oversee risk and develop its corporate banking services in the next phase of growth.
Joining on 17 August from ABN AMRO, Michiel Haasbroek has been named chief risk officer. Haasbroek (pictured top right) began as an operational risk manager in the Netherlands in 2007, later moving to Hong Kong then Shanghai to take up similar risk management roles. Most recently, he was chief risk officer for Greater China and alternate chief executive for ABN AMRO's Hong Kong branch.
In a second major hire in Europe, the private bank has tapped Geneva-based Rémy Savoya (shown left) to head corporate and institutional banking for the group in Switzerland, starting this week. The investment banker has worked in capital advisory and structured finance at Lehman Brothers and Barclays Capital. Latterly, he was managing director at Kepler Cheuvreux in Geneva charged with developing its debt advisory, equity-linked and debt capital markets.
The Luxembourg bank has been busy building its capabilities in China in recent months, bringing on ex Julius Baer executive Fabian Käslin as CFO in May to help in these efforts.
BIL, which runs wealth management operations from hubs across Luxembourg and Switzerland, poached Roger Gröbli from Credit Suisse last year to run the bank's China Market division in Switzerland.
BIL opened a Beijing office a year ago and in February took a 100 per cent stake in the external asset manager Sino Suisse Financial based in Hong Kong. European wealth managers have been on a tear to move deeper into Asian markets, either through JVs or outright purchasing firms already serving local entrepreneurs. The region is also being watched for staging a faster recovery from the current wave of pandemic disruptions and is arguably doing better on containment should a second wave strike.
BIL chief executive Hans-Peter Borgh said the firm is "ambitious about international growth" and focusing on priority markets such as China. The new hires will help expand services in corporate advisory and structured finance, he said.