Surveys
Global Investor Confidence Jumped Higher In August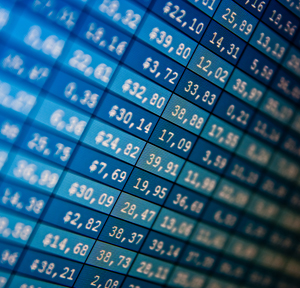 Unlike many measures of investor sentiment which firms produce, this one tracks the buying and selling habits of people to show their actual "revealed preferences" and behaviour.    
A global measure of investors' buying and selling activity showed that people in all regions became more optimistic about financial markets in August.
The State Street Investor Confidence Index compiled by State Street Global Markets, part of US-based State Street, rose to 86.1, up by 1.5 points from July's revised reading of 84.6. The North American ICI rose by 1.0 point to 77.6, the Asian ICI gained 3.3 points to 89.9, and the European ICI rose by 4.8 points to 122.6.
The index assigns a precise meaning to changes in investor risk appetite: the greater the percentage allocation to equities, the higher risk appetite or confidence. A reading of 100 is neutral; it is the level at which investors are neither increasing nor decreasing their long-term allocations to risky assets. The index differs from survey-based measures in that it is based on the actual trades, as opposed to opinions, of institutional investors.
"Global risk appetite remained largely unchanged in August as investors continue to closely monitor the number of new COVID-19 cases and their impact on global growth," Rajeev Bhargava, head of Investor Behavior Research, State Street Associates, said. "While US equity markets hit new highs, institutional investors seem more guarded, expressing a larger degree of restraint in August as the US ICI inched up only slightly to 77.6."
"Interestingly, Europe experienced a more pronounced uptick in sentiment despite weaker economic data and the onset of what appears to be the start of a second wave of COVID-19 in certain parts. A more constructive fiscal policy regionally is likely driving this response," he added.