People Moves
Summary Of Global Executive Moves In Global Wealth Management - June 2020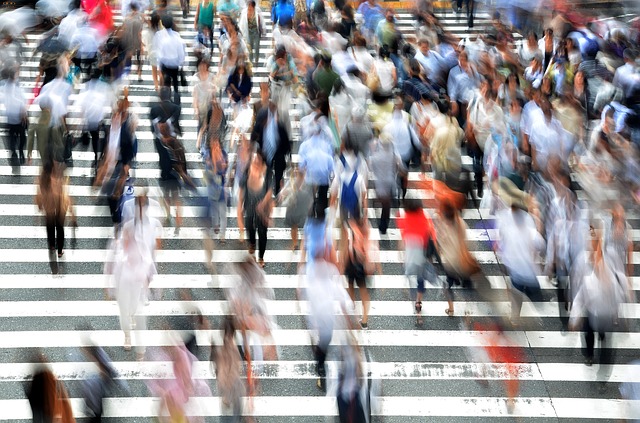 The Libra Association appointed former Credit Suisse financial crime compliance chief Sterling Daines. At Libra, which is a payments project backed by social media giant Facebook, Daines is chief compliance officer. He has been prominent in the financial crime compliance industry, primarily focused on anti-money laundering, sanctions, anti-bribery, fraud and anti-corruption measures in both the public and private sectors. Prior to Credit Suisse, Daines was deputy head of financial crime compliance at Goldman Sachs.
Deutsche Bank created a new international private banking organisation, melding existing business lines to build an entity serving a total of 3.4 million customers. The IPB is part of the wider private bank, which includes the German retail arm. Claudio de Sanctis, most recently global head of wealth management, now heads up the new private bank and is chief executive for Europe, Middle East and Africa. As part of the change, Ashok Aram, who was head of private and commercial business international and CEO EMEA, left Deutsche Bank for personal reasons. (De Sanctis has been in his most recent role since November last year.) Aram joined the German lender in 1995 and has had a variety of senior leadership roles in Tokyo, Singapore, Frankfurt, New York, London and Dubai.
In a newly-created role, Indosuez Wealth Management in Switzerland appointed Emile Salawi as head of key clients and single family offices development. Based in Geneva, Salawi reports to wealth management head Isabelle Jacob-Nebout. Jacob-Nebout joined Indosuez at the start of the year after a long career at BNP Paribas, where she was most recently head of development and innovation. Salawi was also tapped from BNP Paribas in Switzerland, and oversees Indosuez's private client business in Europe, Asia, the Middle East and Latin America.
LindemannLaw, aka Lindemann Rechtsanwälte, the Swiss firm, appointed Dr Ariel Sergio Goekmen-Davidoff as a partner. Dr Goekmen-Davidoff, who has had a 34-year career, concentrates on areas such as entrepreneurs, family offices and international families. His practice involves wealth and estate planning in various jurisdictions, cross-border structuring, business law, succession planning, M&A, risk mitigation, relocation/immigration and art. Prior to this new role, he was a member of the executive board in charge of private banking at Schroder & Co Bank AG Zürich as well as CEO and partner at Kaiser Partner Privatbank AG Liechtenstein. As a business economist with a doctorate, Dr Goekmen-Davidoff has a master of law in international business law (LL.M.) from the University of Zurich and is a member of the Society of Trust and Estate Practitioners.
Separately, Millenium Associates appointed Ariel Sergio Goekmen-Davidoff to join its global advisory board from 1 June 2020. Goekmen-Davidoff has expertise in real estate, family firms and offices, and succession and wealth planning to the advisory role.
Russia-based Balchug Capital, the investment firm focusing on emerging markets, opened a new office in the Armenian capital, Yerevan. The firm's head office is in Moscow. The office has three members of staff, in addition to the nine staff members in Moscow. Vachik Gevorgyan is head of the Yerevan office, and has investment banking and capital markets experience, having previously worked with the Central Bank of Armenia, Araratbank and Nasdaq OMX Armenia, among others. Lilit Hakobyan is an analyst and has over 15 years of fixed income and FX experience. Balchug also hired Hasmik Salnazaryan in their Yerevan office. Hasmik is a professional with five years of experience in capital markets. She joined Balchug Capital from Nasdaq OMX Armenia.
Barclays named Olivier Franceschelli as head of private banking in Monaco and Alan Werlau as head of investments for Barclays in Ireland. Franceschelli leads the Monaco business and provides tailored solutions to high net worth and ultra-high net worths in the region. In a newly-created role, Werlau heads Barclays' private banking investment business in Dublin serving the bank's European clients.
Prior to joining Barclays, Franceschelli led the relationship manager team at CFM Indosuez in Monaco as co-business head. Werlau, who joined from Nogard Capital, where he was acting CEO and CIO, said his new role focuses on providing tailored investments for family offices and UHNW clients "whilst also connecting them to the broader Barclays offering", including its investment and corporate services.
Finantix named Christine Ciriani as its new chief executive. She assumed the role alongside her existing post as chief commercial officer and replaced Finantix co-founder and former CEO Ralf Emmerich, who took over as executive chairman. In that role, he oversees the Finantix board and concentrates on product strategy. New York private equity group Motive Partners took a majority stake in Finantix last year, when Motive's Ciriani joined the board. Ciriani previously acted in leadership roles at Capco, Detica and JP Morgan and is a board member at Barclays Bank (Suisse) SA.
Finastra, the firm creating a tech platform for financial businesses, appointed Neil Blagden as chief customer officer. Blagden joined from Vodafone UK, where he was director of customer services, operations and digital. Prior to that, he worked at Direct Line Group as director of customer experience and conduct, progressing from his previous role as director of business services. In the early part of his career he also had front-office consulting roles at Accenture, EY and PwC working with clients from multiple sectors.
Hawksmoor Investment Management announced that its chairman, James Brent, was leaving the firm; it did not state his future plans. Anthony Deacon, a non-executive director, is acting as Interim chairman.
BMO Private Equity Trust appointed Audrey Baxter and Tom Burnet as directors on its board. Baxter has a long career in business and public life. He is chairman and chief executive of W A Baxter & Sons (Holdings) and has served previously on the boards of a number of public and private companies, charities and voluntary organisations.
Tilney appointed Mark Stone who is joining the team in the Bristol area as a financial planner. Stone is an experienced financial planner who has spent over two decades in the advice profession. He joined from Whitechurch Securities where he spent 19 years, most recently as financial planning director. Prior to this he was an independent financial advisor at PensionsAdvice.
Michael Walsh joined T Rowe Price as solutions strategist for Europe, the Middle East, and Africa (EMEA). Walsh is based in London and reports to Yoram Lustig, head of multi-asset solutions for EMEA and LatAm. Before joining T Rowe Price, Walsh was senior strategist (EMEA) at UBS Asset Management. He has also been in various posts at Old Mutual Global Investors, Legal & General Investment Management, BlackRock and Mercer.
Michel Frey was made UBS head of Global Family Office (GFO) for the UK and Emerging Markets, starting on 1 July. Frey took over from Sofia Sool, who had been in the role since February, and left to pursue outside challenges. Frey is a 20-year veteran of the global wealth management space, having worked for UBS in Switzerland, a decade in Singapore, and the past seven years building up its Monaco franchise. He moved to London.