People Moves
Who's Moving Where In Wealth Management? - HSBC, YFM, Others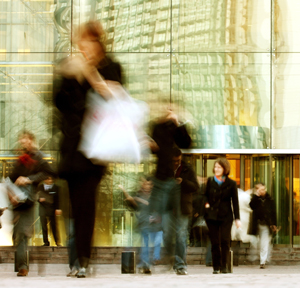 The latest senior moves in asset and wealth management from across Europe and the UK.
HSBC Global Asset Management
Starting on 1 September in London, HSBC Global Asset Management has named Lane Prenevost as global head of discretionary asset management and head of UK multi asset. He will report to global CIO of multi-asset Jean Charles Bertrand and replaces current head Ashley Reid, who is leaving to pursue other opportunities, HSBC said.
Prenevost most recently headed global investments for HSBC Wealth and Personal Banking, where he was in charge of a global team focused on wealth management and multi-asset investment solutions. Since his arrival at the bank in 2005, he has held a number of senior asset management investment positions. Before HSBC, he spent 12 years at TD Asset Management in Toronto, Canada, where he was a senior portfolio manager responsible for multi-asset solutions.
YFM Equity Partners
Growing its technology sector, YFM Equity Partners is bringing on venture capitalist, entrepreneur and former academic Victor Christou as partner and head of growth.
The role is newly created and carries overall responsibility for growth stage assets for the UK private equity firm that specialises in small business investment. Christou will look for investment opportunities, especially in high-growth technology ventures for the firm's Venture Captial Trusts. Based in London, he will also support YFM's investments in fast-growth regional businesses, the firm said.
Christou began his career at the University of Oxford before launching a spin-off business Opsys in 1997 which helped introduce OLED technology. After selling the business in 2002, he founded Aborescent and, in 2005, moved to Oxford Capital Partners, where he was a senior investment manager. Following that he joined Wellington Partners as a venture partner, and in 2013 joined Cambridge Innovation Capital, where he was CEO for several years.
YFM typically invests between £2 million and £10 million per deal into businesses with strong growth potential located across the UK from offices in London, Leeds, Manchester and Birmingham.
Close Brothers Asset Management
Close Brothers Asset Management is expanding regional services to HNWs by opening a new office in Chester. The office, located at Halladale House in Chester Business Park, will work with existing offices in Manchester and Northwich and support a team of investment managers, financial planners and support staff.
Recently appointed as managing directors, Helen Gerrard and Nick Jackson will be based at the new office and joined by newly-appointed Ed Brown as assistant investment manager. The firm has reported a succession of recent senior hires across investment management and business development, and sees Chester as an important hub for "enhancing services" to HNWs in the North West.