Julius Baer's Results Shine In H1; Profits Rise
Tom Burroughes, Group Editor , London, 20 July 2020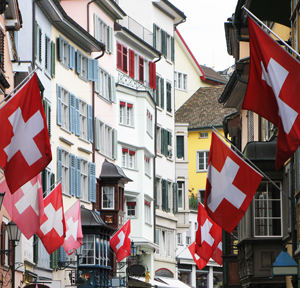 One of the paradoxes of the first-half period of 2020 is that client activity increased amidst the global pandemic, helping to boost operating income and offsetting some forces such as low interest rates and a higher credit loss provision. AuM, however, did drop from the end of 2019.
Julius Baer today reported a 34 per cent rise in adjusted net profit for the first six months of 2020 from the same period a year ago, coming in at SFr524 million ($557.8 million).
Net profit attributable to shareholders was SFr491 million, rising by 43 per cent year-on-year, Julius Baer said.

The bank said that cost controls and a strategy push to improve client coverage and its value proposition has started to bear fruit. The results will be particularly encouraging at a time when the global economy has been affected by the pandemic. Results showed that client activity has actually increased, perhaps one of the ironies of the COVID-19 episode for the wealth management industry.

Operating income for the period was SFr1.851 billion, up by 9 per cent, the Zurich-listed private bank said.

The rise in operating income was driven by a strong gain in client activity, and this outweighed the combined impact of lower net interest income and higher net credit losses on financial assets, it said. The operating income figure was hit by SFr49 million of provisions booked under net credit losses on financial assets (H1 2019: net recoveries of SFr3 million).

In H1 2020, the bank booked SFr5.0 billion in net new money, down from SFr6.2 billion a year earlier. Julius Baer said there were "solid inflows" from clients based in Europe, particularly Germany, the UK, Ireland and Luxembourg, and in Asia, particularly Hong Kong and Japan.

Assets under management fell, however, reflecting market movements over the period – covering the time when the COVID-19 pandemic hit – easing to SFr401.8 billion at the end of June, from SFr426 billion at the end of 2019.

At the end of June, Julius Baer reported a gross margin of 92 basis points, rising from 80 bps at the end of 2019. Operating costs were SFr1.234 billion in the half-year period to June this year, slipping by 0.2 per cent year-on-year.

Julius Baer said it had a Common Equity Tier 1 capital ratio – a standard international financial buffer measure – of 13.9 per cent – "well above" minimum regulatory requirements and the group's own internal yardsticks.

"The outstanding results in the first half of 2020 demonstrate the strength and resilience of our pure wealth management model. We have continued to implement our strategy of sharpening the value proposition for our HNW and UHNW clients and transforming our client coverage models," Philipp Rickenbacher, chief executive, said.

"Taking advantage of the increased need for digital client connectivity and remote working solutions, we have prioritised our technology investments accordingly, accelerating our ambition to make our hallmark personal advice even more scalable. All of these steps will support the shift in our leadership focus towards sustainable profit growth, as we outlined in February," he continued.