EXCLUSIVE: IPOs, Merger And Acquisition Deals Far Short Of Matching 2019 Levels
Tom Burroughes, Group Editor , 7 July 2020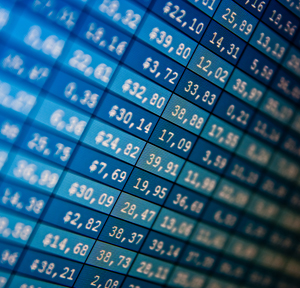 Perhaps unsurprisingly due to the massive economic disruption, figures provided to this news service show that these important liquidity events in North America and Western Europe aren't likely to come close to the levels attained in recent years.
Figures for initial public offerings and merger and acquisition deals in Western Europe and North America suggest that these important liquidity events may struggle to match the numbers notched up in previous years. This is according to figures provided exclusively to this news service by Mergermarket, a business tracking M&A and other corporate events.

The COVID-19 pandemic and associated lockdowns have, as shown elsewhere, hit company flotations and business transactions, although some deals continue to go ahead, particularly if firms sense a chance of buying assets at a discount or in areas where consolidation pressures remain strong.

The Mergermarket report showed that so far this year – based on figures starting January 1 – there were a total of 4,938 M&A deals in Western Europe and North America, with a total value of €529.937 billion ($598.073). The split between the two regions is fairly even by size and number. There were 2,364 deals in North America from the start of January through July 2, raising €265.463 billion; in Western Europe, the figures were 2,574 and €264.474 billion.

To put this year's results into context, 2019 witnessed 14,930 M&A deals, with deals standing at €2.247 trillion, while in 2018 there were 15,379 deals, raising €2.236 trillion. As far as the wealth management industry was concerned, large M&A deals of recent times have included the Charles Schwab/TD Ameritrade merger – a $26 billion transaction. That has been followed by the Morgan Stanley/E*Trade combination.
IPOs
So far in 2020 there have been 41 North American initial public offerings, comprising €17.85 billion. That's ahead of 35 European IPOs since January, netting a far larger capital raise of €5.129 billion. For 2019, there was a total of 265 IPOs, raising €58.649 billion; in 2018 there were 372 IPOs realizing €66.847 billion, and in 2017 413 IPOs took place in Europe and North American, raising a total of €73.785 billion.

Breaking down the data by region, the 2019 total saw North America raise the most money (€37.871 billion) against Europe's €20.778 billion, but from fewer individual deals (126 versus 139, respectively).

The figures are based on announced corporate listings that exclude the listings of funds, Special Purpose Acquisition Vehicles and follow-on offerings.