WM Market Reports
Live Event: Capgemini, The Rudin Group Launch World Wealth Report 2020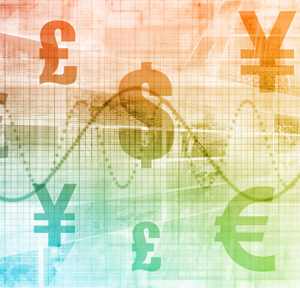 In a new development playing to digital communications tech, Capgemini is using a live webinar event with a host of experts from around the world to discuss the findings of its report, due to be published this Thursday.
Capgemini's World Wealth Report 2020 – to be published on Thursday this week – will be discussed with a new digital twist, a LinkedIn Live event bringing industry leaders together from across the globe.
This is a co-branded launch event between The Rudin Group and Capgemini. April Rudin, founder and CEO of the Rudin Group, will co-host along with Elias Ghanem, global head, market intelligence for financial services at Capgemini.
April Rudin, who is also a member of this news service's editorial advisory board, will introduce the report and offer an overview on the live event, which starts at 09:00 am EDT in the US, 15:00 CET in Europe, 18:30 IST in India, and 21:00 HKT in Hong Kong . (To register for this free event, click here.) Other speakers include Bill Street, group chief investment officer, Quintet Private Bank, Jeremy Balkin, head of innovation, HSBC, and Kabir Sethi, head of digital wealth management, Bank of America Global Wealth & Investment Management.
The event runs for approximately two hours; people can tune in for specific sessions. Another feature is online networking for viewers/participants from around the globe to link in with each other.
The annual Capgemini World Wealth Report is one of the most important surveys on the global wealth sector, chronicling changes to the assets of high net worth and ultra-HNW individuals. It tracks increases or falls in the HNW and UHNW population, and breaks these figures down by region and sector, as well as drawing out themes emerging from the statistics. Past reports, for example, have noted the rise of Asia-Pacific wealth, the rising profile of philanthropy and ESG investing, along with inter-generational wealth transfer issues.
Other speakers at Thursday's LinkedIn Live event include Elias Ghanem, Capgemini, Erika Karp, founder and CEO, Cornerstone Capital; Paul Sullivan, columnist for the New York Times; Tej Vakata, Capgemini; Pierre Dulong, CEO of Azqore, and Yann Charraire, MD, OneWealthPlace; Tucker York, global head of wealth management at Goldman Sachs; Maria Elena Lagomasino, CEO and managing partner, WE Family offices, and Markus Lammer, CEO, UHNW/US, Credit Suisse; and Yuri Bender, editor-in-chief, professional wealth management group, Financial Times.
Later sessions will see contributions from Adrienne Penta, Brown Brothers Harriman Centre for Women and Wealth; Tash Elwyn, president and CEO, Raymond James and Associates; Veronica Dagher, senior wealth management reporter, Wall Street Journal and the host of Secrets of Wealthy Women Podcast; Matt Reger, Capgemini, Amma Boateng, head of strategy and development for financial advisor solutions, Vanguard; Matthew Singleton, director, US Enterprise Solution, Flybits; Fred Mouawad, founder, chairman and CEO, Synergia One; Kebir Sethi, head of digital wealth management, Bank of America Global Wealth & Investment Management; Money K, global head of next generation, Citi Private Bank; Anna Brugnoli, co-head of wealth planning, UBS; Lisa Shalett, chief investment officer, Morgan Stanley; Samuel Levy Basse, Capgemini, Alexis Calla, global head, investment advisory and strategy, group wealth management at Standard Chartered, and Ned Philips, founder and CEO, Bambu. A final session involves James Grubman, founder, Family Wealth Consulting, and Joel Treisman, chair emeritus, Tiger 21 and founder and president, Wealth To Wisdom.