Summary Of Global Executive Moves In Global Wealth Management - May 2020
Editorial Staff, 7 July 2020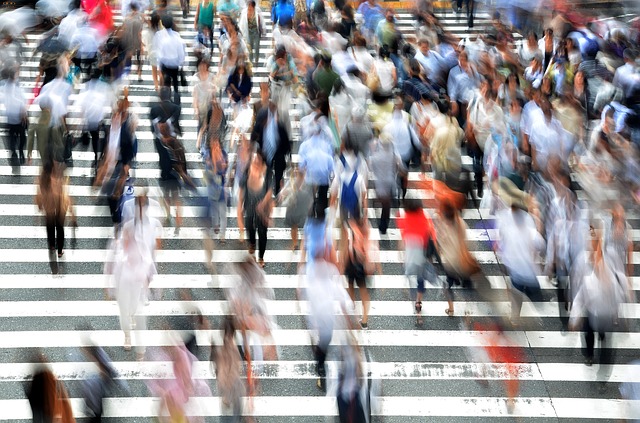 May was a busy month for moves in and around the world's private banks, wealth managers, private client law firms and other parts of the wealth arena.
International moves during May (covering the UK, the rest of Europe, various financial hubs, Africa, the Middle East, but not including Asia and North America, as these are shown below under sub-headings).

Investment manager, First State Investments, appointed Niall Mills as head of global infrastructure investments in the unlisted infrastructure arm. He filled the slot vacated by Perry Clausen, who was named global chief investment officer. London-based Mills joined the senior management team as a partner in the European infrastructure business in 2008, working alongside other SMT members Marcus Ayre, Danny Latham and Chris McArthur.

A major figure in private banking and wealth management over the years, Rory Tapner replaced Jan Maarten de Jong as chair of Quintet Private Bank. Tapner was made chair at Brown Shipley last summer, where he played a part in steering the NW Brown acquisition, launching a new investment platform, and rebranding the pan European group to Quintet. His replacement was BNY Mellon veteran Michael Cole Fontayn.

Cole Fontayn spent more than 35 years at BNY Mellon in a number of senior international roles. As chair and CEO of its EMEA business, he was a member of the group's corporate executive and operating committees.

Angelika Gifford resigned from Rothschild & Co's supervisory board due to the demand of other work commitments and was replaced by Véronique Weill. Weill spent more than 20 years at JP Morgan, where she held various positions including global head of operations for investment banking and global head of IT and operations for asset management and private banking, Rothschild & Co said.

Morgan Lewis, the international law firm, added a four-lawyer team resident in London with private investment funds experience. The team, which arrived from another global law firm, included partners Oliver Rochman and Rob Mailer and two associates.

Schroders Personal Wealth appointed Peter Brunt as head of manager research and Jennifer Christian as an investment specialist. Brunt focuses on developing the investment research capability of SPW to support continued growth in the business. He reports to Alessandro Poli, head of investment management. Prior to this role, Brunt spent five years at Morningstar, most recently as an associate director. Christian, who reports to Jon Wingent, head of investment specialists, is based in Manchester working alongside the existing investment specialist team to help support clients and the growth of the business throughout the regions. Before this role, she worked at Quilter Cheviot, Deutsche Bank and Rensburg Sheppards.

Artemis Investment Management appointed Adam Gent as its new head of intermediated business. Gent joined Artemis at the beginning of August 2019 from Allianz Global Investors where, since March 2017, he was managing director and head of Northern European retail/wholesale distribution. Before Allianz, Gent was at Legg Mason Global Asset Management for 10 years, and from 2010 he was as a director and head of UK sales. That followed roles at Henderson Global Investors as Southern sales manager and, from 2000 when his career began, Thesis Asset Management.

TheCityUK named former Labour MP Emma Reynolds as the new managing director of public affairs, policy and research. Reynolds took over from Ndidi Njoku. The former Wolverhampton (NE) MP has held a number of shadow ministerial posts in recent years, including government and local communities secretary and minister for Europe, and she served on both the Commons Brexit and Health select committees. Reynolds lost her seat in December.

James Hambro & Partners added portfolio manager Patrick Trueman to its charities team. Trueman, who was former head of charities at Aberdeen Standard Capital and a fund manager at Newton Investment Management, will work with JH&P's charity head, Nicola Barber. Trueman, who brings specialist sector expertise to the JH&P team, has served as a trustee of a national charity and sat on the investment committee of the country's first dedicated children's charity.

Edinburgh-based wealth manager Adam & Company appointed Andy Hall as financial planning director. He joins from Barclays Wealth Management, where he directed wealth planning for Scotland and Northern Ireland. Primarily based in Glasgow, Hall is responsible for the design and delivery of specialist financial planning advice at Adam & Company. His specialist areas include estate planning, retirement and pensions advice, and investments.

Tilney hired ex pro-footballer Simon Andrews as director for business development in sport to grow its sports client base. The UK wealth manager has offices in Manchester, Liverpool and Knutsford in the region where the former Man United and Wigan Athletic player is based - the North West. Andrews has spent two decades in financial services since leaving the sport professionally in the mid-1990s. He began as an advisor and most recently was a business acquisition executive at St James's Place, where he recruited financial advisors and planners, including those retraining for a second career.

Offshore law firm Carey Olsen appointed Elizabeth Le Guillou as a senior associate in its Jersey trusts and private wealth practice. Le Guillou re-joined the firm having previously worked in both the trusts, private wealth, and dispute resolution teams between 2006 and 2014. She has been practising Jersey law since 1993 with a particular focus on wills, succession, estate planning and probate. She was admitted as a Jersey advocate in 2007 and qualified as a Jersey notary public in 2004. Prior to re-joining Carey Olsen, Le Guillou worked at a boutique law firm and in a senior role for the States of Jersey Police, during which time she qualified as a data protection practitioner.

PGIM Real Estate, part of PGIM, the global asset management business of Prudential Financial, hired Musie Bocrezian, as executive director and head of transactions for Italy. He is based in the firm's newly opened office in Milan. Bocrezian, who has worked in the sector for more than 10 years, reports to Sebastiano Ferrante, head of Germany and Italy.

Dutch-based fiduciary services provider Intertrust appointed Francis Parisis as global head of business development for its private wealth services. He began in the newly-created role late last week and is based in Luxembourg. The 20-year wealth management veteran moved from IQ-EQ, where he worked across fund and private wealth in hedge, private equity and real estate services. Parisis' multinational career has also seen him in senior roles at Citco.

Finantix promoted Albert Iselin to executive director for EMEA as the fintech continues to build client development capacity. It hired Basel-based Aurelia Philippoz last month in a new sales and marketing role to focus on EMEA growth.

Russell Investments added to its Amsterdam-based team. Jaap Hoek joined as director of investment strategy and solutions for Northern Europe, and Marleen Barents-Jager was made sales director retail for Benelux and the Nordics.

Former L&G group CEO Tim Breedon was made independent non-executive director at Quilter. Breedon is a non-executive director at Barclays Bank where he chairs the risk committee and sits on a number of other committees. He is also chairman of Apax Global Alpha and previously served as executive chair of the Northview Group.

Santander named HSBC executive António Simões as regional head for Europe. He reports to group CEO, José Antonio Alvarez. He replaced Gerry Byrne, who built up Santander's Polish operation, and retired after 50 years in the industry. Simões oversees the country heads of Spain, the UK, Portugal and Poland. He moved from 13 years at HSBC, where he led the bank's UK and European business before becoming head of global private banking. He also worked as a partner in the London office of McKinsey & Company and spent time at Goldman Sachs.

UBS appointed a senior figure from JP Morgan and named a new head of wealth management in Russia. It appointed Elena Griffin, JP Morgan's head of wealth management for Russia, to become vice chair of the Central and Eastern Europe, Greece and Israel region and promoted Ekaterina Lehmann to become head of global wealth management in Russia. Both of them took on newly created roles. Griffin, who recently led JP Morgan's private banking and wealth management business for international clients in New York, joined JP Morgan in 2008. Prior to that, she was at BNP Paribas. She will be joining UBS in July.

Quintet Private Bank named Bruno Pfister as chairman of the newly formed Quintet Switzerland. Pfister's career began in investment banking at JP Morgan, and he spent almost a decade at McKinsey, mainly advising financial services firms, before joining the private banking and asset management group LGT, where he rose to group CFO. Pfister also served on the executive board in Swiss banking at Credit Suisse, and in 2002 was made group CFO at Swiss Life, where he was later named group CEO. Latterly he has been the executive chair of the Wealth Management and Trust division of Rothschild & Co and chaired its Swiss bank division.