People Moves
Who's Moving Where In Wealth Management? - REYL & Cie, Credit Suisse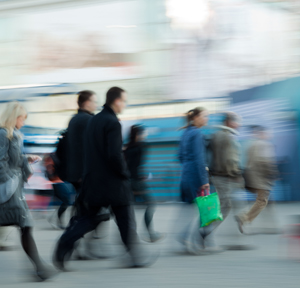 The latest senior moves in wealth management and legal services from across Europe.
REYL & Cie
REYL & Cie has named Thomas Fontaine, head of the firm's entrepreneur and family office services business, as partner. He joins other partners François Reyl, Pasha Bakhtiar, Nicolas Duchêne, Christian Fringhian and Lorenzo Rocco di Torrepadula at the bank in Geneva. In a second change, Michael Welti has been appointed deputy head of wealth management.
Fontaine, an attorney and PhD in law, has a strong background in corporate law, project finance and asset structuring. He joined REYL in 2011 as head of the legal and transactions business and also directs family office services for high net worths at the Swiss firm.
The group said Fontaine will continue to expand the entrepreneur and family offices activities as a primary entry point to all of the bank's business lines. In his new role as wealth management deputy also in charge of the Zurich branch, Welti will report to partner Lorenzo Rocco di Torrepadula.
Credit Suisse
Christine Graeff has been named as group head of corporate communications and deputy global head of human resources at Credit Suisse. She will be joining from the European Central Bank, where she has been director general of communications since 2013.
The Swiss bank said that Graeff will play a critical role in aligning the bank's strategy with best-in-class client orientation. She will report to board chair Urs Rohner and CEO Thomas Gottstein on the communications side, and to human resources global head Antoinette Poschung in her HR capacity.
Speaking about her appointment, which starts on 1 January 2021, Rohner and Gottstein said: "She is an internationally recognised expert with an excellent track record. She brings sound experience and credibility with our stakeholders, which will be essential as we relentlessly pursue our strategy of being a global leader in wealth management with strong Investment banking capabilities."
Graeff has also been a managing partner at communications firm Brunswick, where she set up its German business; and before that was at London PR firm Burson-Marsteller.