Company Profiles
Barclays Private Bank Optimistic Over European Presence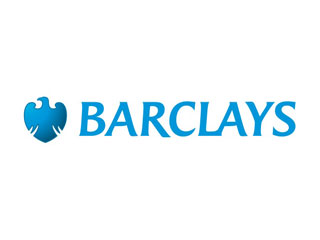 The UK-listed bank discussed three important jurisdictions for its operations: Ireland, Switzerland and Monaco. Different in a number of key respects, they form part of a European strategy that it continues to build.
Two recent hires by Barclays' private banking arm in Monaco and Ireland form part of the UK-listed firm's strategy for keeping a competitive edge in testing times.
As reported on 5 June, Olivier Franceschelli is head of private banking in Monaco and Alan Werlau is head of investments for Barclays in Ireland. Monaco, Ireland and Switzerland are important European hubs for Barclays' private banking industry, Jean-Christophe Gerard, one of the bank's senior executives, told this news service recently. Gerard is chief executive of Barclays Monaco and head of Private Bank Europe, Monaco and Switzerland.
More than 400 people work at Barclays Private Bank's European businesses.
Gerard set out how the Switzerland, Monaco and Ireland businesses fit into the overall bank strategy.
"I'm fully convinced that Switzerland remains centrally important around private banking. Switzerland has enormous political, legal and economic stability….there will always be a demand for quality and its services," he said. "Switzerland has a strong domestic market which is challenging and has strong names".
The country is also an important hub for clients from Latin America, the Middle East, East Europe, Israel parts of Asia and Africa.
"The much-touted end of Swiss private banking has not happened but there has been some consolidation, however," he said. Official figures bear him out. According to the Swiss Bankers' Association, there were 248 Switzerland-regulated banks at the end of 2018. That number has fallen from more than 300 a decade before. To stay competitive and relevant in a country with negative interest rates, rising compliance costs and tech challengers is tough. In Gerard's case, he thinks Barclays' qualities enable it to continue providing a solid business in the Alpine state.
"We think we [Barclays] bring something interesting in Switzerland. We're part of a larger group, with a large investment bank." Such capabilities appeal to family offices, for example, he said.
As for Monaco, Gerard likes to point out that Barclays has been present in the principality since 1922 and it was the first international bank to arrive there and is the only remaining British one in Monaco. There are 35 banks registered in Monaco which manage €120-130 billion of wealth between them. (In terms of AuM, Barclays is the fourth-largest in the jurisdiction.)
Lots of family offices are coming to Monaco and need support, Gerard said, adding that Barclays' Anglo-Saxon brand, long heritage in Monaco, international scope and size are appealing to people wishing to do business via Monaco. Barclays Private Bank is able to handle complex, cross-border wealth and asset structuring/planning matters for European clients. (Barclays is up against local players such as CMB, which this news service interviewed a few months ago.)
Ireland base
The third country in question, Ireland, has become increasingly important. Part of Barclays' assets were transferred to Dublin from London to keep serving clients within the European Union through its existing licensed EU-based bank subsidiary. This helps to cover clients based in the EEA (European Economic Area) from an entity also based in the EEA on financial services. The entity operating from Dublin is called Barclays Europe.
"The private bank is part of this… we cover domestic European clients out of Dublin. We have a strong team able to deliver services from Dublin and help the likes of Spanish, French, German and other families," Gerard said.
Gerard said Barclays expects to strengthen its Dublin team in coming months. Alan Werlau, who has recently joined the private bank as head of investments for Barclays Europe, has held senior posts at companies like J&E Davy, Tema Advisors and UBS.
"Going forward, we plan to expand our EEA coverage from Dublin by recruiting bankers covering the continent, in particular EEA countries where Barclays has a strong footprint," Gerard said.
Gerard has worked in the private banking and wider financial sector for more than three decades. He worked in investment banking for a decade and more, based in Paris and Hong Kong. His present role puts him at the head of Barclays' private bank in Europe (his colleague Lisa Francis is head of the PB for the UK and the Crown Dependencies.)
Gerard said he brings a strong investment banking and management background to his current position. During his entire career, he has worked and led teams in many cities: Paris, Hong Kong, Singapore, New York, Miami, London, Geneva, Zurich, Sao Paulo, Mexico, to name a few.
"Being part of a universal British bank allows us to bring the full capabilities of the Barclays Group to our UHNWIs and Family Office clients in Monaco, Geneva, Zurich or Dublin. Its diversified business model, as well as its strong Investment Bank, allows us to deliver a very wide panel of services to all clients globally," he said. "We think that as an institution we have critical mass."
"Private banking can be a buffer [for the rest of the business] in difficult times," he said, noting that this part of the business isn't capital intensive and provides a relatively sticky source of revenue. "Clients are definitely more and more selective about who they want to bank with."