People Moves
Who's Moving Where In Wealth Management? - Morgan Lewis, Rothschild & Co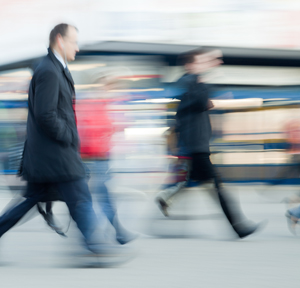 The latest senior moves in wealth management and legal services in the UK and Europe.
Rothschild & Co
Angelika Gifford has resigned from Rothschild & Co's supervisory board due to the demand of other work commitments and has been replaced by Véronique Weill, the Paris-based bank said yesterday.
Weill spent more than 20 years at JP Morgan, where she held various positions including global head of operations for investment banking and global head of IT and operations for asset management and private banking, Rothschild & Co said.
In June 2006, she joined the AXA Group as chief executive of AXA Business Services and head of operational excellence. Before her departure in 2017, she also held executive supervisory positions in the global asset management business and was chairwoman of the board of directors of various subsidiaries in Italy and Spain, as well as group chief operating officer and a member of the management committee of the AXA group. In 2017, she joined Publicis Group as general manager in charge of M&A, Re:Sources, IT, real estate and insurance, a position she has held since then.
Since 2016, she has been an independent member of the board of directors of Valeo and of several of its committees. Weill graduated from the Institut d'études politiques of Paris (IEP) and from the University of Paris – la Sorbonne (with a degree in literature).
Morgan Lewis
Morgan Lewis, the international law firm, has added a four-lawyer team resident in London with private investment funds experience.
The team, which arrives from another global law firm, includes partners Oliver Rochman and Rob Mailer and two associates.
Rochman advises sponsors and investors on private investment funds, in particular, private equity funds, private debt funds, funds of funds, and venture capital funds. His experience includes counselling clients on management matters, carried interest arrangements, and co-investment schemes. He also has significant experience in innovative fund restructuring, secondary transactions, and co-investments.
Mailer concentrates on private investment fund formation and fundraising, representing managers and investors across a wide range of strategies, including growth, venture capital, infrastructure, debt, and buy-out.
His particular focus is on clients investing in new technologies such as artificial intelligence and fintech, and he has substantial experience advising teams on spin outs, the establishment of new fund management companies, and defaulting investor and other ongoing and end-of-life funds issues.
The firm operates from offices across the US, Asia, Europe, and the Middle East. Its lawyers advise funds, managers, financial services firms, and institutional investors on formation, investment, transactional, regulatory, and compliance.
Morgan Lewis recently welcomed partner Donald Waack, a financial services partner resident in Washington, DC, and earlier added a diverse team of investment management, tax, and corporate lawyers in Abu Dhabi and Washington, DC.