People Moves
VP Bank Bulks Up In Singapore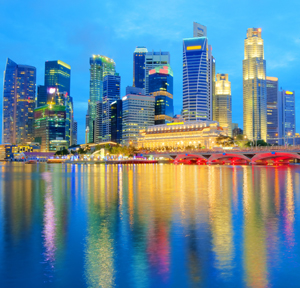 The bank is building out its wealth management across Asia-Pacific, and has added a team of five people, including front-office figures, in Singapore.
VP Bank, the Liechtenstein-based private bank, has added five front-office hires in Singapore, including three relationship managers.

Sean Chee, who has joined as a business development manager for the intermediaries team, previously worked for Credit Suisse, Citigroup and Julius Baer in Singapore.

Christopher Shi and Howard Wang work in the private banking team as senior relationship managers covering the Southeast Asian region. In the past two decades, Shi worked in the wealth management industry for the likes of UOB, ANZ and Julius Baer. Wang joined VP Bank from HSBC Private Bank earlier this year, where he spent the last 19 years managing the fortunes of the Southeast Asian wealthy.

In the last six months, the bank has added a total of 11 front office hires, including seven senior relationship managers to its stable.

"Asia is an important growth market for wealth management. VP Bank continues to grow our presence in Asia with a strong pool of talents and I look forward to them contributing significantly to support our Asia aspirations," Bruno Morel, CEO of VP Bank Ltd Singapore Branch, said.

Last July Liechtenstein's VP Bank embarked on a joint wealth management platform in Hong Kong with Hywin Wealth Management (China), pitched at onshore and offshore service offerings. The move continued a pattern of Asian partnerships with European banks, particularly banks in Switzerland.

In 2017 Hywin Capital (UK), part of Hywin Financial Holding Group, bought Azure Wealth, a UK-based wealth management house.
At the end of March VP Bank warned that it would adjust one of its loan portfolio holdings by about SFr20 million ($20.9 million) because of the virus pandemic. The bank said that followimg stress tests done in recent days on outstanding loans it did not need to put more money aside.