Strategy
Falcon's Swiss Private Banking Adventure Runs Out Of Road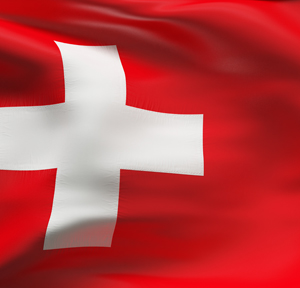 Falcon said that talks to shift client relationships to another Swiss Private Bank and exit private banking activities in 2021 are under way. There has been considerable speculation on Falcon's position in recent weeks.
Falcon Private yesterday said that it was in advanced talks to move its client portfolio and front-office staff to another private bank, and cease activities during next year.
The announcement comes a few days after a media report said that FINMA, the Swiss regulator, might strip the controversy-hit Falcon Private Bank of its bank licence in the Alpine state. (FINMA declined to comment to this publication at the time of that report).
A FINMA spokesperson told WealthBriefing today: "We are in close contact with the bank, as is usual in such situations. A bank in dismissal status must still comply with the regulatory requirements until it is definitively dismissed from supervision."
The private bank – which is owned by Abu Dhabi state fund Mubadala Investment Company – has struggled to find its feet in Switzerland after it was kicked out of Singapore by the local regulator about four years ago. The Monetary Authority of Singapore said that it had found significant AML control shortcomings connected to transactions linked to the scandal-hit Malaysian fund 1MDB. Another Swiss bank, BSI (now part of EFG International), also lost its Singaporean licence.
Falcon has pushed into areas such as digital currencies in recent years via Switzerland. With the banking sector already being squeezed by negative official interest rates and rising compliance costs, consolidation pressures remain on the sector.
"Falcon continues to be subject to banking regulation and FINMA supervision including meeting its capital requirements. It will continue to provide banking services to its clients during this transition period," Falcon said in a statement.
"After a far-reaching restructuring and a complete repositioning three years ago, the bank has made encouraging progress in various areas and has also set new standards, for example in the area of digital assets. However, following a strategic review, the board of directors and the executive committee of Falcon Private Bank have agreed with its shareholder to transfer its client relationships to another Swiss bank and to cease the bank's private banking activities."
"The exit from private banking activities will be a controlled and orderly process and performed in a socially responsible manner in close cooperation with the shareholder. While the company in this context changed its purpose and is renamed Falcon Private Ltd, it will remain subject to banking regulation and FINMA supervision including meeting its capital requirements," it continued.
The identity of the private bank that Falcon is talking to was not disclosed.
The wind-down of Falcon's banking activities will be carried out during 2021, Falcon said.
The bank said that it said will continue to maintain its obligations towards its clients and stakeholders and offer staff a "fair social plan" after talking to affected employees.