Banking Crisis
Credit Suisse Plans Multi-Stage Move From Lockdown - Report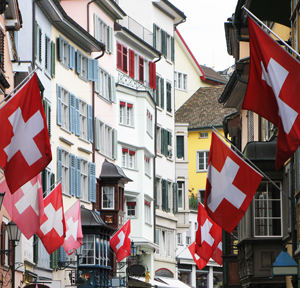 The report sheds light on the sort of approach that large banks in Switzerland - and possibly in other jurisdictions - are taking towards moving out of the suppression methods imposed to fight the coronavirus outbreak.
Credit Suisse is going to unwind its lockdown in four phases, shedding light on how banks are planning to adjust in coming weeks, according to a Bloomberg report.
The first phase will allow a very limited number of essential staff to return to offices, and phase two will see additional employees returning in alternating groups, the newswire said, citing an internal memo it has seen. In phase three, more people will return while the split model arrangement is still in place, while phase four will allow for a full return and resumption of all services.
WealthBriefing has contacted the bank about the report and may update in due course.
"We anticipate that in the first weeks and months, many of us will either continue to work from home or in split operations," the bank was quoted as saying.
(Editor's note: Banks and other wealth management organisations around the world have had to adapt rapidly, and anecdotal evidence and comments suggest that even when the pandemic subsides, working arrangements will not return to their old state. Even before COVID-19 struck, "remote working" was increasingly a feature of business life, although the virus has certainly accelerated it. We are talking to recruiters and other figures in the industry on how the global industry will change its HR and working practices in coming months. Please contact the team at tom.burroughes@wealthbriefing.com and jackie.bennion@clearviewpublishing.com)