Alt Investments
Go Physical: Precious Metals Boutique Educates Wealth Advisors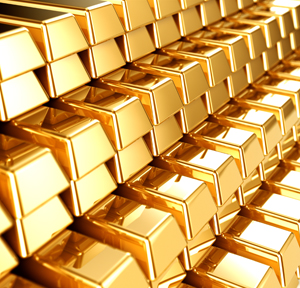 Proxies and the Real McCoy
What does he say to ETF holders? Rotbart replied by citing the case of a client holding a large amount of gold with a European bank: "Only upon instructing the bank to transport the gold to a private vault in Asia, the family learnt that they were holding a position in the bank's gold and did not own their own allocated gold. They had to close their position with the bank and purchase physical gold with the proceeds."
A lot of what Rotbart's firm does is to educate clients on why holding physical gold is less daunting than might appear. (To some extent the glamour, or mystery, surrounding this metal, inflated in literature or films, doesn't help.)
The firm seeks to make buying/selling and holding gold as easy as trading into a liquid security, he said. J Rotbart & Co earns commissions on transactions and also for storage and transportation. It does not charge for its advice.
"What many people may not understand is that gold transactions will not involve shipping gold around but putting a different label on it in a vault. Most trading is done by inter-vault transactions," he said.
With a background in logistics – a sector very much in the public eye amid global supply chain disruptions - Rotbart is a bit different from some of the investment banking "rocket scientists" one often finds in parts of the financial services sector. Rotbart was previously the general manager of Hong Kong based Malca-Amit Precious Metals (MAPM), the gold and silver bullion procurement and bespoke services subsidiary of the logistics group, Malca-Amit Global. He studied law (LLB) and marketing (MBA) at the Hebrew University of Jerusalem's special program for outstanding students.
Rotbart joined the Malca-Amit Group in 2010 and was appointed head of business development for the group's flagship vault in the Singapore Freeport. In 2013, he was asked to move to Malca-Amit Global's head office in Hong Kong to set up and manage the new Malca-Amit Precious Metals venture.
He is based in Hong Kong, and has had a close look at the some of the financial flows prompted by the political unrest in that Asian jurisdiction.
About five per cent of gold holdings in Hong Hong have shifted to Singapore in recent months amid the recent political protests; some has moved to Switzerland. "There's not much new appetite to store assets in Hong Kong," he said.
The recent coronavirus emergency has also encouraged some shifting of assets out of Asia. "It had been going the other way a few years ago," he continued.
Developments such as the opening in 2012 of the Singapore Freeport has been important for that jurisdiction's market. One of the consequences was that people could bring their gold closer to home in Asia.
Challenges and education
For people interested in gold, it is not always easy to find people who know about physical gold and where to access it. There are some banks that can do this, but this can be difficult and expensive. This is also a challenge in Asia, North America and Europe, Rotbart said.
In the Middle East, the local market and its infrastructure appears more gold-friendly. Banks operating under Shariah law are a good example of those that are more comfortable and helpful with this commodity.
The recent Blockpass partnership is another turn in Rotbart's drive to make physical gold and other precious metals a more straightforward area for HNW individuals and advisors to operate in. Given recent events, it is unlikely that business in Rotbart's area will be dull.