People Moves
Former UBS, BoA Merrill Lynch Senior Figures Proposed For Julius Baer Roles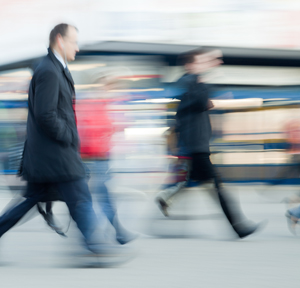 One of the proposed boardroom members worked at UBS for 32 years in Hong Kong, working in a number of top-flight wealth roles. The other was a senior figure at Bank of America Merrill Lynch.
A long-standing senior UBS figure is being proposed for a boardroom slot at Julius Baer, due to be voted on at the Swiss lender's 16 April annual meeting.
The board of directors is proposing Kathryn Shih as a new independent board member; it has also proposed Christian Meissner for a seat on the board.
The move follows Paul Man Yiu Chow's decision not to stand for re-election at the AGM because he will shortly reach the age limit for Julius Baer board members, and also forms part of the long-term succession planning. All other current members of the Board of Directors will stand for re-election. Meissner will immediately take up his mandate after the election, while Shih will take up her mandate on 1 September, Julius Baer said.
A UK citizen, Shih spent 32 years of her career in the financial industry at UBS in Hong Kong. In her last position, she was president of Asia-Pacific and member of the group executive board at UBS, before she retired at the end of 2018. She headed wealth management in Asia-Pacific of the Swiss bank for 14 years. She is a member of the Hong Kong University of Science and Technology Business School Advisory Board and Temasek Fellow of the Wealth Management Institute in Singapore.
Meissner, an Austrian citizen, worked at Bank of America Merrill Lynch from July 2010 to February 2019, where he was most recently head of global corporate and investment banking. He has more than 30 years of experience, mainly in investment banking, and has worked in various senior management roles for Nomura, Lehman Brothers Ltd International, and Goldman Sachs International.