Banking Crisis
Life After LIBOR: What Wealth Advisors Need To Know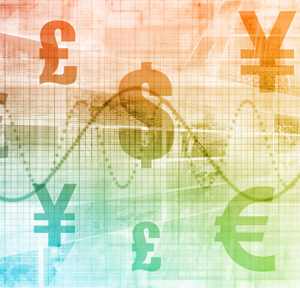 A benchmark that provided the anchor for financial products around the world, counted in trillions of dollars, is falling out of use following a major scandal and reforms to how market interest rates are set. A senior figure in the sphere talks about why this change matters to wealth managers and their clients.
One of those market terms that attracted unwanted attention in the past decade was LIBOR, which stands for London Interbank Offered Rate, the rate at which banks lend to one another. This benchmark was used to price mortgages, savings and many other financial products, including instruments such as derivatives. When LIBOR spiked in 2007 and 2008, when UK financial group Northern Rock folded, and when Bear Stearns got into trouble for example, it reminded people that this odd-sounding benchmark was closely watched by industry professionals.
However, a scandal around actions by bankers who rigged the LIBOR rate – sending in incorrect figures used to calculate its rate every day – not only prompted firms to fire miscreant bosses, but prompted regulators to look at alternatives to prevent such actions happening again. LIBOR is now fading away, and is due to be replaced in 2021.
To understand what is in store is Dr Richard Sandor, chairman and chief executive of the American Financial Exchange. He is well positioned to write about this topic, and he wants to explain why wealth managers in North America and elsewhere must understand what's going on. The editors are pleased to share these ideas; readers are invited to respond and can email tom.burroughes@wealthbriefing.com and jackie.bennion@clearviewpublishing.com The usual editorial disclaimers on the views of outside contributors apply.

It has been called the most important number in finance – the $800 trillion in derivatives, mortgages, credit card accounts, asset-backed securities and other financial instruments tied to the LIBOR interest rate benchmark. The Wall Street Journal and other financial news outlets are writing about the transition away from LIBOR, expected to take place in 2021. Financial advisors need to be knowledgeable about the implications for client portfolios and the range of assets that are pegged to LIBOR. Following is a primer on the transition.
Most financial professionals know what LIBOR is, but few financial experts know how it came to be the benchmark affecting trillions in loan obligations. It is a curious story. In 1969, a consortium of banks led by Manufacturers Hanover organised an $80 million syndicated loan for the Shah of Iran. It was a variable rate loan, and the lenders had to decide how to reset the rate as interest rates changed. They decided that they would call each other and each would say what he thought the rate should be. That is how LIBOR was born.
The system was formalised during the mid-1980s by the British Bankers Association, but it remained more or less unchanged until 2012, when a rate-fixing scandal cast a pall on LIBOR.
Now it is likely that LIBOR will be phased out, or at least downgraded, in importance. It will become one of several benchmark interest rates in 2021, when the UK's Financial Conduct Authority stops requiring banks to submit the daily rates used to calculate the benchmark. Banks, asset managers, corporations and other players in the global financing market have three years to transition from LIBOR to one or more of the multiple alternative benchmark rates now found on several exchanges.
Practitioners need to become familiar with the alternative new benchmarks and determine which best conform to their needs. Of particular concern are the roughly $4 trillion in LIBOR-linked loans whose contractual language enables lenders to renegotiate their terms if the base rate changes.
It is important to recognise that these changes don't happen overnight. We are six years into the transition process and, in my experience, broad-based adoption of new tools and technology can take a decade or more. For instance, I started working on interest financial futures in 1969. We launched the first futures six years later, and it took a decade, and the Volcker tightening of the late 1970s, for them to take off.
There is still time for bankers and asset managers to prepare but there is also much work to be done on loan transition documentation. It is critical that financial players pay very close attention and start reviewing their documents if they haven't done so already.