People Moves
Julius Baer's Thailand JV Names New Chief Executive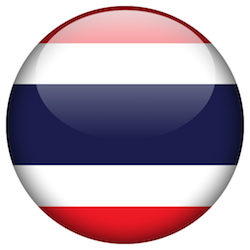 The previous CEO had left the bank late last year. Julius Baer's JV with Siam Commercial Bank is part of a move by such Western lenders to work with local players and tap into growing wealth in Southeast Asia.
SCB Julius Baer, the wealth management joint venture between Siam Commercial Bank and Julius Baer, has appointed Lalitphat Toranavikrai as new CEO to replace Jiralawan Tangitvet who had left late last year after being in the post for seven months.
Toranavikrai is taking up the role with immediate effect. Prior to this, she was head of the Private Banking and FIRST Division at SCB. She has been with SCB for 12 years, Julius Baer said in a statement yesterday.
Since joining SCB in 2008, Toranavikrai has had various senior management roles covering the wealth management business. Prior to that, she was a senior banker at RBS Coutts in Singapore and deputy head of Corporate and Investment Banking at BNP Paribas Thailand.
"She brings with her very strong domestic knowledge and extensive experience which will be vital as we continue our ambitious plans to grow and develop the Thai wealth management business for the joint venture," Arthid Nanthawithaya, chief executive and chairman of the executive committee, Siam Commercial Bank, and chairman of the board of directors, SCB-Julius Baer Securities Co, said.
Julius Baer has stated that Asia is its second home market. It has pushed into the Thai sector - as also highlighted by a wealth report it published in the summer - and other firms have similarly stepped up operations in the Southeast Asian country. There has also been a well-publicised battle for talent in the Asian wealth management space, with banks such as Julius Baer seeing their share of entrants and departures.
At the global level, Julius Baer in July 2019 named a new chief executive, Philipp Rickenbacher, who took up the post on 1 September. He succeeded Bernhard Hodler, who had been in the post since 2017 after taking up the role in the wake of the departure of Boris Collardi that year. (Collardi went across to Pictet, which has been vigorously recruiting private bankers in a number of markets, including Asia.)
Among recent Thailand developments with other firms, DBS Bank has partnered with its Thailand securities business to double wealth assets under management in the country to S$8 billion ($5.82 billion) by 2023, another sign of firms chasing high net worth clients in this region. The bank also intends to double its headcount in Thailand. The partnership brought together DBS Bank and DBS Vickers Securities (Thailand).
There are more than 122,000 HNW individuals in Thailand (as of 2017), almost equal to the number in Singapore. Thai wealth assets under management grew at a compound annual growth rate of 12.7 per cent between 2010 and 2017. This fact has not gone unnoticed: In early March, Liechtenstein-based LGT created a Thai business, called LGT Securities (Thailand) Limited. Some firms have been in the country for some time, such as Credit Suisse, which recently named a new Thailand CEO. Thailand's overall wealth market is estimated to be around $300 billion, with a rapidly growing population of high net worth individuals of approximately 30,000, according to the Boston Consulting Group Global Wealth Report 2017. Thailand also operates a form of what are dubbed "golden visas" for HNW individuals. (See a recent article here.)