Summary Of Executive Moves In Global Wealth Management - November 2019
Editorial Staff, 15 January 2020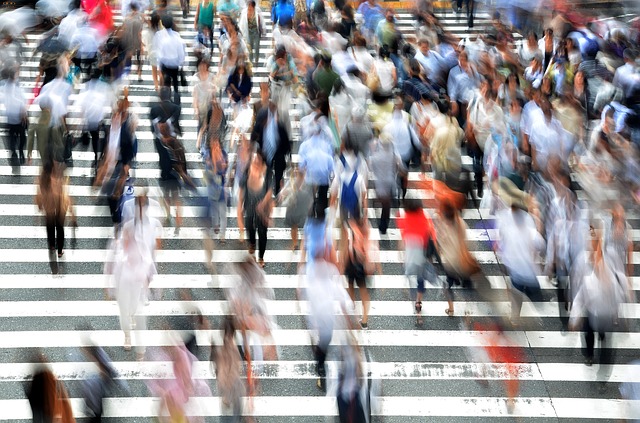 Here is a summary of moves from major regions covered by this publication during November 2019.
International (covering UK, rest of Europe, Middle East, other. Asia and Americas segments are below.)
Taking on the day-to-day running of Quilter Investors, Dean Bowden was promoted to managing director. He reports to CEO Paul Simpson, who also assumed the role of director of investments, managing a team of 15.

Bowden joined Old Mutual-owned Skandia Group in 2007, and has held a number of senior posts during several business consolidations. In 2015 he became Old Mutual's proposition and commercial director, before becoming chief commercial officer at Quilter Investors. Simpson joined Old Mutual in 2006 and became CEO of its multi-asset wealth business in September 2017. Old Mutual rebranded under the Quilter label last year.

GAM Holding said Matthew Beesley had decided to leave the firm. He joined GAM in 2017 and last year he was appointed to join its group management board. Beesley restructured the team at GAM, a process put in place after the Tim Haywood, who had managed the Absolute Return Bond Fund business, was suspended in 2018 amid claims of misconduct (he was subsequently dismissed).
Danske Bank appointed Frans Woelders as group chief operating officer, responsible for group services and information technology.

Vistra added three personnel at director level to its compliance team. Stephen Costello joined as regional compliance director for Americas & Caribbean; Salima Fajal assumed the same position for Europe; as did Nico Van Bockstal for India, Middle East and Africa. They report to the group's chief compliance officer Tanya Scott-Tomlin.

Deutsche Bank Wealth Management added to its Middle East and Africa team with two senior hires in Dubai. Based in the Dubai International Financial Centre, Hamza Hamza joined from Standard Chartered Private Bank as an investment manager. He has more than 15 years of experience in commodity brokerage, investment management and advising Gulf and South Asian clients in the Middle East and the UK. Naushair Malli also joined as a client advisor and is experienced in advising ultra-high net worth clients, in investment and asset management - experience gained while at Julius Baer and Barclays, among others. Another MEA team joiner, focusing on Saudi Arabia, was Omar Abdullah Abouzeid. He joined the bank from Credit Suisse and is based in the DIFC. He has a 14-year track record of servicing clients in the Middle East as an investment and relationship manager.

Saranac Partners' private office has appointed Alexis Weber as a private markets specialist. He is joining the group's private capital team from Citibank, where he was head of the EMEA private markets Investment team. He has a 16-year track record in private equity working at LGT Capital Partners, Boston Consulting Group, 3i Group and in the investment banking division at Credit Suisse.

Mercer, the pensions advisory giant, named Steve Sands to lead its UK financial planning business. Sands is in charge of stepping up the integration of its financial planning teams and "setting strategic direction" at the firm. A 25-year veteran of financial planning, Sands joined from Standard Life and reports to Benoit Hudon, Mercer's UK wealth leader.

Deutsche Bank Wealth Management said Achal Aroura had been hired an MD and group head based in Dubai. Aroura worked in the financial industry for over 20 years, working primarily in the UAE and India. He was previously a senior client advisor and group head Middle East and Africa for the non-resident Indian business at Julius Baer. In his new role, Aroura reports to Amrit Singh, head of wealth management for GSA.

For onshore India, the firm hired Mayank Khemka as head of discretionary portfolio management and chief investment officer for wealth management in India. Based in Mumbai, Khemka reports to Atinkumar Saha, head of WM India, and Christian Nolting, global head of DPM and WM CIO. He has over 25 years of experience in Indian capital markets, having joined from Credit Suisse where he spent nine years as head of investment management, India, managing discretionary portfolios across asset classes.

The bank appointed Akshay Prasad as head of investment management for GSA, moving from his original role as head of capital markets for emerging markets. Prasad is based in Singapore, reporting to Amrit Singh and Bobby Abraham, regional head of Institutional wealth partners (IWP) in emerging markets.

Edmond de Rothschild added two bond specialists to its asset allocation and sovereign debt investment team. Nicolas Leprince and Julien Tisserand joined Edmond de Rothschild asset management's bond platform under manager Michaël Nizard. Leprince joined from BNP Paribas in France, where he led the fixed income team, with a focus on sovereign debt, high yield and emerging debt in a 12-year career at the French private bank. Tisserand joined from JP Morgan Asset Management, where he was a global fixed income fund manager in London, with a primary focus on sovereign debt.

Geneva Management Group appointed two wealth managers, Kerstin Engler and Timm Reutter, to join its business in Zurich. The pair took on the role of senior relationship managers. They joined from UBS Wealth Management where they built the ultra-high net worth team covering Sub Saharan Africa over the past six years.

Klingman & Associates, a US wealth management house based in New York, recruited Michell McKinnon as an advisor. McKinnon previously spent her entire career at another New York City-based registered investment advisor.

SANNE, which provides alternative asset and corporate administration services, appointed a new director, Marla Hollick, to support its real estate offering. Based in Jersey, Hollick works with SANNE's real estate team to expand the division's service offering. She has experience of leading teams to provide accounting and reporting services to funds and multi-jurisdictional structures investing into alternative assets, with a focus on real estate.

Global fund and services provider JTC appointed former EY and PwC partner Erika Schraner to join its board as an independent non-executive director. A dual Swiss-US national, Schraner has strengths in commercial development, M&A and technology. She began at IBM in Silicon Valley and worked for global cybersecurity firm Symantec. She has held senior posts at Ernst & Young, also in Silicon Valley, where she was a partner and led its transaction services business for the Americas; and until last year was a partner at PwC in London.

Impax Asset Management's founder and chief executive Ian Simm joined the board of the Institutional Investors Group on Climate Change. The IIGCC announced his appointment along with four other sustainability business leaders at its AGM in London yesterday. New board members joining Simm from across European asset management circles included Jelle van der Giessen from NN Group; Roelfien Kuijpers from DWS: Karlijn van Lierop from Dutch group MN; and Udo Riese from Allianz Investment Management SE.

Mirabaud, the Swiss private bank, appointed Alain Baron, responsible for the Middle East and North Africa wealth management markets, to the status of limited partner. Baron joined Etienne d'Arenberg and Thiago Frazao as limited partners, respectively responsible for the UK and the Latin America wealth management markets.

Sarah Soar became CEO designate at Hawksmoor Investment Management, replacing founder John Crowley, who launched the business in 2008. He is continuing as a director and remains a major shareholder. Soar previously worked at fellow UK investment firm JM Finn, where she was head of investment management. Prior to that, she held a number of senior posts at Brewin Dolphin and became its first female board member. Active in the industry, Soar is on the board at PIMFA and chairs its nomination committee. She also sits on the Council of the Institute of Directors chairing its governance review group.

GAM Investments brought in BlackRock veteran Steve Rafferty as its chief operating officer. Rafferty joined after spending 16 years at BlackRock, most recently as global COO for the asset giant's $2 trillion fixed income division. Reporting to Sanderson, he is in charge of overseeing GAM's day-to-day global business.

Swiss-based trusts and fiduciary services group Accuro appointed Jonathan McKay to join the board of Accuro Trust (Switzerland) SA and Mustafa Hussain to the board of Accuro Holdings UK. McKay is client services director at the firm and Hussain is private office legal counsel.

Bank of Singapore appointed Hani Al Nabulsi as head of global investor and family office business in its branch in the Dubai International Financial Centre. Al Nabulsi, who previously worked at Credit Suisse, reports to Kirit Chauhan, head of the DIFC branch for the Singapore-based bank.

The chief investment officer at Close Brothers Asset Management, Nancy Curtin, left the firm after a decade in the post to seek new challenges. CBAM decided to change its structure after discussions with Curtin.