M and A
EFG International Squashes Julius Baer Takeover Speculation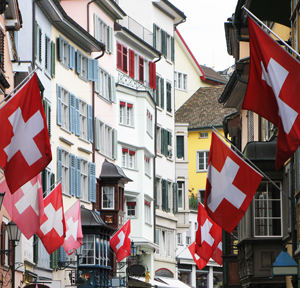 The Switzerland-listed wealth management firm dismissed talk that the Alpine state's third-largest bank was planning to take it over. The speculation has happened at a time when the country's highly fragmented market is considered ripe for consolidation.
EFG International has squashed media reports that fellow Swiss bank Julius Baer is about to buy it.
Rumours have been circulating that Zurich-listed Julius Baer, which like EFG operates in regions such as Asia as well as in Europe, was considering a bid for the firm.
"EFG International and its principal shareholder, EFG Bank European Financial Group, dismiss speculation regarding an alleged acquisition of EFG International by Julius Baer," it said in a statement. "Multiple recent media articles on this topic are false, unfounded and misleading. No transaction discussions are taking place between EFG Bank European Financial Group and Julius Baer."
At a time when Swiss banks are battling with the impact of negative Swiss interest rates and pressures to obtain economies of scale in an increasingly regulated market, speculation continues that some firms might hook up via an M&A.
EFG International has been bedding in its acquisition of Swiss private bank BSI. A few days ago, Malaysia's multi-billion dollar corruption scandal took another turn after a Swiss court said that a regulator's estimate of gains made by BSI via certain transactions was "incomprehensible".
EFG International said the ruling will not materially affect its earnings. BSI lost its Singapore banking licence in 2016 after the Monetary Authority of Singapore punished it, and fellow Swiss bank Falcon Private Bank, for serious anti-money laundering control failings. On 23 May 2016, FINMA, the Swiss regulator, estimated that the generated illegal profits made by BSI were around SFr95 million and confiscated this sum. The Federal Administrative Court, based in St Gallen, this week ruled that FINMA was overly harsh and partly upheld BSI's appeal.