People Moves
Who's Moving Where In Wealth Management? - EdenTree, HSBC Private Banking, Others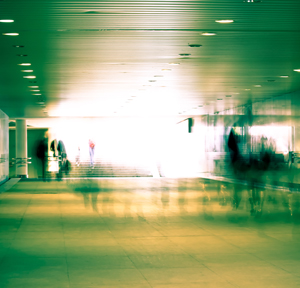 The latest senior moves in wealth management from across Europe and the UK.
EdenTree Investment Management
Responsible investment specialist EdenTree Investment Management has named Adrian Judge to head wholesale and retail distribution to meet accelerated demand from allocators, advisors and investors for sustainable options, the firm said yesterday.
Judge, who joined the sales team in 2011 and has spent 25 years in wealth management, will be in charge of growing assets under management across wholesale and retail markets, including working with UK financial advisors, wealth managers, fund-of-funds, platforms, banks and ratings agencies.
HSBC Private Banking
Based in London, HSBC Private Banking has appointed Gavin Rankin as regional head of investment services & product solutions for EMEA. A wealth management veteran of Citibank, UBS and Goldman Sachs, Rankin will manage teams providing investment counselling, discretionary portfolio management, trading, and family governance services across the region, the private bank announced.
Most recently, Rankin was head of managed investments for Europe, the Middle East and Africa at Citi Private Bank, where he led a team of product specialists and the distribution of discretionary and advisory portfolios, mutual funds, hedge funds, private equity and real estate across the region.
Chris Allen, HSBC regional head of EMEA at the private bank, said Rankin brings a "deep understanding" of private investors' needs. His "passion for managing and building large teams will be invaluable as we seek to grow our wealth management business in the EMEA region".
Rothschild
Rothschild & Co Wealth Management has appointed Sophie Kilvert as a director in its wealth arm, based in London.
Kilvert has more than 15 years' experience working with high net worth individuals and their families, as well as corporate and charity clients. She joins from Seven Investment Management, where she was a private client manager, having joined in 2004. Before this, she worked for a firm of solicitors after graduating with an MA in politics, philosophy & economics from Oxford University in 2000.