Real Estate
M&G Fund Suspension Is Another Liquidity Risk Red Flag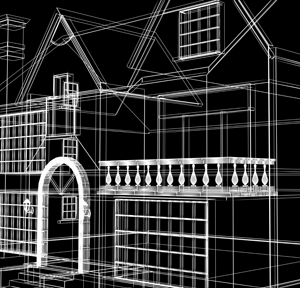 M&G has had to temporarily suspend a property fund before in order to stem rapid exits, and also because of Brexit. The wealth industry has been reminded of liquidity/investment mismatches with a string of problems in recent months. The developments are also prompting regulators to take a closer look, possibly leading to new rules over the sector.
The UK's funds sector has been jolted again by the decision this week by UK-based M&G Investments to temporarily halt dealing in the shares of the M&G Property Portfolio and its feeder fund following heavy withdrawals. The move, conducted amid Brexit-driven worries, underlines the problems that open-ended funds can encounter. It also happened at a time when the sector is still digesting the saga of fallen star manager Neil Woodford.
The M&G fund managed assets of £2.54 billion ($3.34 billion) as at 31 October. Separately, the Prudential UK Property fund also suspended redemptions.
The UK fund management firm said that it was recently hit by "unusually high and sustained outflows" from the M&G Property Portfolio, coinciding with uncertainties about when or whether the UK leaves the European Union and about structural changes in the UK retail property market.
"Given these circumstances, we have now reached a point where M&G believes it will best protect the interests of the funds' customers by applying a temporary suspension in dealing," the firm said in a statement this week.
Halting dealing in such a fund is not new: M&G took a similar step in the aftermath of the June 2016 referendum result. Other firms also halted redemptions.
Such a move also adds to concerns about the fund management market after the closure, and eventual liquidation, of the LF Woodford UK Equity Income fund, earlier this year. That saga highlighted worries about a mismatch between investor demands for access to their money and illiquid investments.
"In recent months, continued Brexit-related uncertainty and ongoing structural shifts in the UK retail sector have prompted unusually high outflows from our property fund for retail investors. Given that these circumstances and deteriorating market conditions have significantly impacted our ability to sell commercial property, we have temporarily suspended dealing in the interests of protecting our customers," Scott Osborne, investment analyst at Brown Shipley, said.
"As a reminder, we removed all open ended property funds from the third party fund investable list 18 months ago (original email attached) and recommended switching to closed ended vehicles which benefit from permanent capital and thus will not be forced to sell assets (at depressed valuations) in order to fund redemptions. We have been here before… The fundamental lack of liquidity in physical property assets has been a persistent problem for the open ended fund sector and has necessitated the use of large cash balances (negatively impacting the yield and creating a performance drag) and/or imposed wide bid-offer spreads on investors," Osborne said.
"The mismatch between open ended funds and underlying assets has also been in focus for the regulator following the mismanagement of liquidity on the LF Woodford UK Equity Income fund. Rest assured… Liquidity is something that we always take into account when selecting any third party fund for addition to an investable list," he said.
M&G said the affected funds will still be actively managed in suspension, but in recognition of customers' temporary inability to access their investment, M&G is waiving 30 per cent of its annual charge, which will end when the funds resume dealing.
"In accordance with the fund's strategy, the suspension will allow the fund managers time to raise cash levels to pay redemptions, whilst ensuring that asset sales are achieved at market prices and investors in the fund are safeguarded. In all other aspects, the fund will continue to operate as normal throughout the suspension and customers will continue to receive income payments," it said, adding that the Financial Conduct Authority has been informed.
The sector as a whole faces serious questions, advisors said.
"This suspension could send shockwaves through the sector and have a domino effect on the remainder of the funds. There is over £15 billion invested in direct property funds available to individual investors, but so far only one group is affected, as the Prudential fund has links with the suspended M&G fund and is therefore directly impacted by its suspension," Adrian Lowcock, head of personal investing at investment platform Willis Owen, said.
"However, this is a sector which cannot cope with large withdrawals in a short space of time, and contagion risk is very real. It is yet another reason for investors to very closely consider what investment vehicles they use to access property – for most it simply shouldn't be in open-ended vehicles," he said.