Philanthropy
The Giving Season: A Walk Through Philanthropy - ABN AMRO Mees Pierson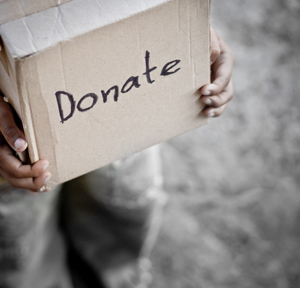 In what ways can private banks, wealth managers and other advisors to HNW individuals use philanthropy expertise and support as a business differentiator?
Philanthropy matters to many HNWIs and we know from experience that HNWIs struggle with philanthropy. If a trusted bank, wealth manager of advisor can also help clients with their philanthropic questions, then the firm really has a USP that further unburdens clients. Besides, philanthropy promotes cross selling within a firm. In our meetings clients often engage in personal conversations and we get a good understanding of their interest and needs. This allows us to introduce other specialists as impact investing professionals or estate planners.
We have seen that philanthropy sometimes does not shield a client from reputational problems and that giving money to "good causes" can sometimes backfire. How should philanthropy sit alongside the work of protecting clients' reputations?
We do not recognise this. The way this question is phrased makes it look as though philanthropy should or is intended to shield people from reputational damage, which is not the case in our practices.
Some jurisdictions – such as France and Germany – tend to make certain causes more a concern of the state than private philanthropy. However, there is still philanthropic and private giving in parts of Europe and elsewhere. Which markets which might have been a bit overlooked deserve more attention?
The philanthropic domain is an excellent site to spark innovation, to draw attention to issues or to overlooked or neglected causes in society, to allow citizens to participate in and contribute to social solutions. It is hard to say which 'markets'/causes deserve more attention. The research project [called 80.000 hours] conducts research on the most pressing global issues humanity is facing and is going to face in the coming decades. They list includes, amongst others, climate change, bio-industry, biosecurity, artificial intelligence and global health as causes which are both pressing (will have a big impact on humanity) and are still not funded enough. In the Dutch context, we see that research and education receive the least donations (Giving in the Netherlands).
There's quite a "toolbox" today for giving: Donor Advised Funds in the UK and US, private foundations, trusts of various kinds, etc. Depending on whether one is in a common law or civil law centre, certain structures work better than others. Do you see any trends in structures becoming more, less popular, and why?
Over the past 10 years, the number of charitable organisations has increased a lot in the Netherlands. There are now approximately 43,000 registered charitable entities. In our work we noticed more clients being interested in setting up a foundation. A foundation is a suitable vehicle if one wants to exercise more control over grant-making or for philanthropists to engage their beloved ones in philanthropy. If a foundation is not preferred or suitable, clients often choose to set up a donor-advised fund at an organisation. This fund allows them to influence the allocation of their donation, making their gift more concrete. With a donor-advised fund, donors can often also make tailor-made arrangements with charities.
We have to talk about tax. Tax breaks can motivate some giving – where do you see tax changes posing a threat or creating opportunities in certain countries?
We do not see tax as being a reason/a motive for giving but for some people it may be an extra incentive.