People Moves
Who's Moving Where In Wealth Management? - Quilter, GAM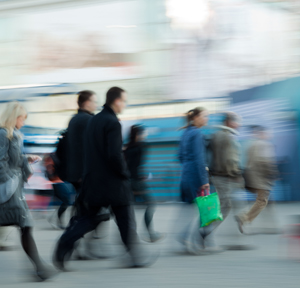 The latest moves in wealth management from across Europe and the UK.
Quilter Investors
Taking on the day-to-day running of Quilter Investors, Dean Bowden has been promoted to managing director. He will stay reporting to CEO Paul Simpson, who is also to assume the role of director of investments, managing a team of 15, the group announced yesterday.
Bowden joined Old Mutual-owned Skandia Group in 2007, and has held a number of senior posts during several business consolidations. In 2015 he became Old Mutual's proposition and commercial director, before becoming chief commercial officer at Quilter Investors.
Similarly, Simpson joined Old Mutual in 2006 and became CEO of its multi-asset wealth business in September 2017. Old Mutual rebranded under the Quilter label last year.
Simpson called the past year "one to remember" for the group, with Bowden "at the heart" of operations. "He has also been instrumental in establishing the multi-asset arm of Quilter as a standalone business and bringing new products to market that genuinely serve customers' needs," Simpson said.
In the UK and internationally Quilter manages around £20 billion for clients.
GAM
GAM Holding, the Zurich-listed investment house, said today that Matthew Beesley has decided to leave the firm. He joined GAM in 2017 and last year he was appointed to its group management board.

Beesley has been restructuring the team at GAM, a process put in place after the Tim Haywood, who had managed the Absolute Return Bond Fund business, was suspended last year amid claims of misconduct (he was subsequently dismissed). Clients withdrew billions of funds.
"Due to Matt's work successfully restructuring the team, his role as group head of investments will not be replaced. His business management duties will be assumed by the respective heads of the two investment groups: Systematic and Solutions (includes Private Client); and Discretionary. His [Beesley's] responsibilities for front office controls and trading will fall under the remit of Steve Rafferty, Group COO. Matt will continue to work over the coming months to ensure a smooth transition of his responsibilities," GAM said in a statement today.

Beesley did not manage any client money at GAM so his departure will not have any impact on the investment management of its funds or mandates.