Reports
Julius Baer's AuM Grows, Won't Meet Medium-Term Net New Money Target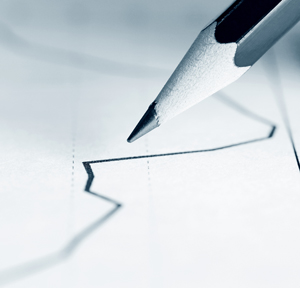 The bank said it logged "solid" inflows but outflows from its Italian fund business Kairos affected results, and will not meet its medium-term net new money growth rate this year.
Julius Baer yesterday reported that its assets under management had reached SFr422 billion ($426 billion) at the end of October, a 10 per cent gain since January, driven by net new money inflows, although a higher Swiss franc/euro exchange rate created a headwind.
The Zurich-listed firm said there were "solid inflows" across its wealth operations (driven by strong contributions from clients domiciled in Asia, Europe and the Middle East), partly offset by ongoing outflows from Kairos, its Italian subsidiary.
"As a result, the annualised net new money growth rate for the first ten months of 2019 was slightly less than 3 per cent, compared to 4.5 per cent in full year 2018 and 3.2 per cent in the first half of 2019. It is therefore unlikely that the Group will achieve its medium-term target this year," the bank said in its statement.
The lender said there were also some client exits that happened "in the context of the ongoing client documentation review project" that is scheduled to finish at the end of 2019.
"With our cost efficiency moving towards the targeted level and gross margins proving to be resilient in a challenging environment, our operating performance and capital generation remain robust. Asset gathering saw solid momentum in our core markets, although it was partly offset by anticipated temporary headwinds and disappointing outflows from Kairos funds," Philipp Rickenbacher, chief executive of Julius Baer, said.

Julius Baer said that its gross margin in the July to October 2019 period fell "moderately" from the first half of 2019. As a result, the overall gross margin in the first ten months of 2019 was just above 82 basis points, versus 85.5 bps for full year 2018 and 83.2 bps in the first half of 2019.
Over the first ten months of 2019, Julius Baer logged an adjusted cost/income ratio of just over 70 per cent, from 70.6 per cent for full year 2018 and 71.0 per cent in the first half of 2019.
Kairos woes
After a number of years of "strong growth", Julius Baer's Italian asset and wealth management subsidiary Kairos underperformed in its funds in 2018, also experiencing some management exits this year, mainly in the last four months.
As announced on 30 August 2019, Julius Baer completed its strategic review of Kairos, concluding that it made most sense to align its operations with Kairos more tightly.
Based on the new business plan, further outflows in the last four months, and the unaudited management accounts, Julius Baer announced today that the goodwill on its investment in Kairos will be "partially impaired". This will lead to a non-cash charge of €90 million ($99.7 million) to be reflected in Julius Baer's 2019 financial results. The goodwill impairment charge will not be tax-deductible, it said.
At the end of October, AuM of Kairos stood at SFr8.4 billion, falling from SFr11.8 billion at the end of last year. Kairos has continued to operate profitably in the first ten months of 2019, at a gross margin that improved from 2018, it added.