People Moves
Who's Moving Where In Wealth Management? EFG, Bedford Row Capital, Others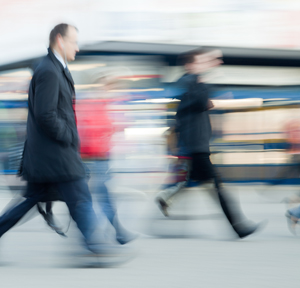 The latest moves in wealth management from across Europe.
EFG
EFG Bank has nominated banking veteran Peter Fanconi as its new chair and Amy Yip, recently appointed chair of EFG's Asia Pacific advisory board, as a new member of its board of directors. Both appointments are subject to shareholder approval at the Zurich lender's April 2020 AGM.
Fanconi's nomination follows current chair John Williamson's decision to stand down after 18 years at the bank, including tenures as CEO of EFG International and vice chair and later chair of the board. The group said that Williamson plans to continue supporting the firm as a strategic advisor.
Fanconi currently serves as chair of the supervisory board of both Blue Orchard Finance and Graubündner Kantonalbank. He stepped down from a board role at Deutsche Bank (Switzerland) AG last month. Between 2013 and 2015, Fanconi was BlueOrchard's CEO, and before that was CEO of private banking at Vontobel. A Swiss national, he has also spent time in Switzerland as a managing partner in the corporate finance division of PwC. Fanconi holds a Master in Law from the University of Zurich and is a Swiss citizen.
Asia regional specialist Yip currently sits on the board at Fidelity International, Deutsche Börse, Temenos and Prudential. Since 2011, she has also been a founding partner of RAYS Capital Partners. She previously served as CEO of DBS Bank in Hong Kong after working as executive director of reserves management at the Hong Kong Monetary Authority.
Bedford Row Capital
Bedford Row Capital has launched a new business arm that is dedicated to marketing and capital raising. The development follows the appointment of Rikki Nicholls as head of global development. Nicholls will head the new division, based in Dubai, United Arab Emirates.
Rikki Nicholls brings 30 years' experience across both UK and international financial markets, having worked in banking, financial advisory, wealth platforms and business consultancy.
The London-based firm has also launched an online portal which provides accessibility to the latest product information, documentation and management information.
DWS
DWS Group, which oversees EUR 752 billion in client money, has appointed Kevin White and Simon Wallace as global co-heads of alternatives research and strategy, reporting to Pierre Cherki, head of alternatives and co-head of the investment group.
The men replace Mark Roberts, who is moving into academia, DWS told this publication when asked about the matter.
"Kevin and Simon have been working closely with the team on key global initiatives on behalf of our clients in their regional leadership positions for several years and are well-positioned to step into their new roles," Cherki said.
White, who is based in New York, has been with the firm since 2015. Based in London, Wallace joined the firm in 2011. He has been head of research for Europe in alternatives.