"Flextensions" And Elections - Fund Managers React
Jackie Bennion, Deputy Editor, 30 October 2019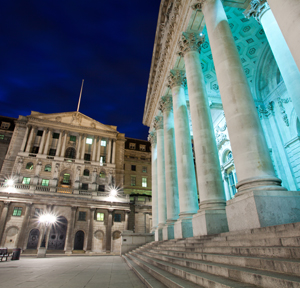 With extra time being given for Brexit and a pre-Christmas election, or "Brexmas" now on the cards, some investor reactions.
Nigel Green, CEO and founder of deVere Group
"This is a critical stage in the slow-moving, damaging, tortuous Brexit saga. Expect the pound and UK financial assets to be increasingly volatile in the run-up to the general election, given the wide-ranging set of outcomes. The most detrimental of these outcomes for sterling, UK financial assets and the wider British economy, include another hung parliament or a victory for Jeremy Corbyn's Labour party.
"Boris Johnson's intention to secure a majority within the House of Commons is by no means guaranteed. The Brexit Party will use the fact that Mr Johnson did not deliver Brexit by 31 October - something on which he staked his whole premiership. The Remain vote could also be split between Labour, the Lib Dems, the Greens and the SNP.
"Political fragmentation on this scale has never happened before in the UK. Therefore, a hung parliament looks like an alarming possibility, meaning there could be no majority to quickly and smoothly resolve the Brexit chaos. Should grinding deadlock continue, the UK economy would still haemorrhage investment and confidence. The fallout of Brexit has cost the UK three and a half years of lost opportunity and many, many tens of billions of pounds. This would only intensify with another hung parliament.
"Meanwhile Jeremy Corbyn's Labour party will campaign on the most radical, left-wing manifesto in more than a generation. Should he win this election, his anti free-market policies - such as the re-nationalisation of industries from utilities to railways to postal services, and the forcing of companies to give 10 per cent of their shares to staff - plus his high-tax policies, including a possible wealth tax, will spook the financial markets, hit long-term sustainable growth of the British economy, put more pressure on UK financial assets, and lead to a significant sell-off of the pound."
Jenny Tooth OBE, CEO of the UK Business Angels Association
"As negotiations continue to drag on and eat into the transition period, which was put in place to help business prepare for the imminent loss of EU support, we are at risk of running out of time to plan and make changes. Funding for SMEs in the regions has been somewhat forgotten about recently. This will subsequently impact regional SMEs more than larger businesses that can take the hit, or areas such as London or the Golden Triangle which receive the majority of domestic investment.
The potential loss of investment from the continent including the European Regional Development Fund, Horizon 2020 and the Jeremie fund could create a huge investment gap in the UK. This is concerning not only for the loss of EU money, but the risk that Government support for finance to replace this EU funding may take time to have an impact on the ground."

Tim Graf, head of macro strategy, EMEA at State Street Global Markets
"Today's widely anticipated Brexit extension formalises the legal basis of delay but is more significant in its shifting focus towards a general election. While the UK does have the option of exiting the EU earlier than the 31 January 2020 deadline, it is more likely the political class will spend this time electioneering, with markets now on poll watch. FX options now imply the highest future uncertainty to be two months from now, in line with the expected timing of a vote. With most polls showing sizable leads, if not yet a clear majority, for the Conservatives, sterling's recent honeymoon may soon come to an end."
Helal Miah, investment research analyst at the Share Centre
"The general election is a mixed blessing for investors, partly because it is intertwined with the eventual Brexit outcome. While the polls suggest a Conservative win, which is traditionally good for the UK economy and stock market, the fear is a Conservative/Boris Jonson government could still end up with a no deal scenario after the transition period in just over twelve months if no free trade deal can be arranged, prolonging the uncertainty.
"However, assuming Johnson agrees to avoid a no-deal scenario after the transition period, we see UK-focused companies potentially bouncing back. This would include the UK housebuilder and construction sectors, which have both suffered from a lack of consumer confidence. We see certain engineering companies that have a focus of serving UK businesses bouncing back. Travel and leisure should also see a return of confidence. Confidence in many UK industries will translate across to more demand for investments, therefore increasing demand for loans from the UK big banks, Lloyds, RBS and Barclays.
"A Labour government is traditionally not as business or markets friendly and a Corbyn government will certainly worry the markets. The utility sector will come under more pressure regarding price controls and the possibility of nationalisation without adequate compensation for investors. Corporate greed and executive pay will come under renewed focus as well as more banker bashing.
"Financial institutions will therefore not welcome a Labour government. It has not been speculated yet but we may also see stricter rules and reduced freedoms for gambling companies, thereby limiting their opportunities for profits.
"While a Labour government is traditionally not welcomed by the markets, businesses will have more assurances that a no-deal at the end of 2020 will be avoided and therefore offer more immediate certainties than a Conservative government. There is also a growing perception in the markets that we have been unnecessarily worried over a Conservative hard Brexit and a Labour anti-business government, and that neither of these outcomes will be as adverse as feared."