Legal
Credit Suisse's COO Resigns Over Spying Operation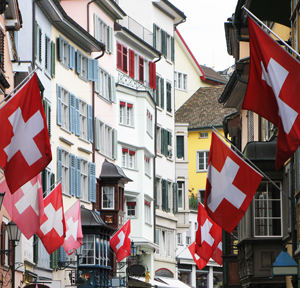 The normally staid world of Swiss banking has been rocked by the affair, in which a former senior banker was spied on after he left to join UBS.
The chief operating officer at Credit Suisse, Pierre-Olivier Bouée, has resigned after an investigation found that he had ordered former colleague Iqbal Khan – who had left to join UBS – to be put under observation. The bank exonerated chief executive Tidjane Thiam from blame for the scandal, which the bank admitted has severely hit its reputation.
Khan, who was appointed by UBS in August, was followed by detectives trying to prove whether he had attempted to poach ex-Credit Suisse colleagues to join him. Khan, who was on leave before he was due to join UBS as co-head of wealth management on 1 October, was followed by unidentified men while driving his car with his wife last week. He eventually noticed that he was being followed and took pictures of his pursuers, which led to a physical confrontation in broad daylight in downtown Zurich when the men tried to take away his mobile phone, reports in the Swiss media said.
Credit Suisse hired the firm Homburger, attorneys-at-law, to investigate the issue. It found that when UBS hired Khan, Bouée ordered the Credit Suisse head of Global Security Services to start an observation on Khan, the Swiss bank said in a statement today.
"During the Homburger investigation, the COO said that he alone, in order to protect the interests of the bank, decided to initiate the observation of Iqbal Khan, and that he did not discuss it with Credit Suisse's chief executive officer [Tidjane Thiam], any other member of Credit Suisse's executive board, the chairman of the board of directors of Credit Suisse or the chairman of its audit committee," the statement said.