Compliance
ABN Amro Hit By Dutch ML Probe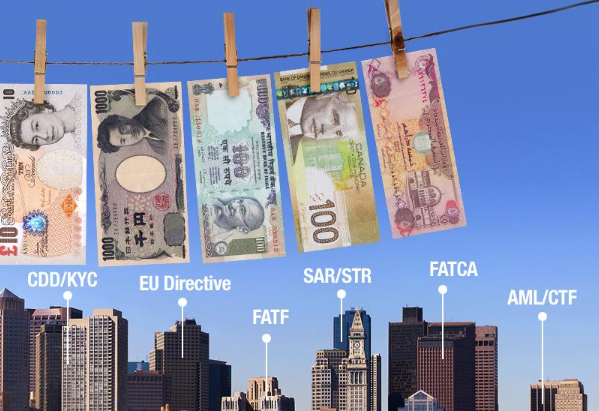 European prosecutors turn up pressure on money laundering with the state Dutch bank facing a fresh probe.
Dutch bank ABN Amro confirmed on Thursday that it is under investigation for suspected money laundering. It said it "will cooperate fully with the investigation."
The probe by Dutch authorities has been bubbling for several months as prosecutors across Europe ramp up the pressure on banks that are failing to monitor and report illegal transactions in their accounts. The continent has been hit with a string of money laundering cases in recent months; these have involved Swiss, Dutch, German, and Danish banks, on a by no means exhaustive list. This week saw Deutsche Bank's Frankfurt headquarters raided by German authorities in connection with Danish bank Danske's well documented troubles at its Estonia branch. The branch is suspected of moving around €200 billion in illicit funds from former Soviet states between 2007 and 2015.
ABN Amro warned last month that it could be facing penalties after the Dutch central bank made known that it had ordered a review of ABN's retail clients in the Netherlands for possible money laundering or other criminal activities.
The authorities have accused the state-owned bank, the country's third largest, of being too slow to report suspicious transactions or not reporting them at all over a lengthy period, in what has become a familiar pattern of lax oversight by banks to curtail dirty money.
Dutch banks in particular have come under renewed pressure since the government introduced its Money-Laundering Plan of Action to specifically crack down on the problem at a national level.
"Amro's failings to prevent money laundering over a long period of time highlights a systemic problem within the banking sector," Bambos Tsiattalou, partner at criminal and civil litigation firm Stokoe Partnership Solicitors, said.
"Such organisations must adopt a more risk-based approach towards anti-money laundering, in particular how they conduct due diligence."
The news of the probe sent ABN shares down by around 9 per cent on Thursday. The worry for European banks is that investigations might become linked to US activity where money laundering fines are generally far more punitive.
As European prosecutors ratchet up procedings, five Dutch banks, including ING which faced heavy fines for ML last year, have mooted to create a separate organisation to jointly monitor banking activity (running to around 10 billion transactions a year between them) as a better way of spotting rogue activity. This mirrors similar actions taken by Nordic banks earlier this year as they put forward a collective response to clean up illicit flows.
In the case of ABN Amro, ING, Rabobank, Triodos Bank and Volksbank, the five Dutch banks are ready to work together under Transaction Monitoring Nederland to monitor activity more effectively.
Kees van Dijkhuizen, ABN's chief executive, who is stepping down at the the end of his term next April, said: "Preventing money-laundering and terrorist financing is one of our top priorities. I'm very pleased that we're taking the first step, together with the other banks, towards potentially setting up an organisation to monitor payment transactions. This is a key development in protecting the integrity of the Dutch financial system."
These widening scandals have prompted policymakers in Brussels to call for tougher AML controls, while legislators have also criticised "golden visa" programmes operated in some member states as potentially aiding money laundering.