WM Market Reports
How UHNW Individuals Use, Invest In Private Aviation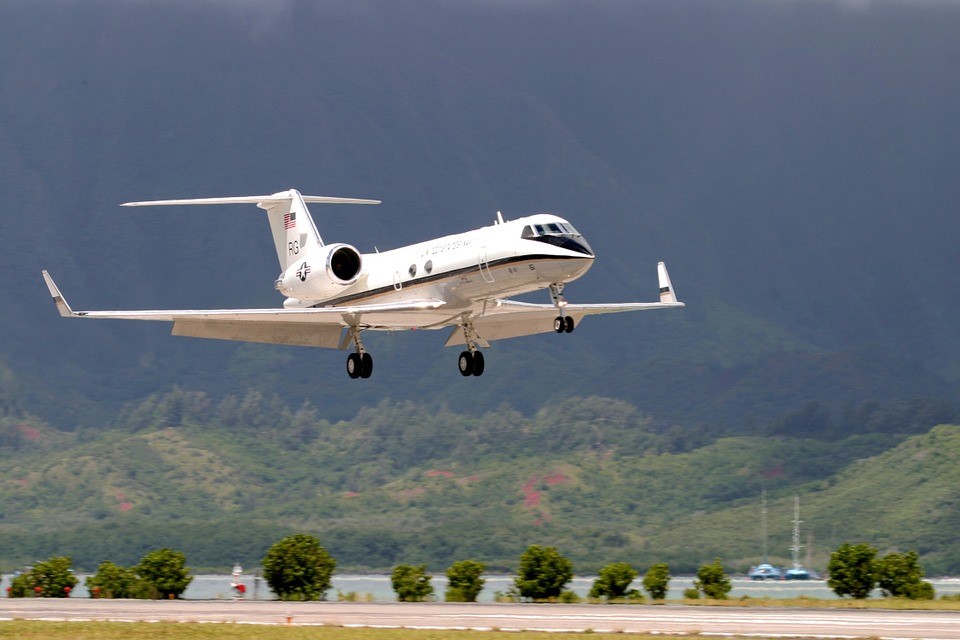 Whether using them for travel or investing, family offices and ultra-HNW individuals have plenty of reason to examine the private aviation market, practitioners say.
The business of owning a private jet continues to thrive even though cost and complexity can sometimes test the even wealthiest family offices and ultra-high net worth individuals. On the other side of the runway, so to speak, people can make money as investors in planes - if they know the risks.
Private jet travel is, if one follows the mainstream media and glossy magazines, all about conspicuous consumption or a backdrop in a Hollywood movie. James Bond film villains own them. Business executives and rock stars use them. (Some, like Iron Maiden's Bruce Dickinson, even fly them.) Recently, the Duke and Duchess of Sussex, aka Prince Harry and Meghan, got headlines they'd prefer not to have had for flying on private jets (while proclaiming their commitment to the environment).
Rising affluence is propelling the trend. The past two decades, even allowing for the financial storm of 2008, have seen a rise in the number of ultra-HNW individuals, although 2018's stock market falls dented total HNW wealth somewhat. Assuming such progress continues, Jetcraft, the jet broker, predicts private jet sales from 2019-2014 to rise 60 per cent in the US, 18 per cent in Europe and 13 per cent in Asia. Jetcraft also forecasts that there will be 11,765 pre-owned transactions over the next five years, equating to $61 billion in value, and 3,444 new deliveries, representing $90.5 billion. By 2023 it is expected that industry value will reach nearly $30 billion per year. The planes are also getting bigger, both in pre-owned and new unit deliveries - highlighting that the average retirement age of a business aircraft is 32 years.
"The economy has been good for a while and has been good for business jets also," Patrick Hansen, CEO of Luxaviation Group, a private aviation operator based in Luxembourg, told this publication. "We see growth in Asia, stagnation in Europe and Africa and decreases in the Middle East."
The firm operates more than 260 jets and helicopters across the world through its managed fleet. It operates globally across Africa, Asia-Pacific, the Caribbean, Europe, Latin America and the Middle East, under the regulatory umbrella of 15 air operator's certificates (AOCs).
"In the US, there has been growth in private jet ownership for the last three years," Hansen continued, referring to some recent tax changes that have benefited the aviation market. If there is an area of disappointment, Hansen said, it is China. "The fleets in China have not grown. Maybe one issue is that it is difficult to get money out of the country [China]," he said. In the Middle East, geopolitical uncertainties have created a "headwind," he said.
In the US, under the old tax law before the Trump tax package of 2017, new aircraft were eligible for a bonus deduction of up to 50 per cent in the year of acquisition, followed by five or seven years of depreciation on the asset. Now, buyers may be able to write off the entire the cost of new or pre-owned aircraft in the first year of ownership.
Family offices
Family offices have been jet users in certain parts of the world, most notably the US. Citi Private Bank, for example, recently issued a white paper explaining to family offices how the sector is changing, pointing out issues such as difficulty in finding sufficient pilots. The business of handling the tax, registration, HR and related matters in private aviation around the world is complex.
There are a number of different ways to use private jets: fractional ownership, charter, direct ownership and membership programmes. They carry pros and cons in terms of cost, flexibility and access. Like all business sectors, they've been affected by internet-driven business models.
Hansen is sceptical about the case for fractional ownership, which has been in vogue at certain times. "You've the disadvantage of the other solutions – a high price but you don't own the assets. Around the world it's in decline, apart from possibly in the US," he said. "There's an increase in chartering within the small jets market," he said.
This is a busy market. Firms in the private aviation space include Netjets, one of the oldest, if not oldest, private jet company with about 700 aircraft worldwide (aircraft models include those from Cessna and Bombardier, for example); Paramount Business Jets; PrivateFly and Jettly.
Business or pleasure?
Luxaviation's Hansen does not see much of a clear pattern in whether people are increasingly using private air travel for private social reasons or for business. He also does not think that owners are motivated by making a profit on the aircraft themselves – they are a net cost and should be treated as such.
"People should never buy a jet because they think they can make money doing it," he said. "I see family offices owning private jets, not as an investment but a tool for business and for private life."
The firm operates more than 260 jets and helicopters across the world, through its managed fleet. Through its aircraft management offering, Luxaviation oversees all administrative and operational aspects of aircraft management on the owner's behalf. The client maintains the flexibility of ownership, but benefits fully from Luxaviation's administrative and financial control, and from the company's strict adherence to regulatory standards of aircraft maintenance and safety.
Making money up in the clouds
Family offices and other UHNW types can use jets for their travel needs – but what about making money out of aircraft? According to US-based Shearwater Aero Capital, a corporate aviation finance specialist, family offices provide a high percentage of the investors providing capital to the market. In fact, family offices' well-known interest in private credit and private equity means that they are natural investors in aviation-linked credit.
"Our research shows family offices are placing a greater focus on investing private debt, and we are certainly seeing this through our fundraising," Chris Miller, managing partner, Shearwater Aero Capital, said. "Family offices currently have around 10.7 per cent of their AuM in private debt, but our research shows that 32 per cent of family offices and wealth managers interviewed expect this to be over 12 per cent by 2022."
Shearwater Aero Capital said it has provided asset-based loans on aircraft worth over $100 million since the firm was launched in 2014. It says that as many as 3,500 older private jets around the world could struggle to secure new financing when their existing loans and leases expire. The company predicts that these jets could need as much as $10 billion in new financing. Mainstream lenders increasingly focus on new jets, which they think are less risky. (About 74 per cent of the world's private jets are 10 years old, or more.)
With aviation funding, the average loan to value ratio is, Shearwater said, about 65 per cent (less than the sum that applies for a typical residential mortgage, for example).
Private aviation, then, is both a cost and a potential source of investment return. No wonder that whether glamorous or not, it continues to fascinate.