Julius Baer Takes Aim At Portuguese Market
Jackie Bennion, Deputy Editor, 3 September 2019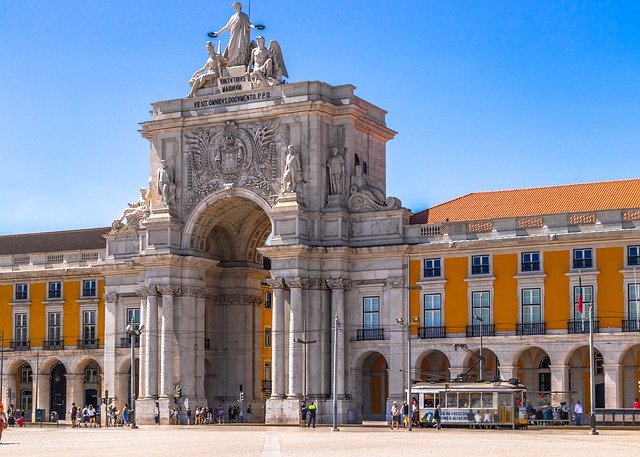 The private bank is expanding its European footprint with an entire team aimed at developing its market in Portugal, with many from Credit Suisse.
Julius Baer is adding 10 senior wealth managers to its division in Madrid to grow business in Portugal on a cross-border basis.
The new team will be under the rubric of market head for Portugal, José Maria do Cazal-Ribeiro, and domestic team head Gonçalo Maleitas Correia. Both have been recently hired to step up regional business and will report to Carlos Recoder, head of Western Europe for Julius Baer.
The Swiss private bank's focus on the region received a boost in April when it opened a new Barcelona office, and this week's string of hires for Portugal is the next "proof point" for "smarter market coverage", the bank said. In a call on Tuesday, the bank told WealthBriefing that the firm typically gives teams around three years to fully develop a new market and regional franchise, which Iberia would be for the bank. It said that it already has a team of about 60 on the ground in Spain to step up coverage.
Portugal has been climbing the ranks of desirable European jurisdictions for a number of years mainly by operating a highly competitive golden visa - or investment for residency - programme. It is also seen as politically and economically stable with good Diaspora ties to Brazil's emerging market strengths, and undeniably earning the caché of a lifestyle destination. In recent years Lisbon, in particular, has attracted A-list figures as semi-permanent residents, with Christian Louboutin and Madonna among them.
Eyeing a growing contingent of wealthy clients looking for property and lifestyle opportunities, the wealth manager has marked it as a strategic area for development.
"Julius Baer defines Portugal as a 'develop' market and is committed to investing in its growth," said Recoder. With the bank's enhanced proximity to private clients and a unique pure private bank offering, it is in a "strong position to capture local market share in Portugal and further develop its existing client base," he added.
The team will be lead by do Cazal-Ribeiro, who spent 14 years at Credit Suisse, where he built the Swiss rival's Portuguese franchise. Before that, he was in senior RM roles at Merrill Lynch International and Banco Espirito Santo. Maleitas Correia, who also joins from Credit Suisse where he was the Lisbon branch manager and market head for several years, will head the domestic business and. Before that, Correia worked for Edmond de Rothschild Europe private bank where he was in charge of legal affairs, compliance and business development.

New senior relationship managers include Gonçalo Pinto Basto, a Credit Suisse veteran, previously at Merrill Lynch; and Francisco Pimentel, also from Credit Suisse and a former RM at Barclays Bank. Both have extensive experience of developing business units "serving UHNWIs from Portugal," the bank said.

Additional team members include senior relationship managers Gonçalo Viana de Sousa, Luis Barata, and Salvador Roque de Pinho; investment consultant Luis Barreto Xavier; and assistant relationship managers Ana Maria Da Silva and Maria João Abreu.
Noting the added business momentum for the EU member state, this publication wrote in June about the arrival in Lisbon of Zurich-listed EFG International, which is planning to widen its southern Europe footprint. The firm said that it intends to roughly double the size of its Portugal team from eight over the next three years, and generate about SFr1.5 billion ($1.52 billion) of assets under management by 2022.