EFG Builds Portuguese Operation
Tom Burroughes, Group Editor , London , 26 June 2019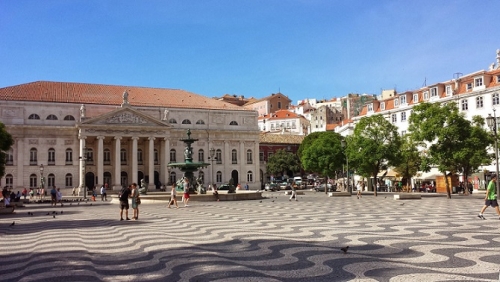 The firm wants to generate about SFr1.5 billion of AuM by 2022.
Zurich-listed EFG International is widening its southern Europe footprint by opening an office in Lisbon, Portugal. The office will be a branch of the firm's Luxembourg entity, EFG Bank (Luxembourg) SA.
Pedro Rego's appointment as the new head of EFG's Portugal branch will take effect from the official registration on 23 May this year, EFG said in a statement yesterday.
Following the granting of regulatory approvals, EFG expects to be fully operational by 1 September.
The firm said it intends to approximately double the size of its Portugal team from eight over the next three years. Additionally, EFG said it wants to generate about SFr1.5 billion of assets under management by 2022.

The move is an interesting one at a time when Portugal, a European Union state, has been operating what are nicknamed "golden visas" – residency/citizenship-by-investment schemes aimed at wealthy foreigners. The country has also recovered to some extent from the ravages of the 2008 financial crisis.

EFG said Rego, the Portugese head, has "extensive experience" in the financial sector and previously held several managerial positions at BNP Paribas and Credit Lyonnais Portugal. Since 2011, he has worked as an independent asset manager, managing financial,corporate and real estate assets. He holds a Master in Finance from the Lisbon School of Economics & Management and a degree in Economics from Universidade Lusíada de Lisboa.

Among recent developments, EFG International announced it is expanding services to include what it calls a "multi-custody platform" for external asset managers – aka independent asset managers - joining a trend of banks serving them in different regions. The platform is being built alongside AM-One, a subsidiary of Switzerland's Expersoft Systems, a software solutions firm for wealth and asset managers. The offering will be launched at the start of September this year.