Surveys
Swiss Government Trumpets Country's Positive Financial Image - Media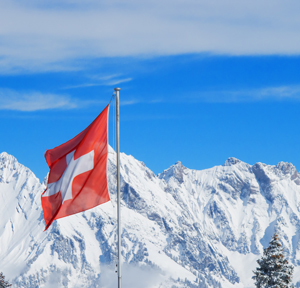 The promotional agency says the country's financial centre has a broadly positive image even though there have been some problems on its home turf in the past year.
A 19-nation study by Presence Suisse, a promotional wing of the Swiss foreign ministry, says the Alpine State's financial centre has a positive image, even though some prominent institutions caught unfavourable publicity, Swissinfo reported.
The reputation and quality of Swiss banks were rated as "good" to "very good" by most respondents in the international poll of 12,767 people. The ethics and responsibility of the Swiss banking sector are also well regarded, the publication quoted the organisation as saying.
"Contrary to what we sometimes fear in Switzerland, our financial centre enjoys a very good reputation abroad," ambassador Nicolas Bideau, head of Swiss Presence, was quoted as saying.
Swissinfo said the sector had a "rough year" in 2018, with scandals at banks such as Raiffeisen taking a toll. A year ago, Patrik Gisel, chief executive officer of the Raiffeisen bank, resigned from his position over criticism related to the bank's former boss Pierin Vincenz, who faced criminal proceedings for suspected corporate fraud. UBS, the country's biggest bank, has tangled with US and French authorities.
Switzerland has had the best overall results in terms of how its financial centre is perceived, however, when compared with Germany, Denmark, Sweden and the UK.
A report in September last year by the Z/Yen Group - The Global Financial Centres Index 24 - covering 100 centres, ranked Zurich at ninth spot, and Geneva at 27th. New York, London, Hong Kong and Singapore are first, second, third and fourth, respectively. The authors of the report said that Zurich was pushed up the ranks because of its perceived stability in contrast with problems for the UK over Brexit. (Given recent problems in Hong Kong concerning its relationship with mainland China, these rankings, and possibly those of Switzerland, may change further.)