Reports
GAM Holding Swings Into Net Loss; New CEO Named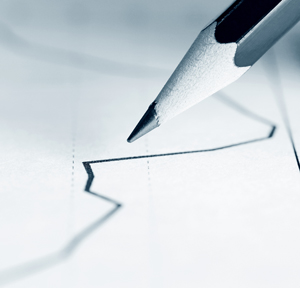 The firm is battling to recover from the liquidation of its scandal-hit Absolute Return Bond Fund business after the suspension and firing of its manager. It has named a new CEO and reported a net loss in H1.
GAM Holding, the Zurich-listed investment house hit by big outflows amid the suspension and later firing of a senior manager, slumped into a net loss for the first six months of this year, it reported today. It also named a new chief executive, Peter Sanderson, formerly of BlackRock, to be its new permanent chief executive.
The IFRS [International Financial Reporting Standards]-based net loss was SFr13.6 million ($13.7 million) compared with a net profit of SFr25.4 million in the same period last year, the firm said in a statement. This change mainly reflects the net underlying loss compared with profits in the same period last year, partly offset by an impairment charge in the first six months of 2018 relating to write-offs linked to its acquisition of Cantab investment management and client contracts (IMCCs). (GAM bought the UK-based Cantab Capital hedge fund manager two years ago.)
The net loss included a total of SFr12.5 million linked to costs related to the liquidation of its Absolute Return Bond Fund business and amortisation of its IMCCs from previously acquired businesses.
The firm has been battling to recover its fortunes since Tim Haywood, who had managed the ARBF business, was suspended amid claims of misconduct (he was subsequently dismissed). Clients have withdrawn billions of funds.
On an underlying basis, GAM Holding said pre-tax profit was SFR2.1 million in H1 2019 against SFr91.3 million a year earlier, as lower net management fees and commissions took their toll on results.
Management changes
In its management change announcement, the firm said that Sanderson's appointment takes effect from 1 September. David Jacob, a member of the board of directors and the current interim CEO, is appointed chairman taking effect from 1 October 2019. He succeeds Hugh Scott-Barrett who will remain a member of the board of directors until GAM's next annual general meeting.
Sanderson was most recently head of financial services for Europe, Middle East and Africa at BlackRock, and co-head of multi-asset investment solutions, and chief operating officer for BlackRock Solutions in EMEA.
Jacob has been acting group CEO since November 2018 after his predecessor Alex Friedman stood down.
"Today's announced leadership changes follow the successful completion of the ARBF liquidation and fully allow us to turn our attention to the future, while providing a seamless transition over the next couple of months. This is the right time for me to step down as chairman, in line with the board's longer-term succession plan, and it is with great confidence that I will hand over my role to David Jacob," Scott-Barrett said.