People Moves
Who's Moving Where In Wealth Management? - Quilter Cheviot, Wisdom Tree, Other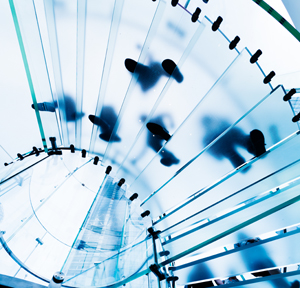 The latest moves in wealth management across Europe and the Middle East.
Quilter Cheviot
Quilter Cheviot, the UK wealth manager, has appointed two investment managers to support the upcoming opening of a new Leeds office. Andrew Wilson and Adam Baillie have both joined the business from Brooks Macdonald.

The office will be led by executive director, Fraser Wilkinson who is based in Quilter Cheviot's Liverpool office. Having joined the firm in 2011 as a founding member of Cheviot's northwest team, Wilkinson started his career at Yorkshire Bank's investment management unit which was subsequently sold to Tilney.

Wilson was previously head of Brooks Macdonald's York office, having opened the office in 2012. Baillie has 15 years' experience in the industry, having spent the last four with Brooks Macdonald in York; prior to that he worked at Investec and Rensburg Sheppards in Leeds.
Wisdom Tree
WisdomTree, an exchange-traded fund and exchange-traded product ("ETP") sponsor, has appointed Alexis Marinof as head of WisdomTree Europe, effective as of 1 August. The outgoing head of WisdomTree Europe, David Abner, is forming an independent consulting firm focused on the convergence between traditional and digital financial assets. The new business will count WisdomTree among its primary clients on key projects related to the ETP market.
Marinof has more than 20 years of experience in the asset management industry. He joined WisdomTree in July 2017 as head of European distribution and most recently served as chief operating officer, Europe. Prior to this, he was EMEA head of SPDR ETFs and managing director at State Street Global Advisors in London.
Marinof is now responsible for leading the next stage of WisdomTree's expansion in Europe. The firm set up its European business in 2014.
The Chartered Institute for Securities & Investment
The Chartered Institute for Securities & Investment has named Timothy Boles as president of its Isle of Man branch committee.
Boles has taken over from Paul Kneen, of Pacific Fund Systems Europe Ltd, who held the position for the previous two years.
Prior to becoming managing director of Simcocks Pensions Limited, which he set up with Simcocks Advocates Limited, Boles was Chairman of AKG Group in 2000. Preceding this, he worked in the City of London for over 10 years after his commission into the Blues and Royals in 1978.