People Moves
Change At The Top Of Credit Suisse's International Wealth Arm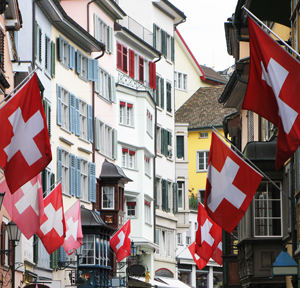 The departing head of the IWM business has been in post since the division was created in 2015 as part of restructuring that year under new leadership.
The chief executive of Credit Suisse International Wealth Management, Iqbal Khan, is leaving the firm after holding that post since 2015, the Swiss lender said yesterday. Philipp Wehle, chief financial Officer of IWM, is taking over and will become a member of the bank's executive board.
Khan joined Switzerland's second-largest bank in 2013 as CFO Private Banking & Wealth Management and was appointed to his final role and the executive board in 2015. Prior to this he was with Ernst & Young, Switzerland, in various positions, since 2011 as managing partner for assurance and advisory services - financial services, and a member of the Swiss management committee.
His departure comes more than three years after Credit Suisse CEO Tidjane Thiam started to restructure the bank.
"In 2015 we created International Wealth Management as a separate division for Credit Suisse and I identified Iqbal Khan as a great candidate for the job as CEO. Under his leadership, IWM has delivered strong financial results, while enhancing our client franchise and achieving industry-leading growth over the period," Thiam said.
Wehle joined Credit Suisse in 2005 and has been CFO of the IWM business since the business was founded in 2015. Prior to that, Wehle had senior management roles in finance and strategy in its Swiss business and International Private Banking. From 2011 until 2012, he was based in Singapore heading the private banking Asia-Pacific finance team.