People Moves
Summary Of Latest Moves In Global Wealth Management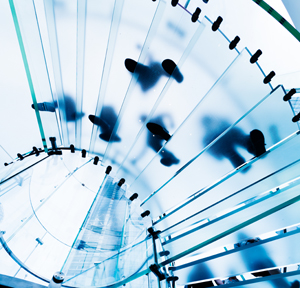 Asia-Pacific
April
Kimmis Pun, former head of private banking for VP Bank in Singapore, was named the new head of Greater China at EFG Bank in the city-state. She brings more than 35 years of experience from financial services to the role, and more than 20 years of this in the private banking sector. Ms Pun reports directly to Oliver Balmelli, deputy chief executive and head of private banking, EFG Bank, Singapore Branch. Prior to this, she had been at VP Bank from May 2018. Before that, she was managing director, Standard Chartered, from December 2015 to March 2018. She has also worked at BNP Paribas and UBS.
Hang Seng Bank appointed May Wong as head of communications and corporate sustainability. Wong took up the roles after Walter Cheung retired. Cheung continued to support the bank in an advisory capacity as senior advisor to chief executive.
Wong has worked in media and corporate communications in local and international organisations. She holds a bachelor of journalism degree from Carleton University in Ottawa, Canada and completed the International Executive Programme at INSEAD. She is also an Adjunct Assistant Professor in Strategic Corporate Communication at The Hong Kong Polytechnic University.
Loomis Sayles Investments Asia Pte, an affiliate of international firm Natixis Investment Managers, named Thu Ha Chow as a portfolio manager on Asia credit strategies. She took charge of the recently launched Asia Bond Plus strategy and is a senior credit strategist for the emerging markets debt team. Also in Singapore, Zhi Wei Feng and Jeremy Teng joined the firm as senior credit research analysts. Zhi Wei Feng focuses primarily on the Chinese corporate sector, including the property sector. Teng's coverage concentrates on Asian credits outside China.
Savills Investment Management, the global real estate investment manager with more than £16 billion ($20.72 billion) of assets under management, appointed Alex Jeffrey as its new chief executive, based in Singapore.
Pictet Asset Management, part of Geneva-based Pictet, appointed Junjie Watkins as its Asia head. Watkins, a managing director heading investment solutions in Asia for TCW, replaced Amy Cho. Cho was the former managing director and regional head of business development for Asia ex-Japan and general manager for Hong Kong and Taiwan at Pictet. Cho had been at Pictet for 12 years. She left in November 2018 to join Schroders as its CEO for Hong Kong business and head of intermediary clients for Asia-Pacific. PAM also appointed Heather Bao from TCW to join its institutional team. Bao is a senior vice president in investment solutions for Asia at TCW.
East Capital, the emerging and frontier markets specialist, appointed Hong Kong-based Karine Hirn as its chief sustainability officer. Hirn oversees the environmental, social and governance (ESG) and sustainability work in the East Capital Group. With 25 years of investment sector experience, Hirn was a founding partner of East Capital in 1997 in Stockholm. She is based in Hong Kong as chief executive of East Capital Asia and chairs East Capital entities in Luxembourg. She is a French trade counsellor, vice chairman of the Swedish Chamber of Commerce in Hong Kong and board member of the European Chamber of Commerce in Hong Kong.
BlackRock appointed investment and regulatory veteran Tang Xiaodong to head China operations. Tang oversees development and execution of the firm's long-term business strategy in China. He reports to Geraldine Buckingham, head of Asia-Pacific. Most recently, Tang was chief executive of the Hong Kong unit of GF Securities Co. Before that he was CEO of Beijing-based China Asset Management Company.
US-listed Northern Trust appointed Conlon Chen as head of operations for its global fund services business in Asia. Chen is responsible for Northern Trust's middle-office outsourcing solutions and fund administration business across the region. Chen, who has more than 25 years of experience in financial services, reports to Caroline Higgins, head of global funds services, Asia at Northern Trust. Prior to the new role, Chen was head of operations at Maples Fund Services, and has previously held various senior positions with responsibility for managing fund administration and fund trustee services at companies including Standard Chartered Bank, State Street Bank & Trust Company and RBC Investor & Treasury Services.
State Street, the US financial services group, appointed Francisco Aristeguieta as chief executive for its international business. He is based initially in Hong Kong. Aristeguieta reports to State Street president and CEO, Ron O'Hanley. Prior to this, Aristeguieta was at Citigroup as CEO of its Asia business. Before that, he served as head of Citigroup's business in Latin America and before that led its transaction services group in Latin America encompassing securities servicing, trade and cash management, and was vice chairman for Banco de Chile.
HSBC Private Banking appointed Chan Eng Chien, in the newly-created role of head of ultra-high net worth solutions for Southeast Asia. Chan Eng Chien joined HSBC from an international bank where he was most recently head of cross assets solutions, Southeast Asia and India, responsible for institutional and corporate clients. His prior experience includes originating strategic opportunities, private financing and providing bespoke product.
Independent financial services provider, Bibby Financial Services, changed its Hong Kong leadership team. Maria Chung joined the firm as managing director for Hong Kong and reports to the chief executive for Europe and Asia, Richard Carter. Chung has held senior posts with HSBC, Standard Chartered, RBS, Deutsche Bank, Santander and Mizuho Bank, creating a total career track record of more than 20 years.
Ostrum Asset Management, an affiliate of the international investment house Natixis, created a Singapore/Hong Kong-based team of experts to drive private debt management services. As part of this development, Ostrum hired Charles Regan as managing director, head of APAC Infrastructure Real Assets Private Debt, and named Alistair Ho as MD, head of co-lending for Asia-Pacific.
This move formed part of Ostrum's broader strategy to expand its global platform for this asset class, managed by Denis Prouteau, real asset private debt chief investment officer. This newly-created subsidiary provides investors with investment opportunities in the infrastructure real asset private debt space in Asia-Pacific.
HSBC Global Asset Management appointed Jean-Charles Bertrand and Joe Little as global co-chief investment officers of its multi-asset business. Little focuses mainly on the investment process, including economic and asset allocation research and investment strategy. Bertrand concentrates mainly on risk budgeting, portfolio construction and fulfilment. Both men report to Chris Cheetham, global chief investment officer of HSBC Global Asset Management.
Technology firm Two Sigma, which serves the data needs of businesses such as investment managers, appointed Kenny Lam as head of Asia Pacific and chief executive of the company's Hong Kong entity, Two Sigma Asia Pacific. Lam previously served as group president of Noah Holdings Limited, a wealth and asset management service provider in China. Prior to Noah, Lam was a global senior partner at McKinsey & Co based in Hong Kong, and he worked at the law firm Shearman & Sterling in New York and Hong Kong. He received his law degree from Oxford University and a BS in finance from the University of Pennsylvania's Wharton School.
Several senior UBS country team heads in Asia left the firm. Ya Ju Wu (current country team head in China International) retired after 23 years with the Swiss bank. Philip Mak (current CTH in Hong Kong's domestic business) also retired - he's also a veteran and was in the team for 25 years. Kenny Wai (current country team head for Kowloon) resigned. Wai Man Chiu took up his responsibilities.
MSIG, the general insurer catering to individuals and companies, appointed Craig Ellis as its new chief executive, replacing Michael Gourlay, who left to pursue his personal interests. Ellis has over 40 years of experience in the financial services industry, mainly in insurance covering general, life and health, and also in banking. Ellis held senior positions in Allianz, Old Mutual and Charles Monat Associates where he was CEO of the Singapore office, and most recently global head of product and solutions before joining MSIG.
Gourlay led MSIG Singapore for four years and has been with the group for over 40 years. Prior to leading MSIG Singapore, he was with the Singapore-based regional office, MSIG Asia as executive vice president, overseeing regional business development and underwriting in eight markets in Southeast Asia and Hong Kong.
Deutsche Bank named Pimolpa Suntichok as its new chief country officer for Thailand, filling a vacancy left when predecessor Phumchai Kambhato left the German lender last year. Suntichok reports to Werner Steinmueller in her country management capacity and to Sreenivasan Iyer for her FSG responsibilities. Suntichok was previously senior executive vice president serving as the head of commercial banking solutions at Siam Commericial Bank, the Thai commercial bank. She has over 20 years of experience in banking, having worked at Bangkok Bank, Jardine Fleming Thanakom Securities, Fitch Ratings (Thailand), and Standard Chartered Bank (Thailand). She joined SCB in 2008.
May
The Monetary Authority of Singapore re-appointed Lim Hng Kiang, special advisor, Ministry of Trade and Industry, to be a member and deputy chairman of its board. He serves for three years. Ong Ye Kung, Minister for Education, was re-appointed as member of the MAS Board for a further term of three years. Ravi Menon was re-appointed as a member of the MAS Board, and as MD of MAS, for a further term of two years.
EFG made six new senior management hires, all based in Hong Kong: Claudia Wong, private banking chief operating officer; Gerry Cheung, head of AML and financial crime compliance; Grace Ma, head of human resources; Kelvin Tan, head of independent asset managers; Raju Pusapati, head of FX Asia Pacific; and Sue Pang, head of operational risk control.
As the new private banking CEO, Claudia Wong reports to Richard Straus, head of private banking, Hong Kong. Wong is a 20-year finance operations veteran, who moved from Julius Baer, Hong Kong, where she was executive director of front office risk control.
Heading up AML and financial crime compliance, Gerry Cheung reports to compliance head Connie Hui. Before joining EFG, he held several senior retail and private-client compliance roles at Standard Chartered Bank in Hong Kong.
Heading up human resources, Grace Ma reports locally to Hong Kong chief Kees Stoute. Ma's background spans HR resourcing, talent management, performance management, and employee relations. She joined after spending 14 years at HSBC, where she was head of resourcing and onboarding at the global bank. As new head of independent asset managers, Kelvin Tan joined after eight years at UBS in Singapore and was most recently a client advisor with the financial intermediaries desk. He reports to Richard Straus.
Heading up FX Asia-Pacific, Raju Pusapati leads the region's FX team and reports locally to Ivan Ferraroni, head of global markets Asia-Pacific, and globally to Luca Luisoni, global head of FX & Metals. Pusapati also joined from UBS in Singapore.
Heading up operational risk control, Sue Pang reports locally to Kees Stoute. Pang has held various leadership roles in risk management across a 20-year career, most recently heading up risk management and compliance at Euroclear Bank in Asia. She has also worked across international financial institutions in Hong Kong, primarily focused on private banking, capital markets and asset management for the region.
Credit Suisse recruited a senior manager to drive hiring, career development and performance in this area. It named Patsy Sciutto Doerr as global head of diversity and inclusion. She joined from media, information and market data services group Thomson Reuters, where she was global head of corporate responsibility, sustainability and inclusion.
Julius Baer announced that the head of its markets division, Peter Gerlach, had switched to its wealth management arm. As part of the change, Luigi Vignola, global head for structured products, succeeded Gerlach. In his new role, Gerlach reports to the bank's chief executive, Bernhard Hodler.
Exiger, an international firm providing regulatory, financial crime and risk solutions, appointed ex-Standard Chartered senior executive Joseph Quiazon as its Asia-Pacific financial crime compliance boss. Before joining Exiger, Quiazon was managing director and regional head of Standard Chartered Bank's anti-money laundering/counter terrorist financing and anti-bribery and corruption programmes. He also advised the Central Bank of Myanmar on sanctions compliance in coordination with the US Department of Justice, and was appointed as a forensic expert by the director of enforcement at Hong Kong's Securities Futures Commission. Before Standard Chartered Bank, Quiazon was a partner and managing director with EY in Hong Kong, where he served as the Asia-Pacific people partner. He was also the APAC practice leader in KPMG's Global AML Group during his tenure at KPMG Australia.
A former Swedish finance minister who served in the years spanning the global financial crash took up an advisor job at emerging and frontier markets specialist East Capital. Anders Borg provides advisory services and insights to East Capital's investment teams as well as support on strategic issues. Borg served as Sweden's Minister for Finance from 2006 to 2014, winning plaudits for navigating Sweden through the global financial crisis. During his time as Minister for Finance, Borg was President of the Ecofin Council and served in the governing institutions of the IMF and the World Bank. He has also chaired the World Economic Forum's initiative on the global financial system and has worked at Citi Group, ABN Amro Bank and SEB. Furthermore, he has served as an advisor on monetary policy to the Riksbank and has been on the board of directors in companies such as Kinnevik and Millicom. He serves on the board of directors in Nordic Entertainment Group (NENT) and Stena International.
The chief executive of Bank of East Asia, which provides services including wealth management, stepped down. Dr David K P Li retired as CEO and was re-designated as executive chairman. The CEO slot is now held by two people: Adrian David Li Man-kiu and Brian David Li Man-bun. Both men serve as executive director and deputy CEO. Adrian Li first joined the bank in 2000, rising to a number of posts, including that of deputy CEO of the Hong Kong business.
Finantix, which provides software for banking, wealth management and insurance, appointed Tim Wood as chief financial officer, a newly-formed position at the firm. Wood previously worked for five years at Intelliflo, an HgCapital-backed software-as-a-service business serving independent financial advisors. Prior to this, he was financial director at the venture capital backed start-up Higher Education Online. He has also been finance director for several other businesses, including the Nasdaq-listed workforce management software company Clicksoftware Europe.
Singapore-based Golden Equator appointed Christopher Wilson as philanthropy ambassador for its multi-family office Golden Equator Wealth and portfolio mentor for the group. Wilson took an advisory role and consults with Golden Equator Wealth's clients to help them navigate philanthropy and how to integrate this area into their family offices. Wilson is a social entrepreneur, philanthropy advocate, and finance professional with more than 30 years of experience in banking, consulting, asset management, and technology.
Citigroup appointed Brendan Carney as chief executive of Citibank Singapore, and Asean cluster head of its global consumer banking. Carney replaced former Citibank Singapore CEO, Han Kwee Juan, who moved to DBS as group head of strategy and planning. Carney runs the consumer business and is responsible for the leadership of the consumer franchise within the Asean cluster. This cluster comprises Singapore, Indonesia, Malaysia, the Philippines, Thailand and Vietnam, but excludes Citi's International Personal Bank (IPB).
Credit Suisse appointed Tan Mae Shen as a senior specialist in the family office services group in Asia-Pacific. Based in Hong Kong, she reports to Thomas Ang, head of family office services for Asia-Pacific. Tan is responsible for providing dedicated family office services coverage for Greater China clients. She first joined the Credit Suisse family office services Asia-Pacific team in 2017, based in Singapore, where she worked with business families across Southeast Asia, Hong Kong, China and the Middle East to build family governance and family office solutions.
Aberdeen Standard Investments appointed Bill Hartnett as an environment, social and governance-themed investment director. Hartnett reports to Euan Stirling, global head of stewardship and ESG Investment and is based in London. He supports investment colleagues in emerging markets and Asia-Pacific. Hartnett was previously head of responsible investment at Australian superannuation fund, Local Government Super.
Xen Technologies, a platform giving Asian investors the ability to tap into alternative assets such as private equity and hedge funds, appointed Bernard Phang to join its advisory board. The firm, known usually as Xen, is a platform driven by blockchain, the distributed ledger technology associated most famously with cryptocurrency Bitcoin. The Xen platform tokenises alternative investments to make them more liquid and also make them more widely available to affluent investors. Phang concentrates on advising and providing feedback on Xen's business and growth strategy, as well as their portfolio design.
Indosuez Wealth Management appointed Pierre Masclet - most recently its Asia chief executive - as its deputy CEO. The post was a newly-created one. Based in France, Masclet leads the markets, investment and structuring teams worldwide. He also oversees the commercial heads of France, Luxembourg, Monaco and Switzerland. Masclet has a 27-year long experience of the group's wealth management business. Joining Banque Indosuez in 1992 as marketing officer and wealth structurer, he became a relationship manager in 1995 and spent 10 years in various management responsibilities within the commercial department of Indosuez Wealth Management in France.
Withers KhattarWong, the Singapore office of international law firm Withers, hired merger and acquisition and debt restructuring partner Erlene Tan. Tan joined from RPC Premier Law, the Singapore office of RPC. She also worked as a senior legal counsel at CapitaMalls Asia.
The Philippines-based Asia Blockchain and Crypto Association, or ABACA, appointed Erik Wilgenhof Plante to join the board of advisors. Beore joining BEQUANT – the cryptocurrency exchange and prime brokerage – he was a financial regulator for the Abu Dhabi Global Markets and a founding board member of the Singapore chapter of the Association of Certified Anti-Money Laundering Specialists (ACAMS). Erik Wilgenhof Plante is a Fellow of the International Compliance Association (ICA).
ICBC Standard Bank, the organisation formed four years ago when China's ICBC bought a 60 per cent chunk of StanChart's global markets business, appointed a head of commodities structuring for Asia.The appointee was Florent Darlet. He leads the team in structuring and executing both risk-management functions and structured financing solutions for the bank's global client base. Darlet is based in Singapore.
Equiom Hong Kong, part of Equiom, the professional services provider, appointed James Russell as managing director. Russell run the firm's strategy in Hong Kong. He has nearly 20 years of experience in the industry. Prior to joining Equiom, Russell worked in senior roles in international companies serving clients across the Isle of Man, Cyprus, Hong Kong and Singapore.
The chief economist of Bank of Singapore, Richard Jerram, stepped down from a position that he had held since the summer of 2011. He moved to London. Prior to Bank of Singapore, Jerram was head of Asian economics at Macquarie Capital Securities (Singapore) Pte (November 2009 to July 2011) and before that, chief economist at the same firm. He was also chief economist for ING Securities (Japan), from 1996 to 2004.
Indosuez Wealth Management appointed Woo Ting May as head of investment advisory, based in Singapore. Woo has more than 16 years of experience in the banking and finance industry, working with some of the largest financial institutions. Prior to joining Indosuez, she was with UBS, where she was director of the active portfolio advisory team. Before that, she managed the investment desk at BMO Private Bank, Singapore. She also worked at OCBC Bank and American Express Bank.
The chief operating officer for investment services and private banking at Union Bancaire Privée, Jonathan Lau, left the bank to work for Deutsche Bank. Lau, who is based in Singapore, and who has been at Geneva-based UBP since November 2017, left about the same time that UBP's private banking chief executive, Michel Longhini, also stepped down from the organisation. At Deutsche, Lau is head of sales and content management for emerging markets. He stepped into the shoes of Philip Chong, who continued as head of strategy for emerging markets. Lau reports to Lok Yim, head of emerging markets, and James Pereira-Stubbs, global head of sales and content management. Regionally, he reports to Lavanya Chari, head of global products and solutions.
Intertrust, the provider of administrative services, named Patrick O'Brien as global head of funds. O'Brien, who has more than 27 years' experience in financial services, joined Intertrust from Citigroup where he was head of fund services, Ireland, and head of offshore sales. Prior to that he spent eight years at JP Morgan where he had several roles, latterly as executive director, global head of fund services client strategy. O'Brien reports to newly-appointed chief commercial officer Ian Lynch.
June
Investec Asset Management appointed Esther Chan and Alan Siow to join its emerging markets corporate debt investment team. Chan and Siow focus on EM corporate debt within the firm's broader EM fixed income business. Chan is based in Cape Town, and Siow is in Hong Kong. Both will report to Victoria Harling, head of emerging market corporate debt. Siow was latterly at Bluebay Asset Management, where he co-managed the firm's EM corporate high income funds and oversaw EM local currency corporate funds alongside sector analysis. Chan joined from Ashmore Asset Management, where she was a portfolio manager in the emerging markets corporate high yield team.
Trident Trust appointed Turama Meha as a trust and corporate services manager in New Zealand, joining Lisa Gouws and Simon Holroyd in the team. Meha has over 15 years of industry experience.
Aberdeen Standard Investments appointed Robert Penaloza as head of Thailand and promoted Michelle Lopez as head of Australian equities. Based in Bangkok, Penaloza leads a 60-strong team in Thailand to lead the development of the business. He joined the firm 22 years ago as an Asian equities assistant investment manager in Singapore, and most recently has been head of Australian equities.
Lopez, meanwhile, has more than 15 years' experience in the ASI Australian equities team. Based in Sydney, she contributed as a senior member of the team for a number of years, most recently as deputy head of Australian equities.
Hawksford, the international corporate, private client and funds business, appointed Alice Quek as private client services director in Asia. She has more than 15 years' experience of working in the banking and fiduciary services sector in the region. Quek, who is based in Singapore, concentrates mainly on developing and building relationships with clients and intermediaries in Singapore, China, Taiwan and Hong Kong. Prior to this, Quek was a director at Amicorp in Singapore where she helped establish fiduciary structures for UHNW families and corporates in Asia, and assisted Asian family businesses with their succession planning needs.
A former senior UBS and Julius Baer figure in Asia has joined Pictet Wealth Management, part of Pictet. Evelyn Yeo joined as head of investments Asia at Pictet. She is based in Hong Kong. Prior to this, she was head of sales and investment content for Asia-Pacific for about four years. Before that, she worked for six years at Julius Baer, as head of the investment office in Southeast Asia.
Nikko Asset Management appointed Rob Mann as the new head of Asia ex-Japan equity, based in Singapore. He replaced Peter Sartori, with whom he hsd worked since 2010. Sartori left pursue other interests. Mann has been with Nikko AM in the capacity of senior portfolio manager and macro specialist since 2013, joining from Treasury Asia Asset Management (TAAM), an Asian equity boutique acquired by Nikko AM. He has worked alongside every member of the Asia ex-Japan equity team. In all, he has 30 years of experience in the securities industry.
Offshore law firm Carey Olsen appointed Michael Padarin as a corporate partner in its Hong Kong office. Padarin, who practises British Virgin Islands (BVI) and Cayman Islands law, leads the development of Carey Olsen's new corporate offering in Hong Kong. Prior to joining Carey Olsen, Padarin was a partner in the Cayman Islands office of another offshore law firm for seven years, having previously spent more than four years in its Hong Kong office.
BNP Paribas named a new head of investment services in Hong Kong - Gabriel Chan. Chan oversees delivery to Hong Kong clients across traditional and digital channels. He reports to Garth Bregman, investment services regional head, located in Singapore. Chan joined BNP Paribas in 2013 from Credit Suisse and CLSA, and took over from Lemuel Lee, who moves to head BNP Paribas' Hong Kong market division.
BNP Paribas appointed a new leader of its private banking arm in India, Ravinder Singh. He is head of wealth management and managing director, and chief executive, India. Singh, who is based in Mumbai, took over from Himanshu Mehta who moved internally to pursue a new opportunity in BNP Paribas. Singh joined the French bank six years ago and has been in charge of the front office team in India as head of sales since March 2016.
Pictet hired Sanjeev Premchand as a senior relationship manager for the Middle East and Asia, a remit that also covers the Indian sub-continent. Premchand, who previously worked at rival Swiss private bank Julius Baer, reports to Daniel Savary, head of the Middle East business for Pictet.
SANNE, the global provider of alternative asset and corporate business services, named a new country head for Singapore – ex-PricewaterhouseCoopers figure David Fowler. He took over from Valérie Mantot, who became head of business development, Asia-Pacific and Mauritius - a remit which takes in India and Dubai, among other locations. Fowler worked in Singapore for more than six years in the private equity and venture capital ecosystem. At PwC Singapore, he was director at its "venture hub".
HP Wealth Management appointed Rishi Dhanuka as director. Dhanuka previously worked at Bank of Singapore where he was an executive director. Before this, he worked at Barclays Wealth and Investment Management for more than four years. His career also included spells at UBS, Societe Generale and Kotak Securities.
GAM Investments, the international asset management house, appointed Alison Wallis as director for institutional. Wallis Alison is based in Sydney and reports to Alex Zaika, managing director for Australia. She is responsible for business development and servicing the institutional market in Australia. The firm said her appointment followed "growing interest from Australian superannuation funds in GAM's differentiated product offering, including its GAM Systematic alternative risk premia and insurance-linked securities offerings, which continue to see positive net flows".
Wallis joined from Brookvine, where she spent six years as director, serving institutional investors. She was also a client manager at Deutsche Bank, where she managed strategic relationships with clients and prospects for the firm's fixed income and equity products.
JP Morgan gave Kam Shing Kwang, its Asia-Pacific private banking chief, the added role of vice chair of Greater China investment banking.
The chief information officer at DBS and head of group technology and operations, David Gledhill, left the Singapore-based banking group. He returned to the UK after 29 years in Asia. He had been at the bank for 11 years.
The Fry Group, which specialises in serving UK nationals around the world - in regions such as Asia - appointed Gary Jennison as it non-executive chairman. Jennison is non-executive chairman at Lantern Debt Recovery Services and Orchard Funding Group, and non-executive director at Admiral Financial Service.
Global law firm Reed Smith appointed Dora Wang as partner in its regulatory enforcement practice. She is based in the firm's Shanghai and New York offices. Wang is a US/UK-trained lawyer with extensive regulatory compliance and white collar investigations experience. She advises multinational corporations on antitrust and competition matters, cybersecurity and data privacy laws, anti-corruption/anti-bribery issues, due diligence in mergers and acquisitions, compliance audit and policy formulation and implementation, and dispute resolution matters. Previously, Wang worked at Morgan Lewis & Bockius.
Credit Suisse appointed Zhenyi Tang as its China chief executive. Tang joined from CITIC Group in Beijing and Hong Kong. For the past eight years Tang has been in various executive roles at CITIC Group, most recently as chairman and executive committee member of CLSA Limited in Hong Kong, a wholly-owned subsidiary of CITIC Securities. Prior to joining CITIC Group, Tang spent 17 years at the Ministry of Finance of the People's Republic of China, including a secondment to The World Bank working for the executive director for China. Tang is based in Beijing.
EFG International appointed a former senior Julius Baer executive, Angela Bow, to the newly-built role of deputy head of the Asia-Pacific region. Bow, who is based in Hong Kong, reports to Albert Chiu, head of Asia-Pacific region.
Corporate services provider Vistra named Anita Yu as regional compliance director for North Asia. Yu is responsible for setting strategic direction and implementing Vistra's compliance strategy in the region, covering markets in China, Hong Kong, Taiwan and Japan. Based in Hong Kong, she reports to chief compliance officer Tanya Scott-Tomlin. Yu has worked in the industry for 20 years.
Russell Reynolds Associates, the leadership advisory and search firm, appointed Tony Qiu as a consultant in the leadership and succession practice. Based in Beijing, Qiu is a leader in the practice, heading the firm's offerings in China. Prior to this, Qiu worked at Cedar Holding Group, where he was chief human resources officer, based in Guangzhou. Previously, he was chief human resources officer at Zhongzhi Capital, a Chinese private equity firm.