Summary Of Executive Moves In Global Wealth Management - March 2018
Editorial Staff, 13 June 2019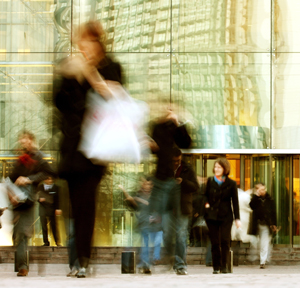 Moves in wealth management from around the world during the month of March.
European, Middle East, international people moves (excluding those in North America and Asia, which are shown below under their own headings)
Seven Investment Management appointed a new chief executive, Dean Proctor, who took the helm from co-founder Tom Sheridan, who retired from the post after a 17-year stint.

Indosuez Wealth Management appointed Romain Jérome as chief digital officer. He reports to Jacques Prost, chief executive of Indosuez Wealth Management group. The role was a newly-created one. Jérome began his career at BNP Paribas CIB in 1995 in the Capital Markets Department as a quantitative analyst. In 2000, he became CTO of Banque Directe, BNP Paribas' online bank. He then took over as COO of BNP Paribas CIB's Prime Brokerage business. Jérome joined Crédit Agricole CIB in 2005 to develop the Prime Fund Services activity. In 2006, he moved to the IT Capital Markets Department to successively manage IT commodity derivatives, then IT equity derivatives in London and Paris. He was made co-head of organisation and transformation in 2010 and he has been director of Digital Transformation & Innovation at Crédit Agricole CIB since 2016.

Saranac Partners, the independent private office serving HNW families and individuals, added three hires to its client advisory team. All three moved from London-based investment manager ACPI. Katherine Rees-Oliviere, Salah Alrawi and Yannick Koffigan followed Bénédicte Perrier-Dordain, who joined Saranac's advisory team from ACPI in January. The group also hired former Morgan Stanley and Lazards investment banker Riccardo Pavoncelli as a non-executive director.

Rees-Oliviere began her career at Goldman Sachs prior to 12 years at Morgan Stanley covering UK and European private clients. Alrawi worked at Merrill Lynch in Amsterdam and Citibank in Luxembourg after 14 years at Morgan Stanley in London. Koffigan also spent time at Morgan Stanley, focusing on British and European private clients. All three share a background of working at Credit Suisse UK Private Bank.

Former deputy chief executive of Guernsey Finance, Kate Clouston, joined Collas Crill as global relationship manager. Before moving to Guernsey, Clouston was based in Hong Kong where she completed an MBA at Ivey Business School as well as Mandarin studies at the University of Hong Kong. She was previously a political analyst with the London-based Royal United Services Institute.

A new branch principal, David Orr, joined Anglo-American wealth manager Raymond James to co-locate in London at its Royal Exchange branch in London. Orr, who joined from Charles Stanley, offers investment management services. Orr started his career at Gerrard Vivian Gray in 1994 before transferring to Brewin Dolphin in 2001 and then Charles Stanley in 2013.

Liechtensteinische Landesbank (Österreich), the Austrian business of the LLB group, appointed Dr Robert Löw as its new chief executive. As part of the changes Harald Friedrich became deputy CEO and board member for markets, institutional business. Dr Bernhard Ramsauer moved to the board of directors.

STV, a venture capital fund in the Middle East and North Africa region, appointed Luca Barbi as chief operating officer. Barbi brought more than 15 years of experience in management consulting and transaction services, advising organisations across Europe and the Middle East on a range of sectors including technology and investment advisory for sovereign wealth funds, private equity funds and family offices. Prior to joining STV, Barbi was a core member of the corporate development and consumer goods practices at Boston Consulting Group. He was also COO of Tiger Hill Capital, a business building and investment company based in Europe.
Schroders Personal Wealth, a new business aimed at helping more people in the UK with their investments and financial planning, was unveiled. The business is a joint venture between Schroders and Lloyds Banking Group. The team announced to lead the venture included James Rainbow, chief executive officer, Nick Allen, chief operating officer, Marcus Brookes, chief investment officer, James Cardew, chief marketing officer, Marietta Connery, head of human resources, Sarah Deaves, managing director, client relationships & wealth advice, Barrie Jackson, chief risk officer, David Lawrence, chief commercial officer, Colin Newham, chief internal auditor, and Joel Ripley, chief financial officer.

Vontobel Asset Management, part of Switzerland's Vontobel, appointed Carl Vermassen to its emerging markets fixed income team as portfolio manager, joining Thierry Larose to manage the Sustainable Emerging Market Local Currency Bond Fund. Vermassen has over 25 years of industry experience. He joined from Degroof Petercam Asset Management in Brussels, where he was portfolio manager of the 5-star Morningstar rated Emerging Market Sustainable Bonds fund, a fund he managed together with Thierry Larose. Larose, who launched the first sustainable emerging market bond fund in 2013, joined Vontobel in 2018.

Capzanine, a Paris-based asset manager, appointed Renaud Tourmente as head of business development. The role was a newly-created one. Tourmente has 20 years of relevant industry experience, recently at AXA IM where he co-led the global loans and private debt platform. Prior to this, he was at BNP Paribas and WestLB, mostly based in London, where he was head of the Europe, Middle East and Africa corporate and acquisition finance team and general manager of WestLB France. He was also on the boards of the AXA IM Structured Finance platform and of the Loan Market Association in London.

Independent family office Stonehage Fleming added a senior wealth planner to its London office: Julian Vydelingum. Vydelingum joined from AES International where he was an associate director based in Dubai. Before that, he was a senior wealth planner at Killik & Co. He is a Chartered Financial Planner and fellow of the Personal Finance Society.

Julius Baer International made three new hires to support business growth and regional expansion across the UK. Colin Aitken, a 30-year management veteran, joined from UBS Wealth Management UK, where he was co-founder and former head of UBS' Scottish office for nine years. Prior to that he worked for Merrill Lynch International, Adam and Company, and Royal Bank of Scotland. He is based in Edinburgh. Mark Dooner joined from Tilney, where he was responsible for investment management and financial planning advice. Before that, Dooner was in senior roles at PwC Investment Advisory and Barclays Wealth & Investment Management. He is based in Manchester. Laurence Patmore joined from Barclays Wealth, bringing over 20 years' industry experience.

US investment firm Franklin Templeton appointed Nicole Vettise as senior vice president and institutional portfolio manager. She works in the Franklin Templeton Emerging Markets Equity investment team, reporting to its CIO Manraj Sekhon. Vettise is based in London. She has more than 20 years of investment industry experience, having worked across Asia and Europe. Vettise joined from BlackRock, where she managed product strategists for a range of equity products, including natural resources and thematic funds. Prior to this, she was institutional portfolio manager in emerging markets and natural resources at RBC Global Asset Management, and before that at JP Morgan Asset Management.

UK financial services firm Smith & Williamson appointed Allan Seldon as a business development director in a newly created role to oversee the firm's growing fund management businesses. Seldon joined from NatWest, where he spent two-plus years as assistant director of business development in the trustee & depositary services team. Before that he held roles at Cofunds and Suffolk Life.

Maitland, the family office, administration and advisory firm, appointed David Hathorn as deputy chairman. Hathorn has been a non-executive director of Maitland International Holdings and chairman of its audit and risk committee since May 2017. Prior to this, Hathorn was CEO for 17 years of FTSE 100 packaging and paper giant Mondi, which is dual listed in London and Johannesburg.

Arbuthnot Latham appointed Chris Reah as head of regional offices as the private bank meets high demand for services outside London, with a particular focus on serving entrepreneurs and small to medium size business owners. Reporting to Reah, Andy Broughton was promoted to head the bank's Manchester office. He joined Arbuthnot Latham's South West office in 2014 following 11 years heading the Exeter office for Coutts. Since joining the firm, Reah has been accountable for developing the full regional proposition for clients across the South West.

UK investment manager Tilney appointed Frances Crozier as a business development manager for London and the South East. Crozier joined from Canada Life Investments, where she was an advisor in sales support. Prior to that she was intermediary support at Heartwood Investment Management and a financial planner at Saunderson House, both London-based firms.

Capital Asset Management recruited a new head of operations, Chirine Harb, who was previously at Aberdeen Standard Capital, the discretionary investment arm of the Standard Aberdeen Group. Prior to her time at Aberdeen Standard Capital, Harb worked at Octopus Investments.

National law firm Irwin Mitchell appointed Simon Owen to be its new national head of banking and finance. Owen joined from Trowers & Hamlins where he was a banking and finance partner and the head of real estate finance. He will be based in Irwin Mitchell's London office.

TIME Investments, the UK firm which specialises in tax-efficient investment solutions and long-income property funds, appointed Briony Thomas as head of strategic partnerships. Thomas was previously at Colnvestor where she was head of sales and marketing, and prior to that at Ingenious Asset Management.

Standard Chartered Private Bank appointed Ali Hammad as market head, private banking, Middle East and North Africa. Ali Hammad is based in London and reports to Stephen Atkinson, regional head, private banking Europe, Middle East and Africa. Ali Hammad joined from Coutts & Co where he was most recently head of Asia, Middle East and Africa. He has also worked at Credit Suisse and UBS in a number of senior roles based in Beirut, Dubai and London, focused on serving Middle Eastern clients. He has more than 30 years' experience.

Martin Gilbert, one of the most prominent Scottish investment industry figures, whose Aberdeen Asset Management business merged with fellow UK-listed Standard Life two years ago, stepped down as co-chief executive of the enlarged group. Gilbert became vice chairman of Standard Life Aberdeen and stayed as an executive director of the board. Standard Life Aberdeen decided to change its CEO structure. Keith Skeoch was named CEO. Both Skeoch and Gilbert report to Sir Douglas Flint, chairman.

Liechtenstein-based VP Bank appointed Dr Thomas R Meier as the second vice president of the board of directors. He joined the board on a three-year term in April 2018, and became a member of the private bank's nomination and compensation committee. Meier spent over three decades in international banking, with an emphasis on Asia, including more than 10 years as CEO Asia at Julius Baer.

Aviva Investors, the global asset management, appointed industry veteran Paul LaCoursiere to the newly created role of global head of ESG research within its Global Responsible Investment team.

Based in London and reporting to responsible investing head Steve Waygood, LaCoursiere leads the corporate environmental, social and governance (ESG) research process at Aviva Investors, including the integration and monitoring of ESG criteria within equities and credit. He jointly leads research efforts with Mirza Baig, global head of governance. LaCoursiere assumed the post after three years as global head of corporate research at the group. He was a fixed income portfolio manager at Aviva between 2010 and 2013 and re-joined the firm in 2014 following a year at Chicago Equity Partners.
Following the new role, 20-year veterans Oliver Judd and Kevin Gaydos were named co-heads of credit research, reporting to Colin Purdie, chief investment officer for the division.

UK advisor Canaccord Genuity Wealth Management appointed Neil Smith as investment director at the firm's Worcester office. Smith has 15 years' experience in discretionary investment management, with both private clients and intermediaries, and joined from four years at Seven Investment Management. Prior to that, he spent 10 years as a wealth manager at RBS.

UBS Asset Management appointed a new head of its real estate and private equity business. It named Joseph Azelby as head of real estate and private markets. Azelby leads a platform that operates in the US, Europe and Asia. Azelby is based in New York and reports to Ulrich Koerner, president of UBS Asset Management and UBS Group EMEA. Prior to this, Azelby worked at JP Morgan where he was CEO of its real estates global assets business. And before entering finance he was a former American footballer, playing as linebacker for the Buffalo Bills in 1984.

Citi Private Bank created a new "strategic segment" known as private capital – institutional solutions – and hired James Holder to head this group. Holder also leads the bank's broader family office strategy. Holder has more than 25 years of experience in the financial services industry with a background covering private banking, mergers and acquisitions, and equity capital markets. He is a Fellow of the Institute of Chartered Accountants in England and Wales, and joined the private bank in London in 2005. He was appointed head of Family Office EMEA in 2011 and global market manager for Northern Europe in 2012. As EMEA head of the family office area, Holder was part of the cross-ICG collaboration that launched markets direct access, and as general market manager for Northern Europe, Holder has launched new coverage teams for Germany, the Nordic region, Benelux and France as well as building out the family office coverage team in Switzerland.

T Bailey Asset Management appointed Jacqueline Lowe as non-executive chair. The position was newly created. Lowe has more than 30 years of experience with a number of firms. Lowe held numerous senior leadership positions and was an award-winning fund manager at Standard Life Investments with the Dynamic Distribution Fund. Following her appointment as head of UK wholesale in 2010, she led the development of the firm's strategy in the wake of 2013's Retail Distribution Review regulatory reforms, initially managing the "MyFolio" range of funds. She was also responsible for developing and executing the company's "Accelerated Growth Plan" for its UK Mutual Fund business.

Raymond James Financial International, an affiliate of Carillon Tower Advisers, appointed Gerrit Van Gorp as head of sales/continental Europe, and Kevin Lloyd as head of UK/Ireland wholesale sales. Lloyd and Van Gorp expanded the capabilities in London of Carillon Tower Advisers. Lloyd Van Gorp report to Don Pepin, head of institutional sales.

As employees of Raymond James Financial International, they will introduce clients to a line-up of products from Carillon Tower Advisers' affiliates. Van Gorp brings nearly 25 years of experience, most recently with Fullerton Fund Management, where he was head of business development, overseeing all European markets. Prior to joining Fullerton Fund Management, Van Gorp worked briefly for Cairn Capital and was chief marketing officer for Pictet Asset Management. Lloyd has over 20 years of industry experience and previously worked at Allianz Global Investors, where his responsibilities included discretionary fund sales in London and raising the profile of the firm across a broad base of UK clients. Before that, he was a business development manager at Franklin Templeton Investments.