Legal
Prenups, Brexit And Bezos : The Shifting World Of HNW Divorce - Part 1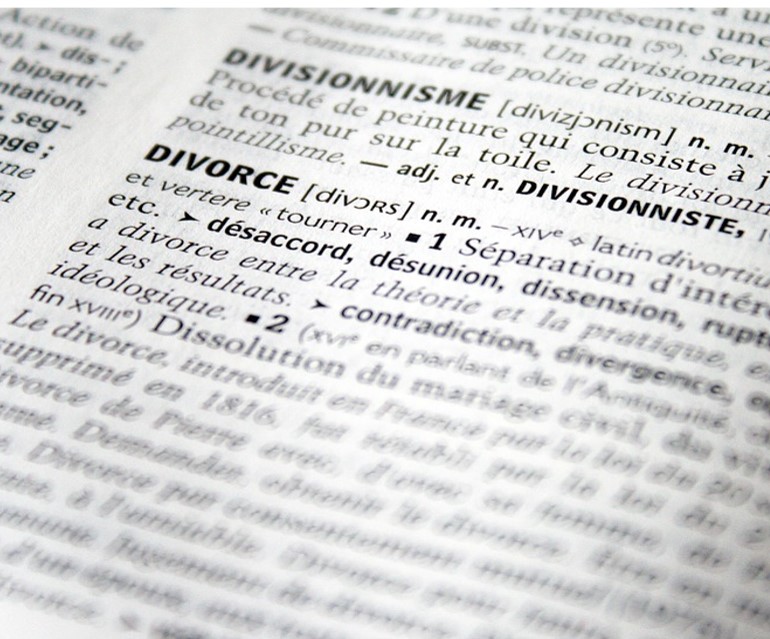 A number of cases involving ultra-wealthy couples put a spotlight on divorce law and how it is being affected by forces as varied as cross-border legal disputes and the UK's bid for independence from the EU. Here is a range of legal commentaries.
There are a lot of divorce cases involving high net worth individuals out there and for understandable, if not always defensible, reasons they attract media attention. The fights over seven-figure or higher sums of money, yachts, houses and other possessions fascinate people even while they also repel. But beyond the gossip, there are serious issues around property rights, enforcement of contract and predictability of law. (And, of course, the welfare and best interests of children and other dependents.) Wealth advisors cannot afford not to be aware of these issues.
The UK has moved towards "no-fault" divorce. Another prominent case is that of the singer Adele. She and her husband Simon Konecki, have split after eight years together and three years of marriage. There's the question of Adele's $180 million fortune. This publication is told that Adele reportedly didn't get a prenup, which might mean that her wealth could be cut. If the pair choose to divorce in California, where they own property and Konecki's business is based, then he might be entitled to half of her earnings, lawyers say.
The biggest case by far, however, is that of Amazon creator Jeff Bezos and his ex-wife, MacKenzie. As far as one can tell, the matter has been settled relatively amicably.
According to UK firm Succession Wealth, as many as 550 UK couples each with net financial wealth of £1 million ($1.28 million) or more, will divorce this year. It estimates that collectively they have around £1.91 billion of net wealth, or £3.48 million per couple. There is a lot at stake.
In these technological times with crypto-currencies, there are also new avenues for some warring couples to hide money. And the shifting fortunes of offshore financial centres and changing rules for trusts and other structures means that vehicles that once might have been used to hold wealth out of the clutches of a divorcee may not now be fit for purpose. (They may not have been fit for purposes in those senses in the first place.)
And just in case readers think they can avoid the topic, there's Brexit. The UK's departure (well, possible departure) from the European Union has an impact.
Below are a number of cases to have hit the news pages recently, along with commentaries from lawyers about the implications. This is the first of a two-part feature gathering views on divorce cases. We welcome further feedback. Email tom.burroughes@wealthbriefing.com and Jackie.Bennion@clearviewpublishing.com
No-fault divorce
Toby Yerburgh, partner and head of the Family Team at Collyer Bristow
A few weeks ago, the UK government announced historic reforms to divorce laws, removing the need to assign fault for the end of the marriage and the right to contest a divorce. It follows a consultation paper last autumn which received more than 600 responses, the majority of which supported reform. What will this change mean in practice? Consider the scenario below.
My client is an English banker in Frankfurt. His English wife has left him for her tennis coach and, despite his upset, for the sake of the children he was negotiating a financial agreement with her upon the basis of German law (as both parties intend to stay in Germany for the foreseeable future - Brexit willing!) His wife, however, has other ideas. She knows she will receive a more generous settlement in the English courts (as she will receive spousal maintenance at a higher level for longer and will look to share his pension in a way that is alien in Germany.) Unbeknownst to him, while they are negotiating in Germany, she therefore files a divorce petition in London (the so-called "divorce capital of the world") which means that the court in England will seize jurisdiction under the Brussels II (revised) Regulations, as she is first in time to file. What, if anything, can my client do about this?
Well, at the moment, my client can defend the petition issued by his wife here and, if the allegations in the petition are entirely spurious (which he will say that they are), there is a realistic chance that he will be successful. If he is, he will be able to bring proceedings in Germany and the division of financial resources will be dealt with by the country in which both parties have chosen to make their lives.
If the government's new proposals on no-fault divorces are enacted, my client and others like him will have no opportunity of defending a petition for divorce brought in this jurisdiction, however fallacious the grounds may be and, in the scenario above, there would be no opportunity to return the matter to Germany.
It might be thought that this is so rarefied an issue that it is unlikely to impact most people (less than 5 per cent of divorces are defended - and most of those settle before they go to court for determination), but no fault divorces do open the door to any married person wanting to take advantage of the English divorce jurisdiction whatever the circumstances of the case. For example, a wealthy UK-based individual, who has the benefit of a prenuptial agreement, will be able to petition for divorce just before the terms of the prenup require a substantial uplift in the required payment, irrespective of the fact that their spouse is entirely blameless and they are entirely at fault.
The proposed change in the law follows an outcry at the fact that a long-time but unhappily married British couple, Mr and Mrs Owens, found themselves in the Supreme Court as a result of Mrs Owens' failure to come up with sufficiently strong grounds to persuade the lower courts that she should be allowed a divorce. The Supreme Court found that under the law as it currently stands Mrs Owens could not insist upon a divorce in such circumstances. This seems to have taken some observers by surprise (including many family lawyers) who had rather supposed that despite the very clear wording of the statute, couples in such situations were not going to be forced to remain married by the courts. This is even though the statute provides for a divorce after five years in such circumstances (which seems to suggest that this is exactly what parliament intended back in 1973 when the present version of the Matrimonial Causes Act was enacted.)
So, will the law change? Well, we have in fact been here before with no fault divorces. The Conservative [Party]'s Family Law Act 1996 contained provision for blameless divorces after an information meeting. It was piloted, then scrapped by Labour as "unworkable" (for which read: too resource heavy and expensive). It remains to be seen whether the same fate will await the current proposed legislation.This is particularly likely to happen once those looking to support marriage as an institution start campaigning in earnest against it. One suspects that there are relatively few votes in making divorce easier these days.