People Moves
Who's Moving Where In Wealth Management? - Julius Baer, BNY Mellon IM, Others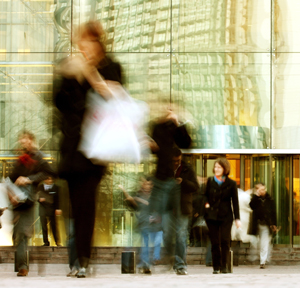 The latest moves in wealth management from across Europe and the Middle East.
Julius Baer
Zurich-based wealth manager Julius Baer has named Jeff Mouton head of intermediaries for Luxembourg.
He will start in the post on 1 June and will succeed Denny Pole, who will move to a new leadership role in Switzerland for intermediary clients in emerging markets.
A 25-year veteran of Luxembourg finance, Mouton was most recently at Pictet Europe, where he spent 19 years managing independent asset managers. Prior to that, he held several posts at financial institutions, including the Luxembourg Stock Exchange and UBS Fund Services. He also chaired a working group on financial intermediaries at the Luxembourg Bankers Association.
Mouton will report to Marcel Suhner, head of intermediaries Europe.
Assets under management at the Swiss wealth manager stood at SFr 382 billion at the end of 2018.
BNY Mellon
BNY Mellon Investment Management, has appointed Michael Beveridge as head of UK intermediary distribution. He joins on 29 July 2019 and will report to Hilary Lopez, head of European intermediary distribution.
Beveridge has more than two decades of experience having spent his career in a number of senior UK distribution roles at Aberdeen Standard Investments (formerly Standard Life Investments). Most recently, he was head of UK investment distribution at Aberdeen Standard Investments where he had overall leadership of the firm's investment business strategy across the UK.
Standard Life Aberdeen
Standard Life Aberdeen has appointed financial services veteran Fergus McCarthy to lead the regional wholesale team to strengthen distribution and growth, the Edinburgh-based firm said. McCarthy will lead the investment and platform sales teams in the newly created role as UK distribution director. He will report to UK MD of distribution, Noel Butwell.