Legal
In Defence Of Litigation Funding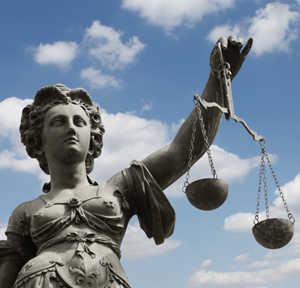 Litigation funding may still be a niche area but it has a number of attractions, lawyers arguing in this article claim.
An area of growing activity in the UK - and in certain other jurisdictions such as the US - is litigation funding. One of the attractions, its practitioners say, is that it isn't correlated with the wider economic cycle. Indeed, when economic conditions worsen, litigation to recover debts and deal with other issues can increase. To discuss litigation funding and the issues around it is Jonathan Tickner, partner, and Holly Buick, trainee solicitor, at Peters & Peters Solicitors. The editors of this news service are pleased to share these comments with readers and invite readers to respond. This publication does not necessarily endorse all views of guest writers. Email the editor at tom.burroughes@wealthbriefing.com
Litigation funding has, in recent years, been touted as an investment vehicle with the promise of high returns in a low yield era. Traditionally, large funders backed by institutional investors have financed high value claims with potential recovery in the tens or hundreds of millions. Established funder Burford Capital recently announced a strategic partnership with a sovereign wealth fund, resulting in an additional £1.6 billion ($2.09 billion) pool of capital for litigation finance investments. (1) Meanwhile, new entrant Axiafunder has given individual investors the opportunity to invest as little as £25,000 to fund cases worth up to £1 million, advertising potential returns of up to 30 per cent. (2)

Against the background of rapid growth and innovation in the sector, it is worth revisiting the key features of litigation funding that high net worth individuals and their advisers should take into account when considering this as a viable option for pursuing a legal claim.
The basics
Put simply, litigation funding is a mechanism that permits a third party, usually a private venture known as a litigation funder, to provide the financial resources to enable a case to be brought, in spite of its having no direct interest in the proceedings. (3) The funder will seek a return on their investment in the form of an agreed share in the proceeds of the claim. If the claim is lost, the funder loses its investment.
The UK leads the way
Increased interest from corporates, with the added incentive of removing legal costs from their balance sheets, and HNWIs seeking to avoid the financial exposure of costly proceedings, means that this type of funding is now firmly embedded in the UK's litigation landscape. The industry has grown particularly rapidly to meet demand from London's world-renowned centre for complex and high-value commercial dispute resolution. The UK is believed to have more litigation funders than any other jurisdiction, with total assets held by UK funders increasing by 31 per cent to £3.1 billion last year (4) and the largest funder, AIM-listed Burford Capital, committing a record £1.3 billion for two years running. (5)
Why choose litigation funding?
The main benefit of litigation funding can be simply stated: many people will be content to hand over some of their winnings in exchange for sharing the risk and costs of litigation. In England and Wales, the so-called "loser pays" rule means that an unsuccessful litigant will normally pay the winner's costs as well as its own. This makes embarking on complex and drawn-out litigation a particularly risky endeavour. Litigation funding is invariably used in conjunction with an indemnity for legal expenses, known as After the Event (ATE) insurance, and may also be combined with a Conditional Fee Agreement (CFA) under which the solicitor takes the risk for all or part of the client's legal fees if the case is lost, or a Damages Based Agreement (DBA) that allows the solicitor a share of the proceeds in exchange for assuming the risk of the legal fees.
While a well-resourced individual might be willing to allot a certain amount to bringing a claim, litigation funding can increase this budget and allow a wider strategy, perhaps pursuing multiple defendants or claims across different jurisdictions. The internationalisation of litigation funding has therefore seen funders building their global capacity, taking advantage of the relaxation of rules preventing third parties sharing the proceeds of litigation in jurisdictions such as Hong Kong and Singapore. Moreover, litigation funding is being increasingly used in group redress and group litigation claims, as well as group shareholder actions.
When does it work?
As well as the removal of a large part of the financial risk, reluctant litigants may take comfort in the fact that a funder, having taken an objective view on the case and applied rigorous cost-benefit analysis, has judged it sufficiently meritorious to justify a substantial investment. Not all cases will be suitable for litigation funding; funders deploy their own analyses and commission reports from expert independent counsel to determine whether a case is worthy of investment. Factors making enforcement (the process by which a successful litigant claims what is owed by the defendant following judgment) more or less difficult will also be weighed, including the availability of assets within the jurisdiction or in locations where a judgment or award can be easily enforced. The funder will also need to be convinced that the proceeds from the claim, if successful, will be sufficient to cover their fee and return, and leave a proportionate sum for the litigant. This latter consideration calls into question the viability of new funders going after smaller claims, where the proceeds may not be large enough to justify the funder taking a share.
Choosing your funder
Given the large number of well-established litigation funders in London, an individual with a strong case should have no problem securing funding in a market in which funders must compete to provide the most competitive terms. The major players have now built considerable expertise, which can be invaluable to a claimant. It is also important for potential litigants to understand the role that the funder will have during the proceedings, including during any mediation or settlement negotiations.
While litigation funders are not permitted to exercise control over litigation, it is increasingly common for them to attend mediations or other settlement meetings with clients and their solicitors. The litigation funding agreement should set out the funder's role in decision-making, and will commonly provide for the funder to be informed of discussions and offers, with some agreements stipulating that offers within a certain range are deemed reasonable and should be accepted. (6)
Don't ignore the opportunities
With an ever-increasing volume of capital chasing a limited pool of suitable claims, it remains to be seen whether the price of litigation funding will fall, or whether new entrants promising large returns to individual investors will deliver. Leaving the dynamics of the market aside, litigation funding continues to represent an opportunity for those with good claims to share the risk with a financial backer with significant expertise, and one that individuals and their advisors would be unwise to ignore.
Notes
1, http://www.burfordcapital.com/newsroom/burford-secures-funding-new-litigation-investments/
2, https://www.ft.com/content/03921f5e-a49a-11e8-926a-7342fe5e173f
3, http://associationoflitigationfunders.com/litigation-finance/
4, http://www.globallegalpost.com/big-stories/uk-litigation-funder-war-chests-hits-record-high-13-billion-39596045/
5, http://www.burfordcapital.com/wp-content/uploads/2019/03/BUR-31172-Annual-Report-2018-Web.pdf
6, See Clause 11 of the Association of Litigation Funders Voluntary Code of Conduct http://associationoflitigationfunders.com/code-of-conduct/