Alternative Investment House Shelters Against Brexit
Tom Burroughes, Group Editor , London, 25 March 2019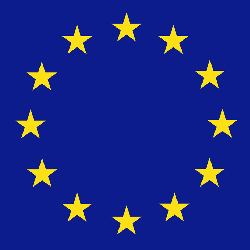 The firm is moving some operations across the Irish Sea to ensure its businesses aren't hit by Brexit.
Trium Capital, a London-based alternative investment specialist that operates pan-European UCITS funds, is putting part of its business into Dublin to shield against potential barriers caused by the UK's departure from the European Union. The move follows similar developments among firms concerned about Brexit.

The move to a Dublin office is subject to regulatory approval. The Ireland office will be led by Andrew Collins. Trium Capital said that the office will "enhance Trium's distribution capabilities, create a platform for growth and safeguard clients, partners and investors against long-term political instability".

The firm will build a "Super ManCo" [aka management company] in Dublin to house all of its UCITS and non-UCITS funds. The new entity will also ensure that the firm has the necessary permissions to manage its UCITS and AIFs across the European Union, where current distribution agreements may be jeopardised by short-term political upheaval.

Firms have shifted some operations to the EU, in centres such as Luxembourg, Dublin, or Frankfurt, to guard against losing access to the European market after Brexit. SGG, an investments group which yesterday renamed itself IQ-EQ, has set out options for managers of alternative investment funds if the UK leaves the bloc without a trade deal. A number of organisations are poised to move or widen business operations in Luxembourg, for example, after Brexit: Artemis; Aberdeen Standard Life; Ares; Blackstone; BC Partners; Carlyle; Columbia Threadneedle; EQT; Fidelity International; Henderson Global/Janus Henderson; Intermediate Capital Group; Investec; Ipes; Jupiter; Macquarie; MJ Hudson; M&G; MFS Investment Management; Schroders; SCM Direct; T Rowe Price, 3i, Wells Fargo.

"We will also have a robust solution in place that ensures a seamless distribution service to our partners and investors whatever the political weather. We expect regulatory approval from the Central Bank of Ireland in the coming months," Collins said.

"Currently, a memorandum of understanding is in place between the European regulators and the FCA and this will allow us to continue to manage our funds from London. However, the Irish entity will have the necessary permissions to allow distribution to continue largely as it is today, in the event of any disruption. Naturally, we will monitor the situation to ensure we can continue to manage our business and service investors in accordance with the rules as they evolve," Collins said.

Trium has already secured office space in Dublin and has begun to hire its first employees. Collins will move to Ireland in June and Trium will continue to expand its Dublin staff as it bolsters operations in the capital over time.